Talking about the backyard, big isn't always associated with a good thing. As long as you can organize it into beautiful small backyard landscaping ideas, the tiny space also can be as enjoyable as the big one. Nonetheless, it requires minimal maintenance compared to the big backyard.
Since it needs less treatment, of course, it will save much of your budget. Besides, a low-budget backyard can be mesmerizing as well. All you need to do is pay attention to the detail. Sometimes, some trivial things can become a "wow factor" if you know what you are supposed to do.
Do you still have no idea what kind of idea you should implement? Don't worry because you are in the right place. These are 30+ small backyard ideas that will blow your mind away. Check this out!
1. Take Advantage of the Edge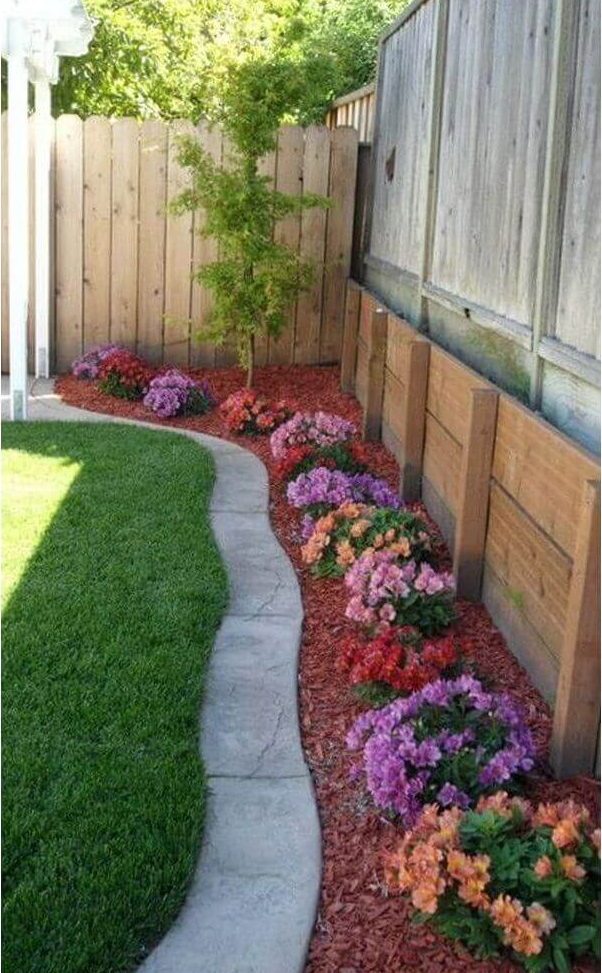 Look back on your existing backyard. Is the edge already used properly? Or you don't think it seriously?
A small backyard means you have to maximize every remaining space, especially in the corner and the edge. It is crucial because when you can organize it, it becomes a great opportunity to get additional land for your crops.
One of the ways is to plant vegetations or flowers in the same size but different colors. Shocking color rock gardens like red or blue will make it way more astonishing.
2. Landscaping Garden Chair Ideas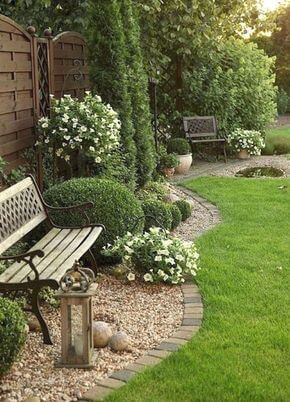 There is no point in having a backyard without a garden chair for your chill and relaxation moment. We understand your concern about space, but the chair is something necessary, to begin with.
To make sure that your chair doesn't ruin the pathway inside the backyard, place it against the wall or fence. It will be better if you surround your chair with crops because it brings calming and soothing effect from the greenery landscaping.
3. Build a Backyard Game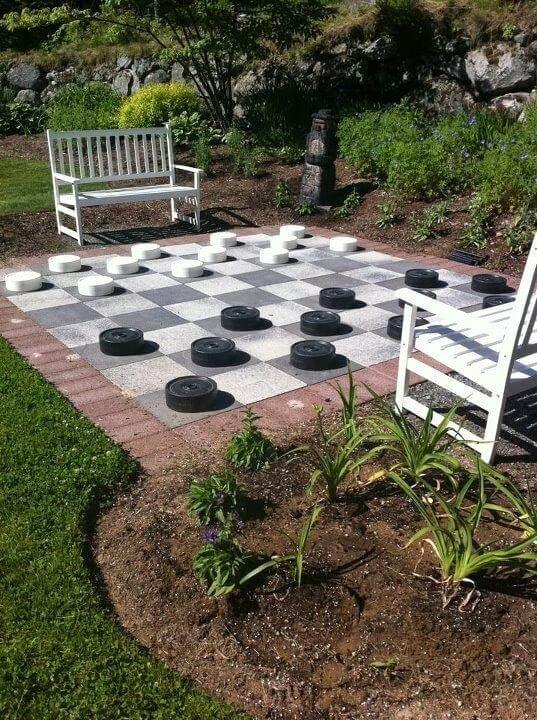 Chess will never be this fun! Having a chessboard in your own backyard could be the best landscaping idea ever. Not to mention, it is the perfect tool if you want to hold a best friend or family gathering because playing chess can warm and tie up your relationship with the guests.
It doesn't always require a big field. You can make the squares smaller and put it on the corner. Don't forget to prepare the pawns.
4. Backyard Bar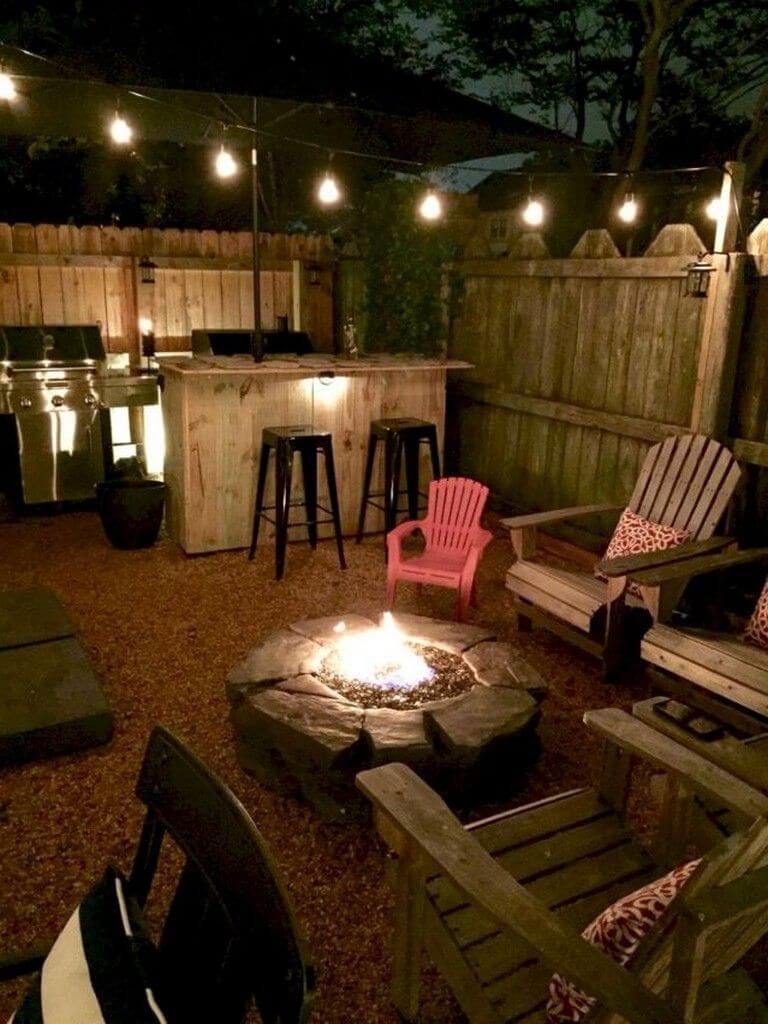 The bar is the best place to hang out among adult people. With an additional fire pit, you can bring a fun and warm feeling. Imagine if you have one in your backyard, how fun is your entertainment time with your family and best buddy?
You need a fashionable wooden built-in station and additional open shelves where you can store your knickknacks. Make it more flexible and simpler with an ice box-like in the middle of the table or washbasin full of ice and liquor.
5. Simple Greenery Looks Idea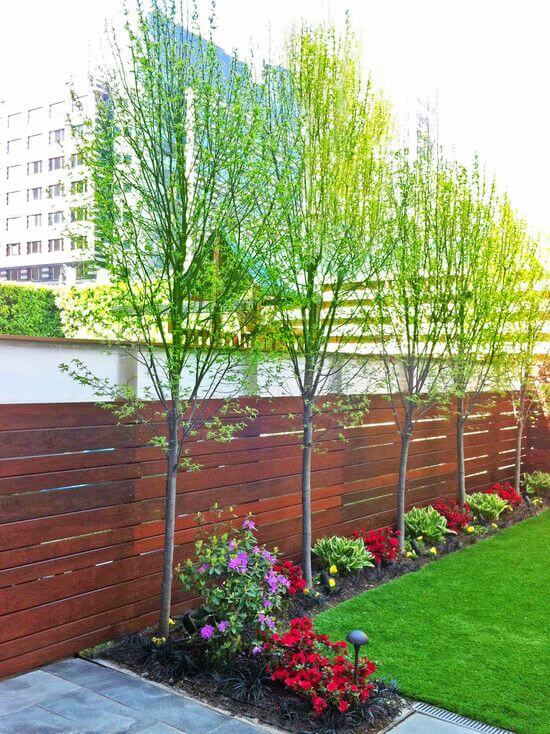 This is the best idea if you have a super narrow backyard and want to maximize it on a tight budget. Grow various plants: trees, bushes, and shrubs to keep the balance and diversity in your backyard. Flower beds are also a great alternative to bringing a floral and cheerful atmosphere around your yard.
The biggest advantage of planting many trees instead of furniture is minimal maintenance. You just need watering in the dry season and roughly once a month fertilizing.
6. Backyard Pool and Fire Pit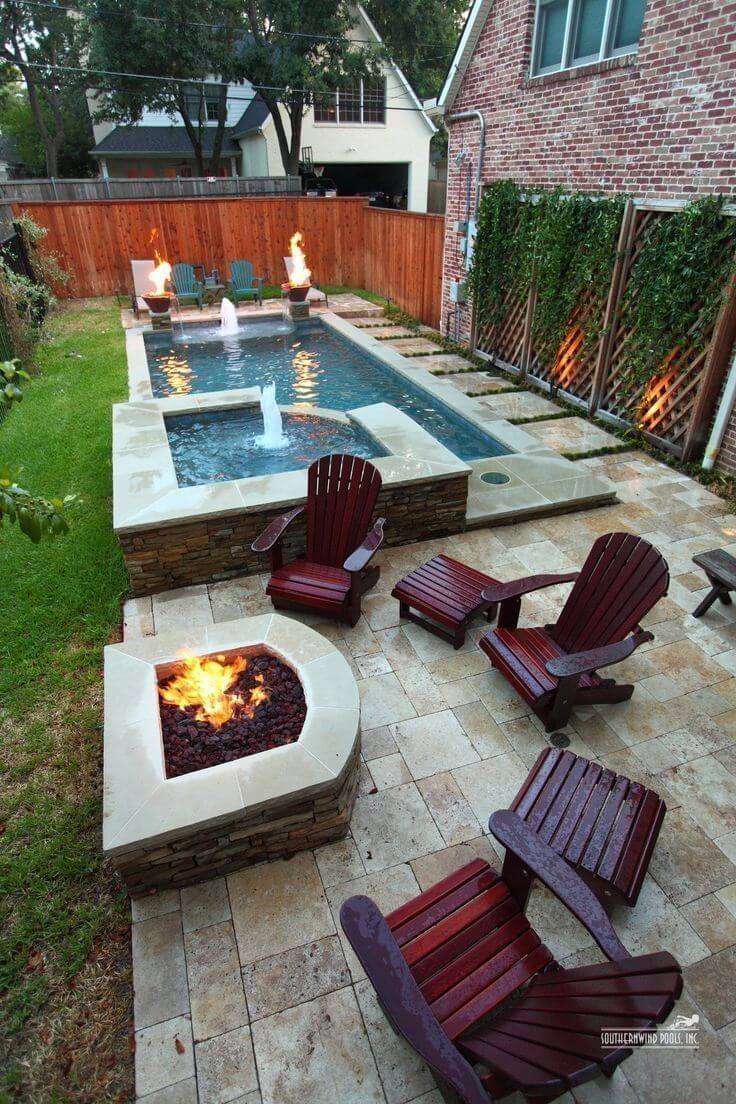 Having a swimming pool and a fire pit in the backyard can really make our day. The perfect place to relax is all in your home. But maybe you worry too much about how to have both of them with limited room.
Stop the mindset if small backyard landscaping ideas mean you can't add a pool and fire pit. It just needs tips and tricks. You can, as long as you consider several things.
The fire pit comes in a variety of sizes and shapes. If the focus is to bring enjoyment and entertainment with pit, the smallest one is enough. If you insist to choose the bigger, you need to take this into your only one center of attention by reducing the number and size of any other furniture.
Make compromises to your idealism. If you want to build an Olympic size pool but on the other hand have realized no remaining space left, consider another alternative. A freestanding hot tub or Japanese soaking tub can be amazingly suitable for your tiny outdoor backyard.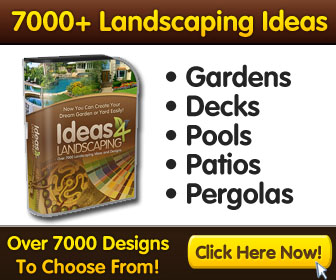 7. Garden Backyard No Grass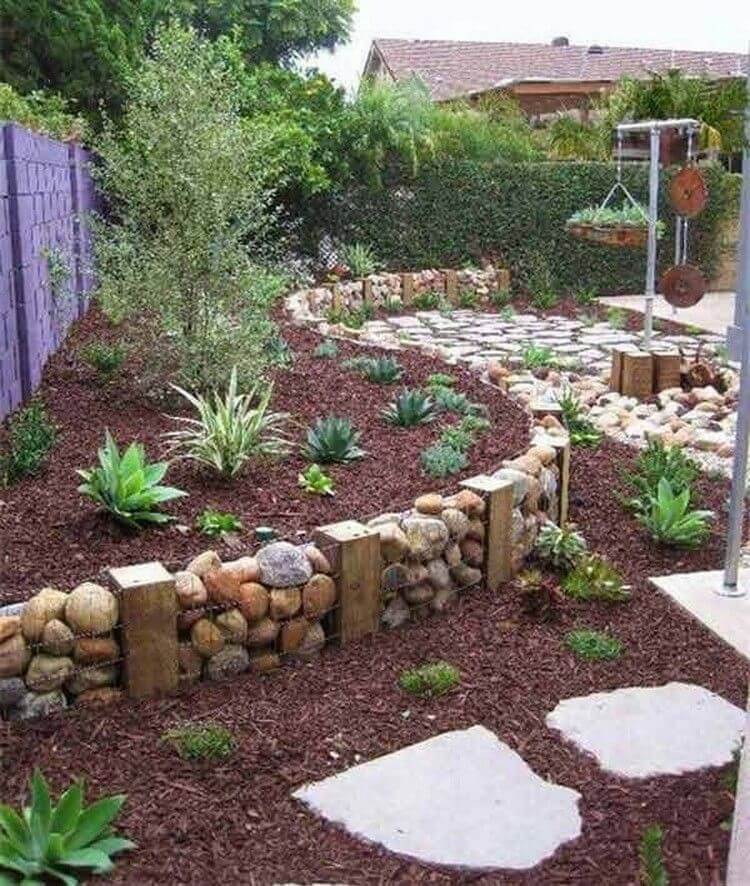 If you are a gardening enthusiast, we bet there is no other interesting activity in the backyard except gardening.
When you understand the soil condition of your backyard space, you can make it into your personal garden. This understanding including fertility, the ability to be planted directly, pot requirement, etc.
Make a separator or divider from the garden to the other part of the backyard where can be used for another function.
8. Small Backyard Landscaping Ideas – Rustic Gazebo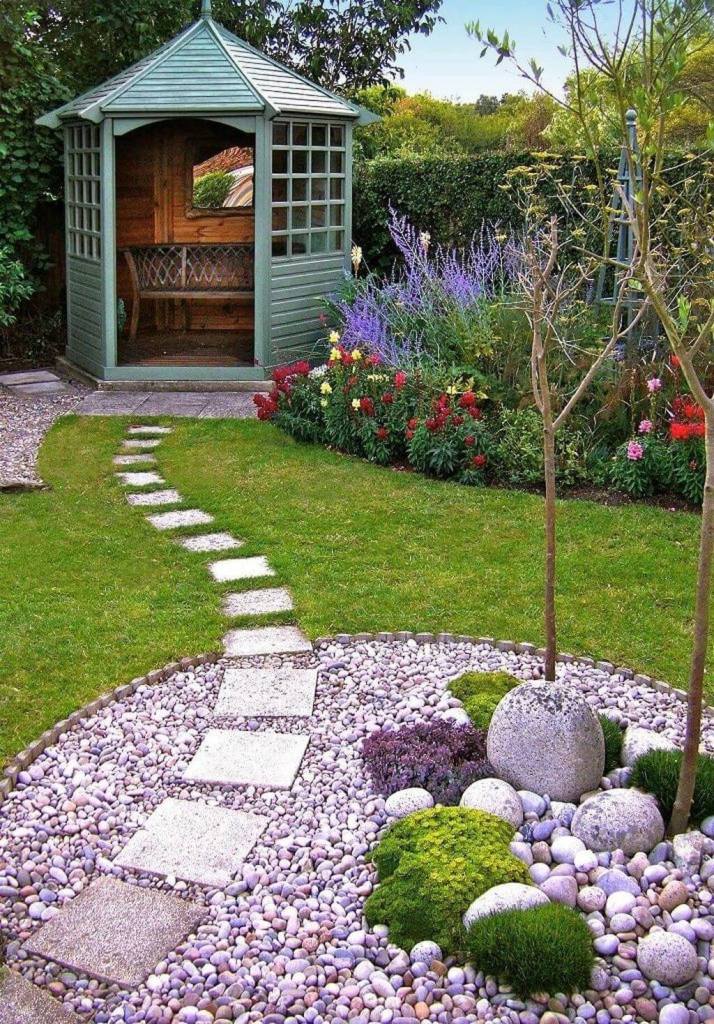 A pathway from your door to a gazebo across the corner looks like your secret escape mechanism from your busy day. Quiet ambiance combined with greenery scenery around you: who can against this idea?
The cedar finish of a hexagonal gazebo filled with a comfortable chair or couch can elevate the function of your backyard into your favorite part of the house. Place it in the corner to maximize the view green grass yard and the entire design of this space.
9. Stone Ornament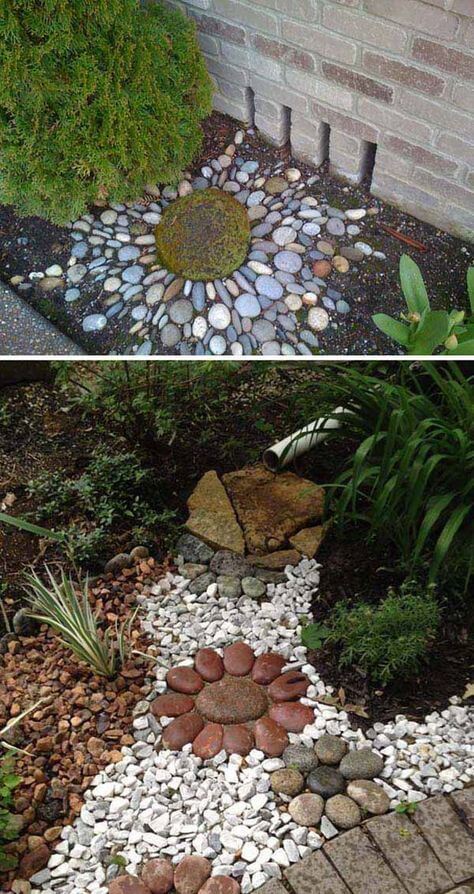 It totally makes sense if the backyard is not your focus spot to be cleaned every day due to the business at the workplace. That is why you need an ornament to make your yard wonderful but it has to be easy maintenance and doesn't easily look dirty. The answer is the stones!
Collect stones in diverse sizes and shapes. Make a pattern and arrange it carefully. Make sure the stones are painted to boost the appearance.
10. Artificial Plants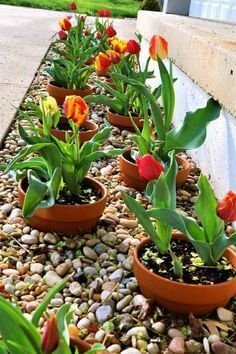 No doubt if most people are in love with nature looks like flower beds and the sound of birds in front of their eyes. But how many people can handle the worms and weeds during the process of gardening?
Even though it is not the same, but artificial plants can replace the existence of real trees. Particularly if you really need green scenery in your backyard but thinking that gardening is a troublesome activity.
11. Sandbox for Your Child's Playground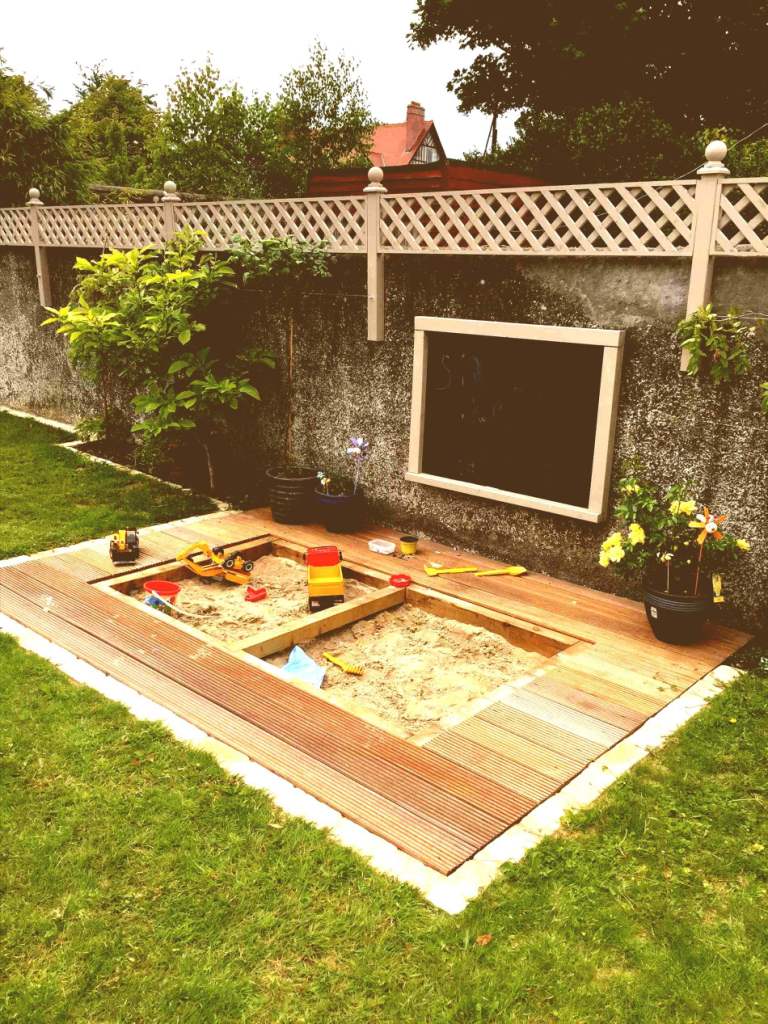 The backyard is not supposed to be for adults only but for kids also, especially if you are a mother with children. Thanks to the yard, your children don't need to find a playground outside the home.
Alter your backyard into a friendly place for kids with a sandbox. This simple thing can be beneficial for the family occasion because the parents will sit and talk on the couch and the kids can play whatever they want with sand.
See other creative backyard playground ideas for kids that will inspire you.
12. Bright Lighting from Brick Edging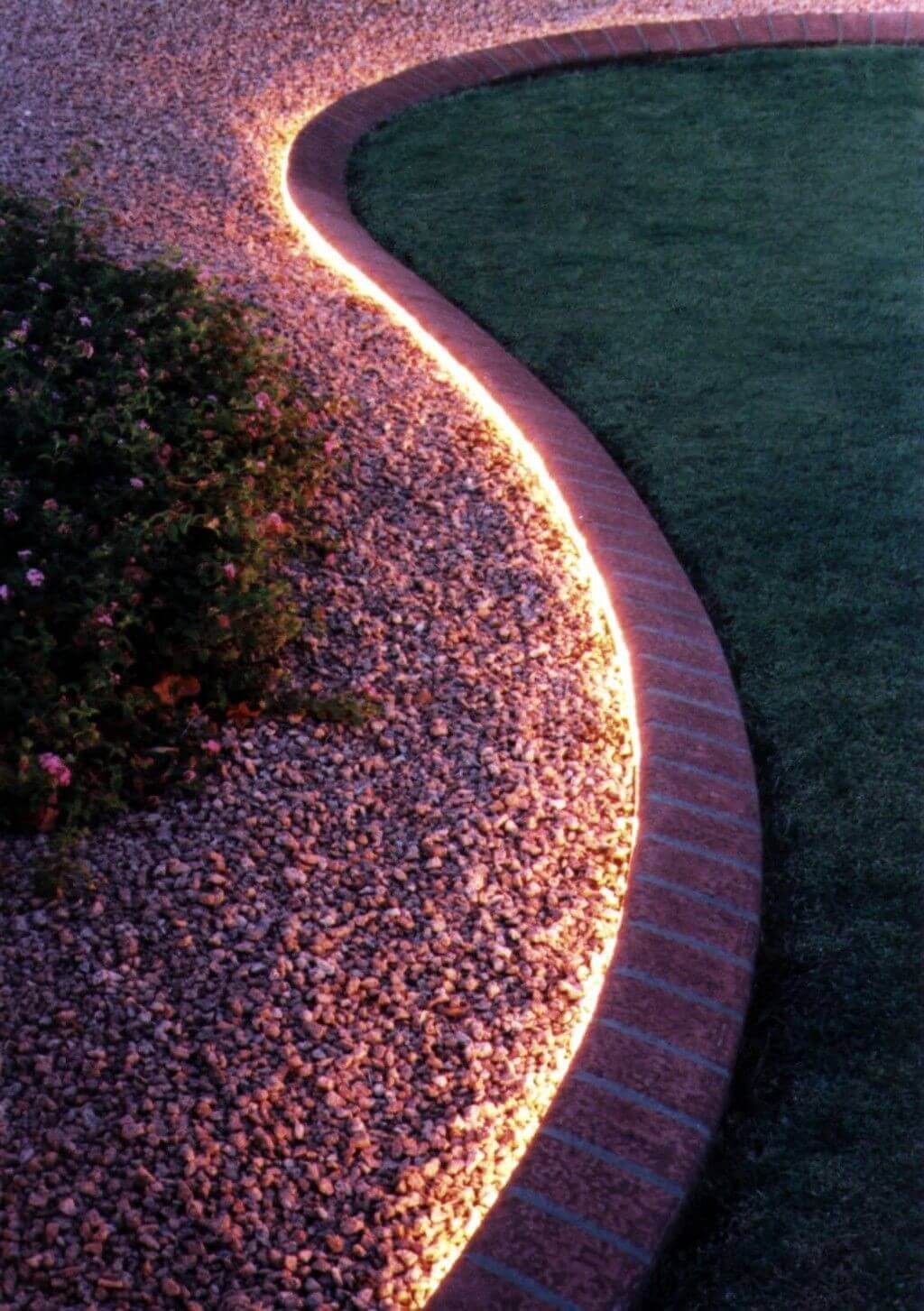 Walkway lights provide multi-purposes; from safety issues until enhance the visual appeal of your backyard.
To make this idea matching with the overall idea, put path lights into your concern in the very first place. This well-planned thought also can help in building the path which is suitable with a certain type of lighting.
You can choose solar-powered lighting with a timer and motion sensor that can automatically illuminate the yard whenever there is someone stepping the way.
13. Introducing the Scenery through an Aesthetic Pathway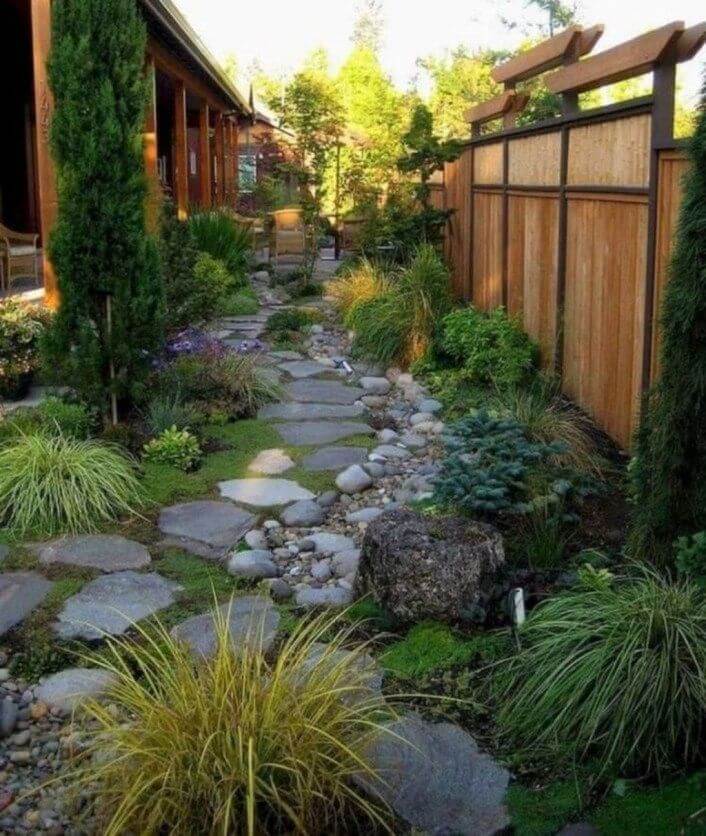 No matter how tiny and narrow your yard, a beautiful stone pathway is a must. Stepping stones have numerous advantages, for instance: lead your guests to stroll around your landscape, easy to maintain, look natural, and can be created as many patterns as you wish.
Usually, the stone pathway is combined with a full of flower beds and a backyard garden. Imagine your guests will walk around the yard and trees or bushes are surrounding them.
14. Wooden Walkway as the Alternative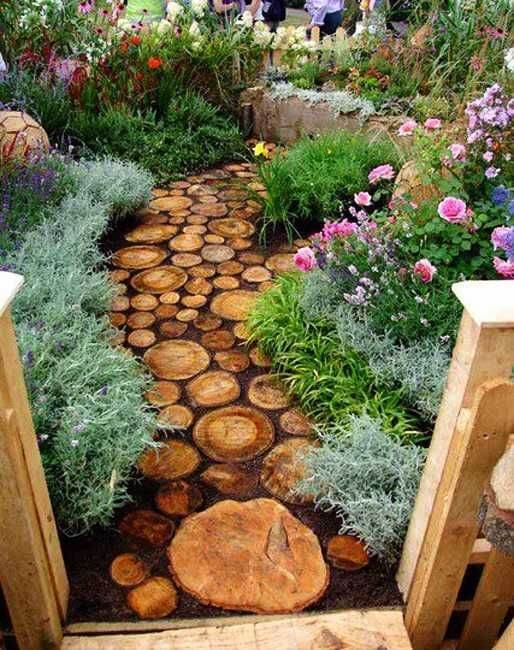 When many people think the stone pathway is boring, a wooden walkway is rising up to be the other alternative.
It is merely about your taste since both of them are everlasting in the world of design. Also, don't forget to consider the entire concept of your home. Wood is clearly suitable for your rustic vibes.
Pick one of these variations: oak chips, logs, or salvaged wood pieces. All of them will fit your budget.
15. Hanging Garden with DIY Hanging Shelves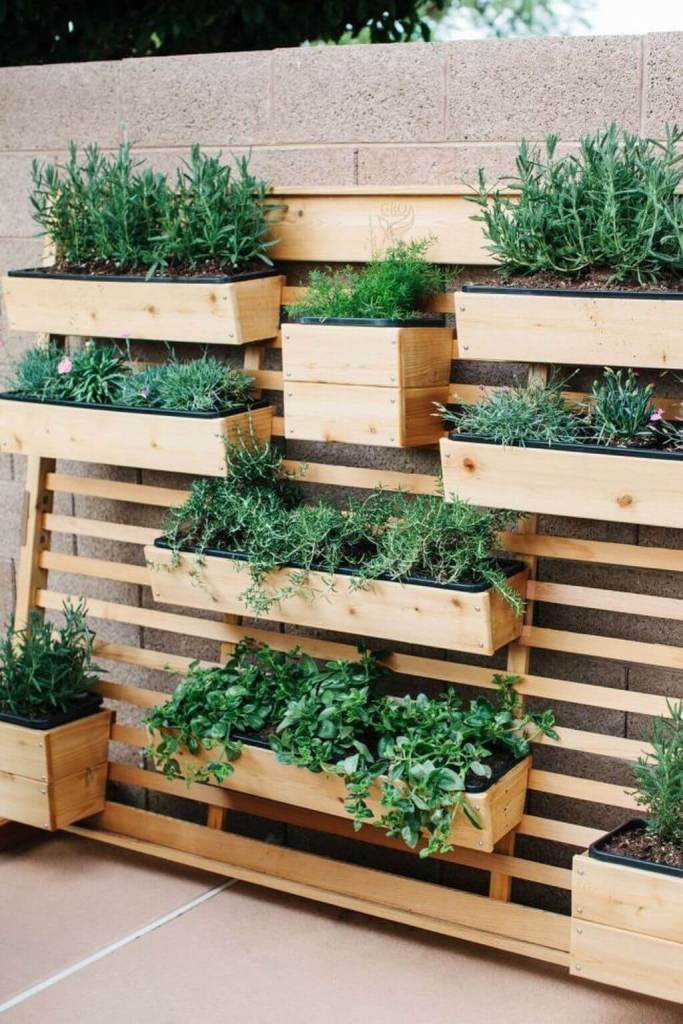 A narrow backyard can be very tricky to establish a great personal garden. To address this issue, it's better for you to choose a vertical garden. Meaning you can fill your backyard with extremely various bushes or flower plants with no worry about the remaining space.
You can build the shelves on your own selves. Choose wood if you want to make it budget-friendly. Not to mention you will not face any trouble in searching the materials.
16. Multifunction Backyard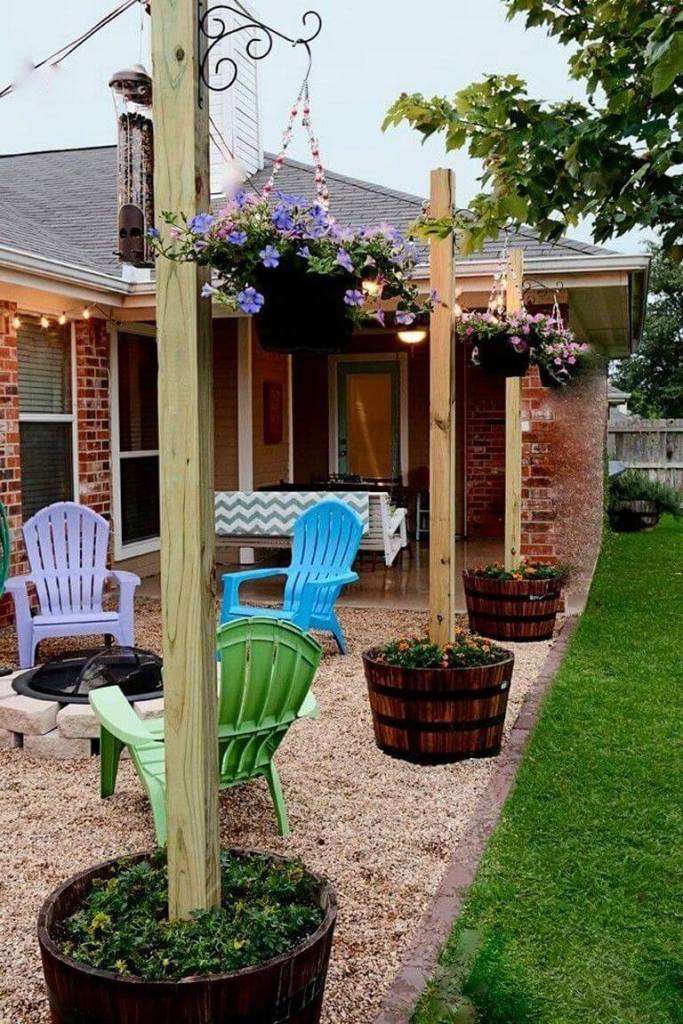 Since not all your member of the house may agree with a single concept and function for the backyard, you can make it into the multifunction backyard.
This backyard can be set with outdoor and indoor space, to begin with. You can add a patio with a fire pit in the middle of the outdoor area and a long chair with a fluffy pillow in the indoor space. So, you still have private space if you feel disturbed by the smoke of the fire pit.
17. Stones around the Bushes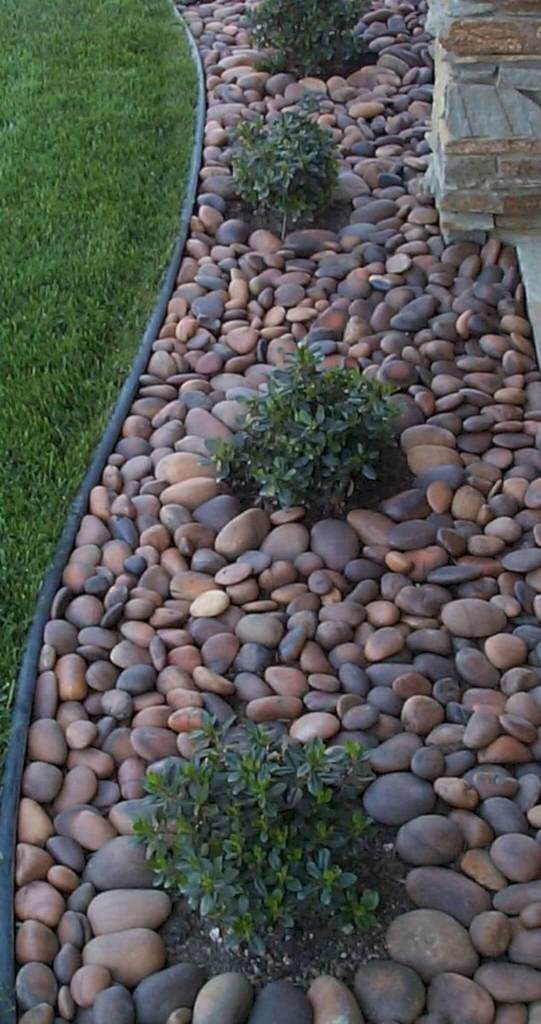 Taking care of shrub or bush can be in many ways. One of them is planting bushes along the edge of the sidewalk and pouring many stones around the space between one bush and another.
Instead of letting the topsoil open without any cover, stones can make that place able be a walkway. People can easily walk across the bushes without worry their shoes get dirty from the soil.
Stones also can make the overall appearance of your backyard looks tidy and well-maintained
18. Keep It Simple from Too Many Trinkets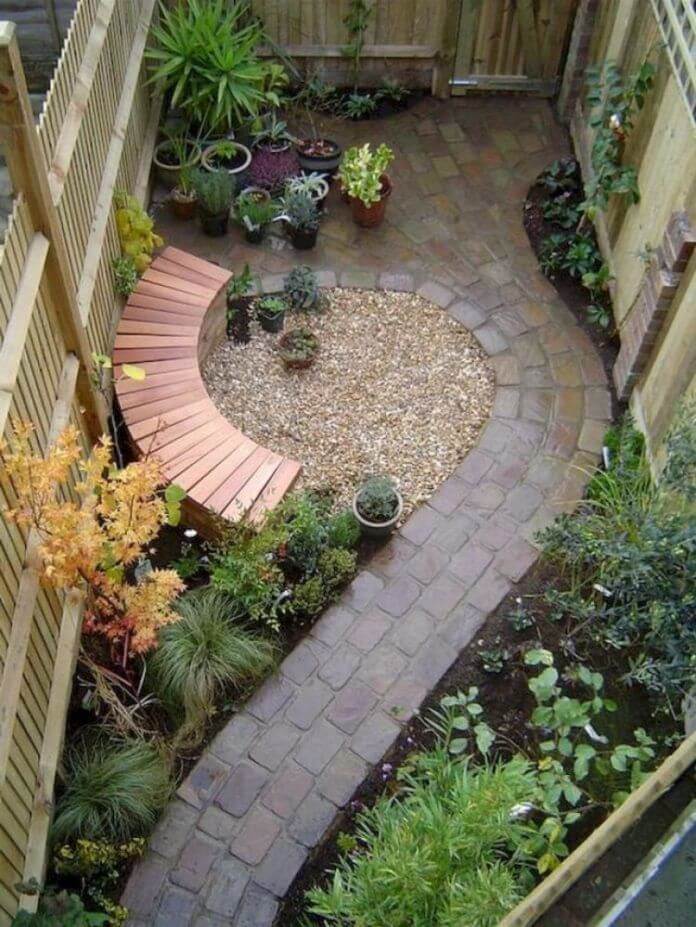 A key to establishing good-looking small backyard landscaping ideas is simplicity. Turns out, the phrase "beauty in simplicity" has meaningful value. In this case, a simple backyard can make it looks spacious even though your space is so tiny.
In the simple backyard, you need 3 major parts only: a wide pathway, space for gardening, and a garden chair. Use natural basic color to make it more natural and simpler with a combination of black, brown, and ash. It gives you a soothing effect, though.
19. Concrete Pavers for Small Backyard Landscaping Ideas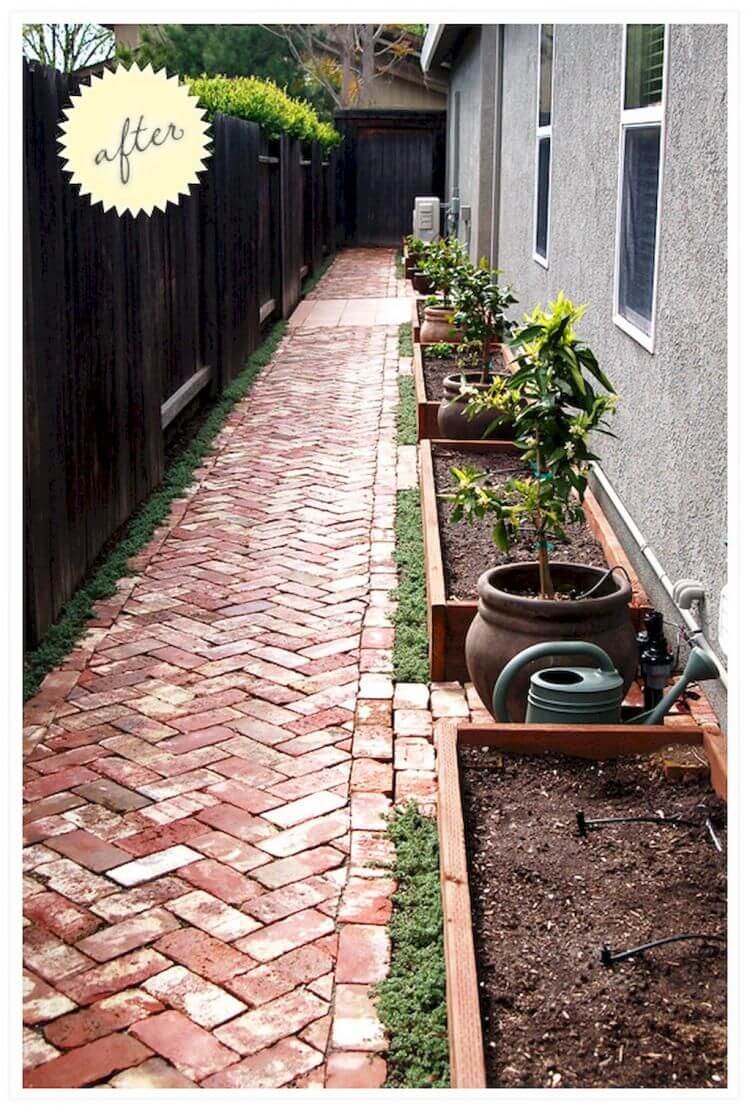 Sometimes, the backyard is only useful for back door access and you have no intention to elevate it into a beautiful garden in the beginning. That's okay. You can choose concrete pavers to make it looks better and applicable to the main purpose.
Using concrete pavers can be a cost-saving choice. On the other hand, this option offers a variation of sizes, colors, and shapes. You can also choose a specific texture: flat and smooth or bumpy cobblestone.
20. Cheat With the Height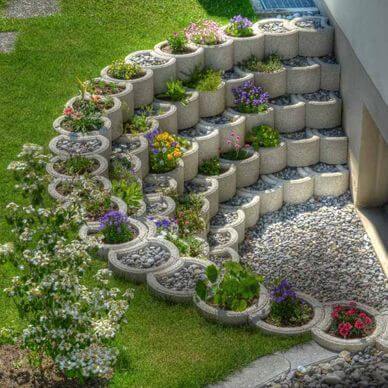 The unorthodox way to make your space more spacious is through tricking the eyes from a height perspective. You can stack the planters into the beautiful organizer and the remaining space is still available.
Make a combination of height, from the ground, a little bit higher, way much higher, until the highest to avoid boring looks. Additional colorful flowers inside each planter will look nice and interesting.
21. Fill the Hole with Specially Designed Rocks
When you choose pavers to cover the floor, do you realize there is space between each paver? Most people tend to fill that with grass to maintain the pattern of green looks all over the backyard. But there is another solution: rocks.
If you choose rocks in contrast color, it will lift up the performance of pavers and each paver looks more outstanding. It is way much cheaper than grass, especially if you require the budget idea.
22. Make a Statement of Private Space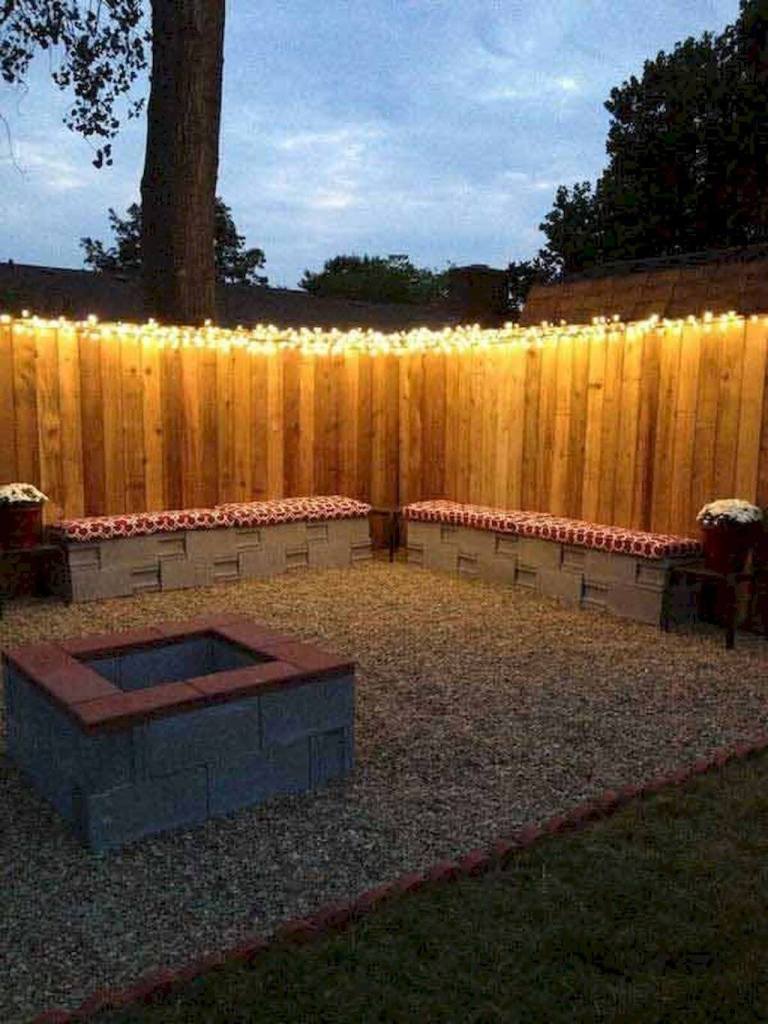 String lights right on top of the fence with a combination of the comfortable fluffy couch are the perfect statement of your private space. The dim light comes from string lights gives a romantic intimate feeling.
This summer vibe is easily and affordably applied, with a warm and cozy ambiance that hard to be avoided. The placement of string lights leads the center of attention of everyone on deck into that focal point. So, make sure you already make the coach as aesthetic as possible.
23. Curved Mosaic Pathway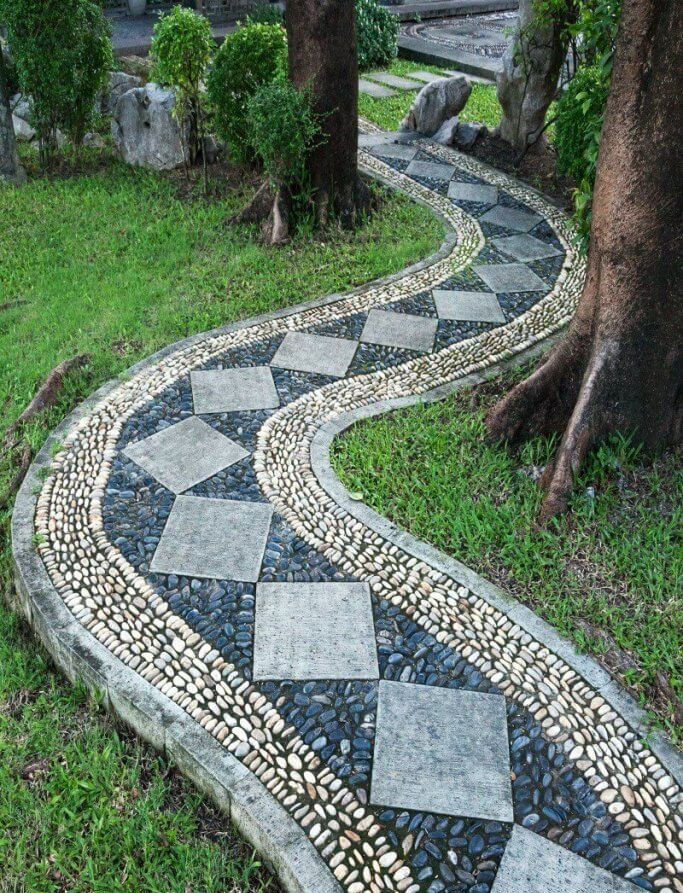 Introduce color and shape into your backyard with a detailed mosaic pathway.
24. Corner Case Small Backyard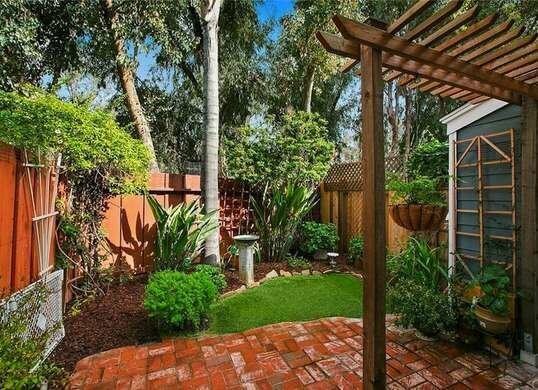 With the clever placement of garden accents, even characterless corners of the backyard can offer style without subtracting additional space.
25. No Mow Yard Work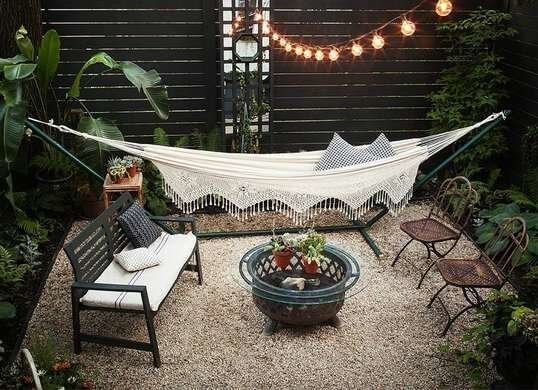 The elegant enclosure happily trades the traditional lawn for gravel bounded by a modern black fence.
26. Family-Friendly Backyard Design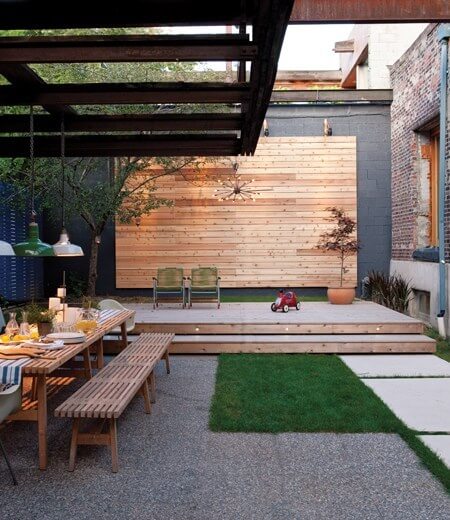 Create room to play by keeping furniture minimal on a backyard deck.
27. Asymmetrical Decking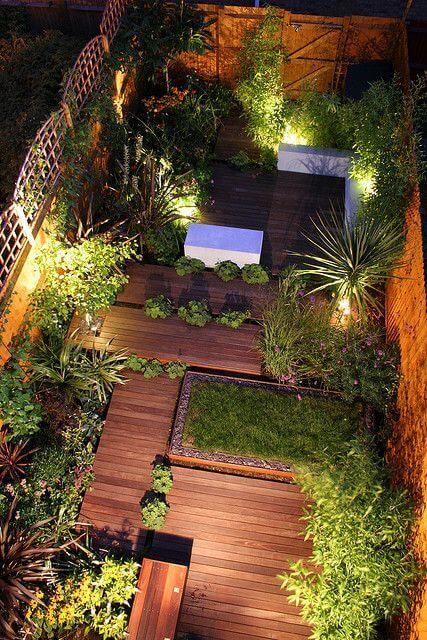 A long and narrow backyard is ideal for the non-conformist asymmetrical deck plan. Create a nook, install strategic lights, and plant as you go along the length of your backyard.
28. Dazzling Mirror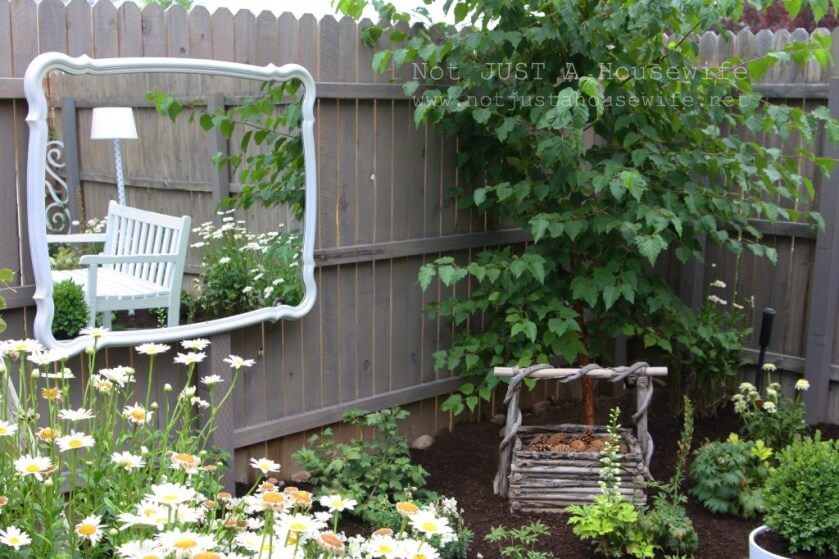 29. Diagonal Backyard Landscaping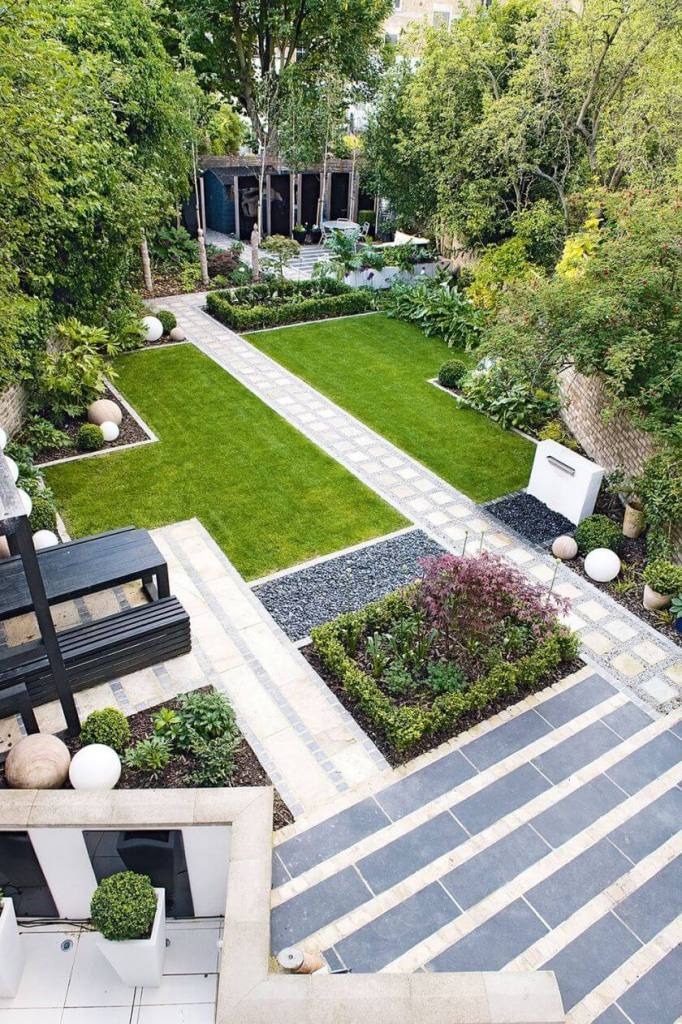 30. DIY Hammock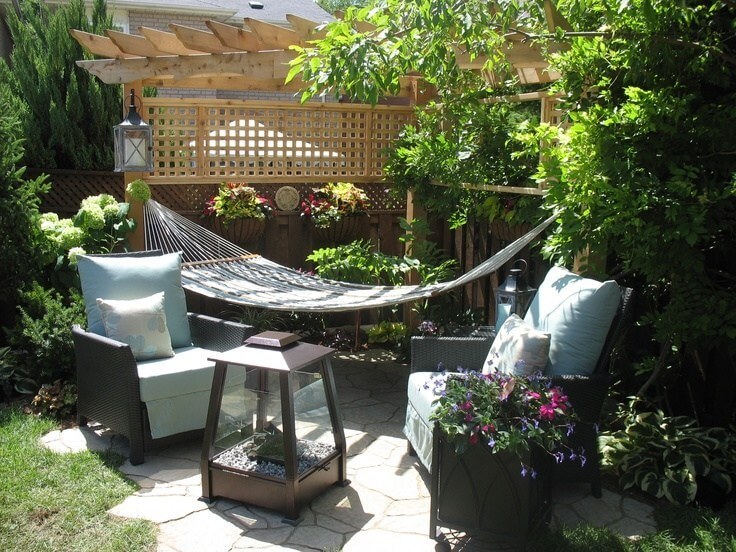 31. Pallet Patio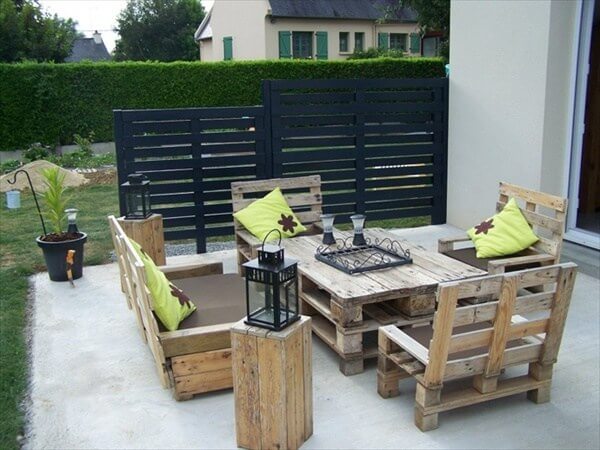 32. A Herb Spiral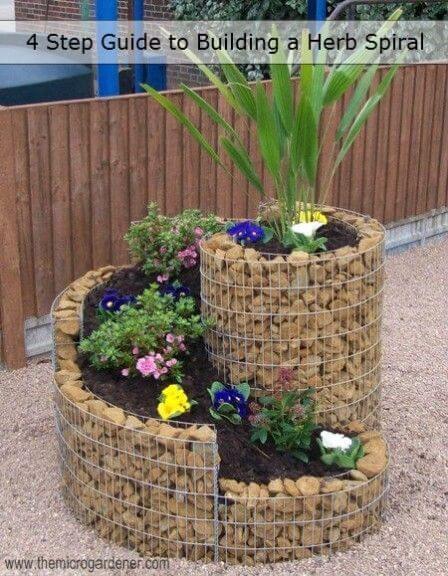 Plant your herbs in a spiral to fully utilize all the space you have.
33. Futuristic Small Backyard Design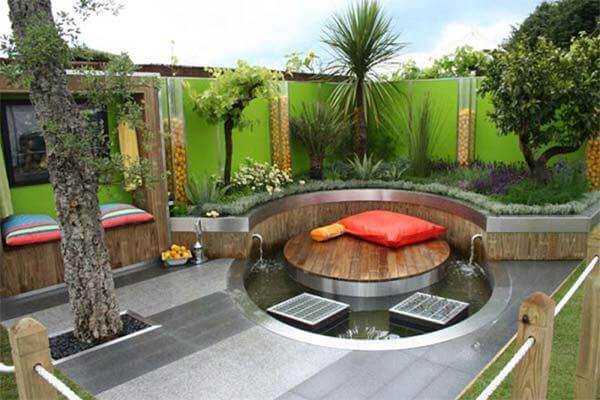 34. Playfull Yard for Kids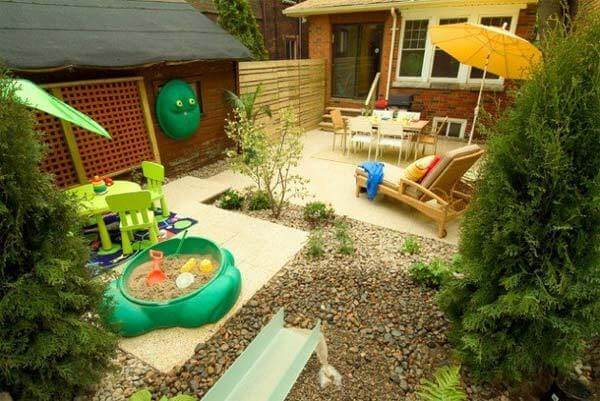 35. The Skinny Pool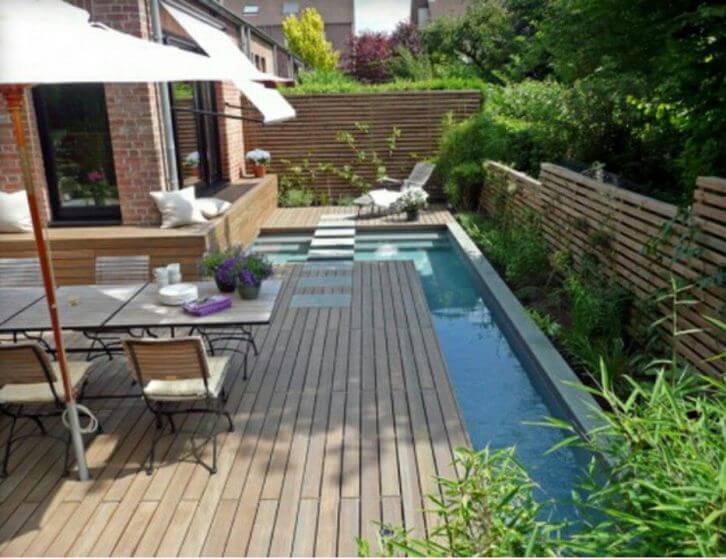 Who says swimming pools are limited to large backyards? A narrow lap pool is a great addition to a small backyard.
***
Well, after those 30+ on a budget small backyard landscaping ideas are explained we believe you are not confused anymore on how to decorate your tiny space. Not to mention, decorating without too much budget because we understand that issue pretty much.
Don't let your friends or relatives face the same problem as you used to be by subscribed and share this into your social media account!