TYPES OF HOUSES – The types of houses can be categorized in two ways. When people are on a house hunt, they either look for some unique architecture or are more interested in the building structures of the residential areas. What differentiates between the two?
The architectural style of the house revolves around the style which has been kept in mind while building the house. You will come across a lot of different styles, most of which are a depiction of an era or the location. Some examples you will find are Mediterranean, Georgian, Modern, Ranch and Cape Cod.
When we talk about building structures, it is more about the type of houses that are found such as townhomes, condominium, bungalow, castle and split-level, among others.
The various types of houses depending on the structure
Let's take a look at the different types of building structures that you will find when you set out to search for a new home.
1. The single-family house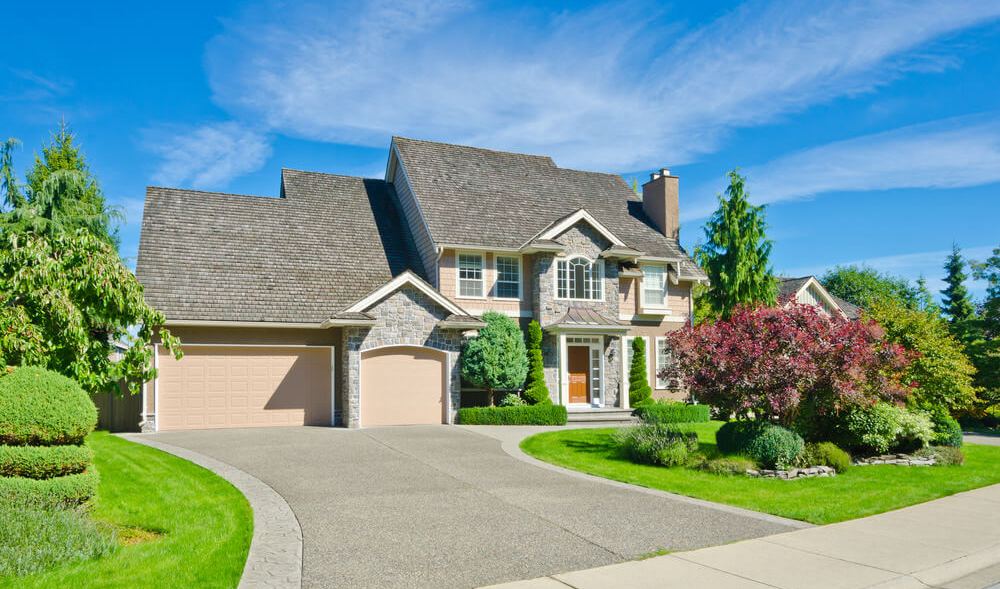 Single-family homes are the choice of the majority of Americans. While it is true that single-family detached houses are not the preferred choice in many countries, this type of home is still sought out by many.
The type refers to those houses that do not bear any attachment to other homes in any way or form. It is built on a unique property wherein all the other houses are entirely separated from it. Most of such single-family houses are found in the suburbs of North America. The popularity of these types of houses witnessed a significant increase following the World War II. Earlier, the suburbs housed about 13% of the population. However, after World War II, the area became home to nearly half of the population of the US.
Till 2010, most people liked the idea of living in single-family houses. However, with the downsizing of the generation of the baby boomer, there has been an increase in the demand for other types of homes such as town homes and condos.
2.

Condominium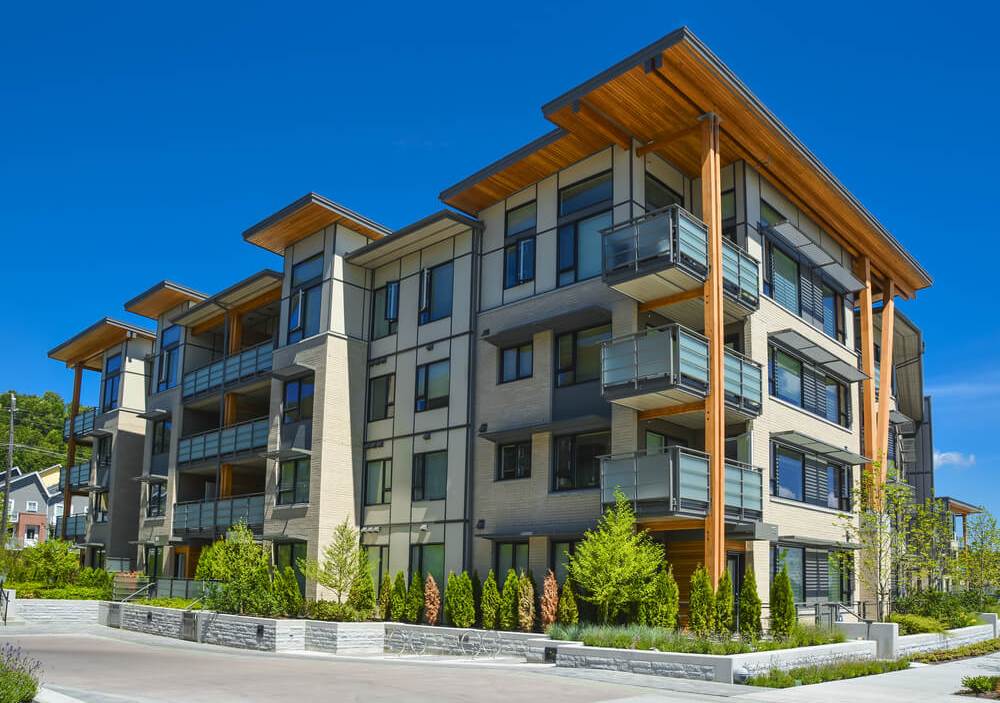 Condominiums refer to the houses wherein a building comprises of a collection of homes or a land houses a series of buildings. Every owner gets a title to the unit. An elected body governs the building, and it is the responsibility of this body to make critical decisions for all the unit owners. Matters regarding the regulations, maintenance and grounds are governed by this elected body.
Duplex: two story condo units are called duplex condo. Duplex condos can either be formed by the renovation of two units that are joined to form a larger unit, or they can also be built in the same way from the beginning.
Triplex: similar to duplex condos, these comprise of three levels.
The terms of duplex and triplex condos are mostly used to describe two and three levels condos in New York City. On the other hand, in other places, two or three units of buildings located side by side are referred to as duplex or triplex. The technical definitions of these terms are still under debate, but as of now, their definition varies as per the areas.
Some buildings that look like townhouses are actually condos in technical terms since only the unit is owned by the owner instead of the shared space.
3.

Apartment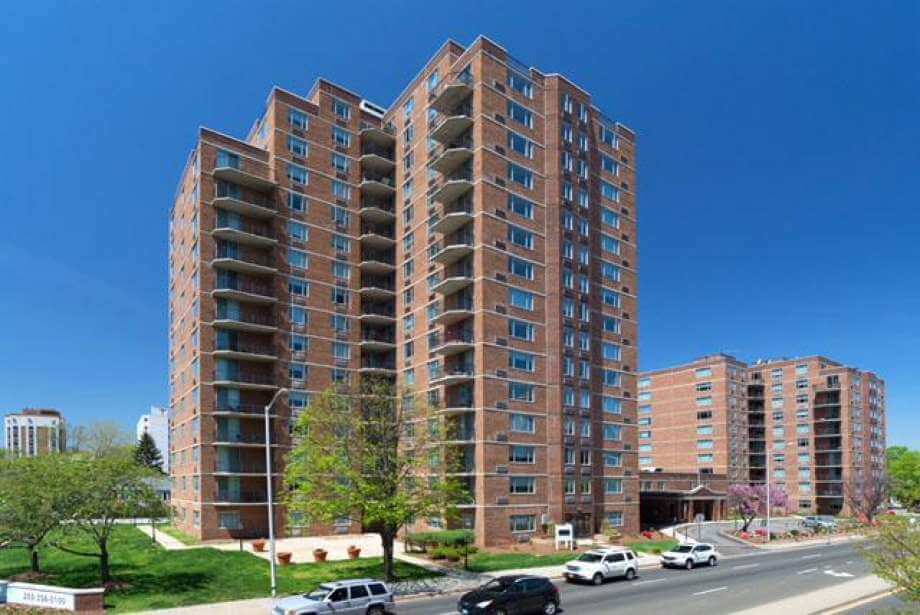 Apartment refers to a cluster of housing units that are present in a single building with a single entity owning all of them. To make it simpler, one entity owns all the units. The units are given as rented properties to the tenants. This is where a clear difference exists between an apartment and a condo. When we talk about a condo, the units are owned by individual entities. On the other hand, when it comes to apartments, a single entity owns all the apartments.
4. Co-op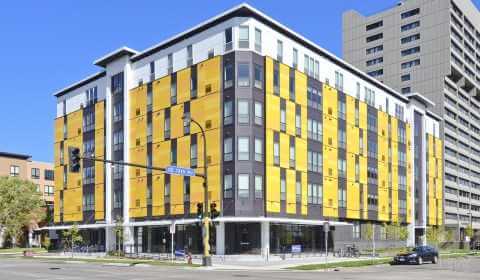 You will find a co-op to be quite similar to condo and apartment in terms of function and physical appearance. It is the financial and legal aspect that makes it different.  An entity buying in a co-op does not get ownership of a particular unit. Instead, it is a specific percentage of the building that they own. The owners can be thought of as shareholders who have a stake in the entire property wherein they have the option of leasing their unit.
What benefit co-op offers compared to a condo? The co-op association or the members have a say in who buys into the building. They can turn down the proposal of a prospective buyer. However, this rejection can only be done based on financial reasons or if they feel that the buyer would not abide by the rules that the association has set. The association does not have the right of rejecting a buyer if the buyer is willing to comply with the laws.
5. Townhome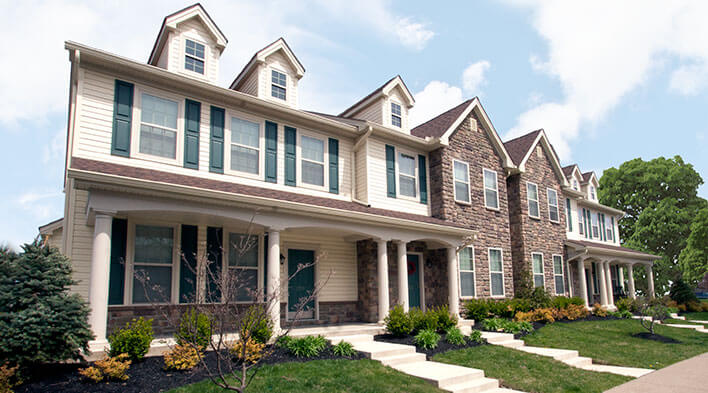 You can think of townhomes as row homes wherein one or two walls are shared. The townhouses usually comprise of two or three stories while some can be higher. These houses are different from condos as the owner has the ownership of both the interiors and the exteriors of the specific unit. Thus, it is his financial responsibility to maintain exteriors. In the case of condos, maintenance of the exterior is the responsibility of the regulatory body. A townhouse is similar to a single family house with the difference being that it is attached to another unit.
6. Bungalow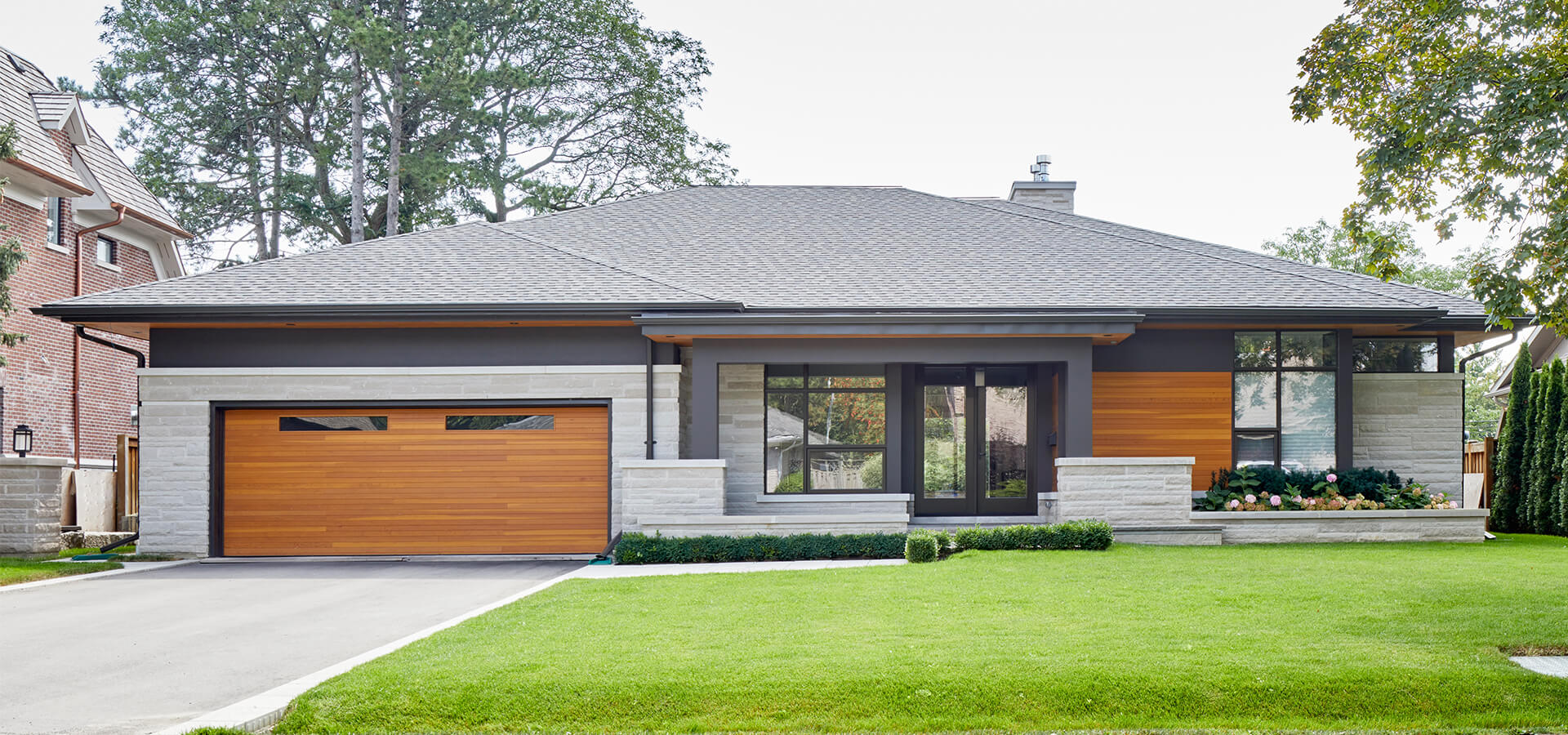 The derivation of the bungalow is from the Bengali houses in India. Owing to the limited popularity of cottage style houses that had thick walls in India, the development of bungalows was given importance.
Bungalows refer to square-shaped, small houses that comprise of a single story and have a front porch. The front steps lead up to the porch as the single floor is slightly raised. Quite often, you will find that the pitched roof of the attic has a single dormer window built into it. It was in the early 1900s that these types of houses started being made in the US. You can now see them all over the country.
In the current times, you will not find bungalows to be all too common since people are more inclined towards large homes now. Furthermore, one does not have to worry about cost restrictions in designs owing to the option of computer-aided designs. Thus, there is no need to keep things simple.
7. Ranch-Style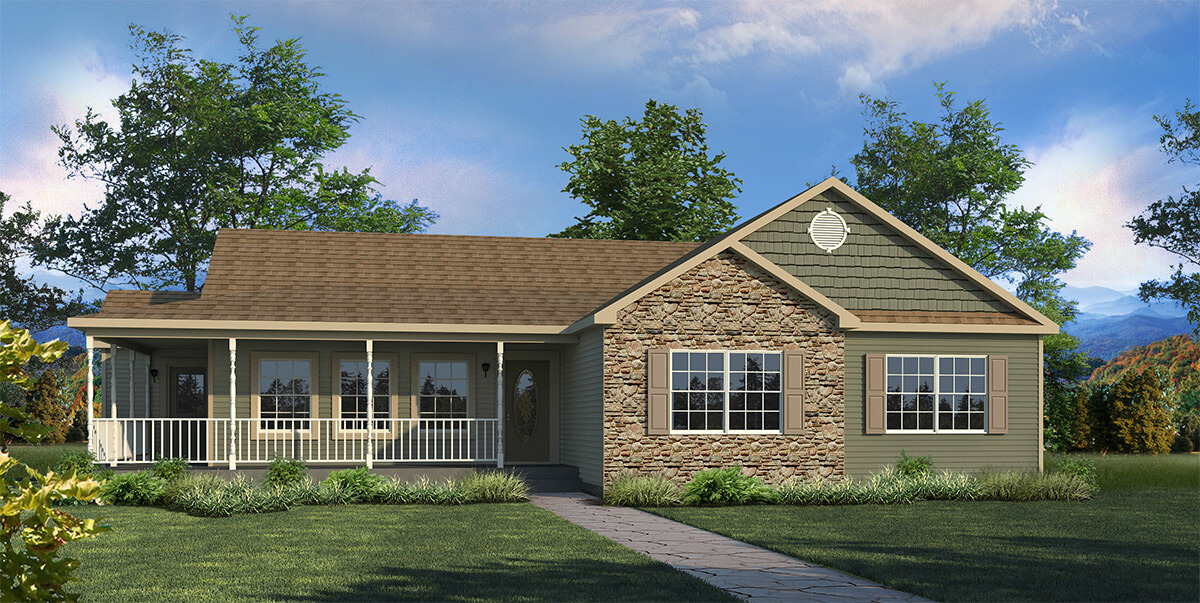 Ranch-style houses are also homes with a single story. However, their footprint is rectangular, and they are in a larger space. These homes are derived from the Spanish Hacienda. The popularity of Ranchers witnessed an increase in the 1950s with vast tracts of land turning into suburbs with large plots.
8. Cottage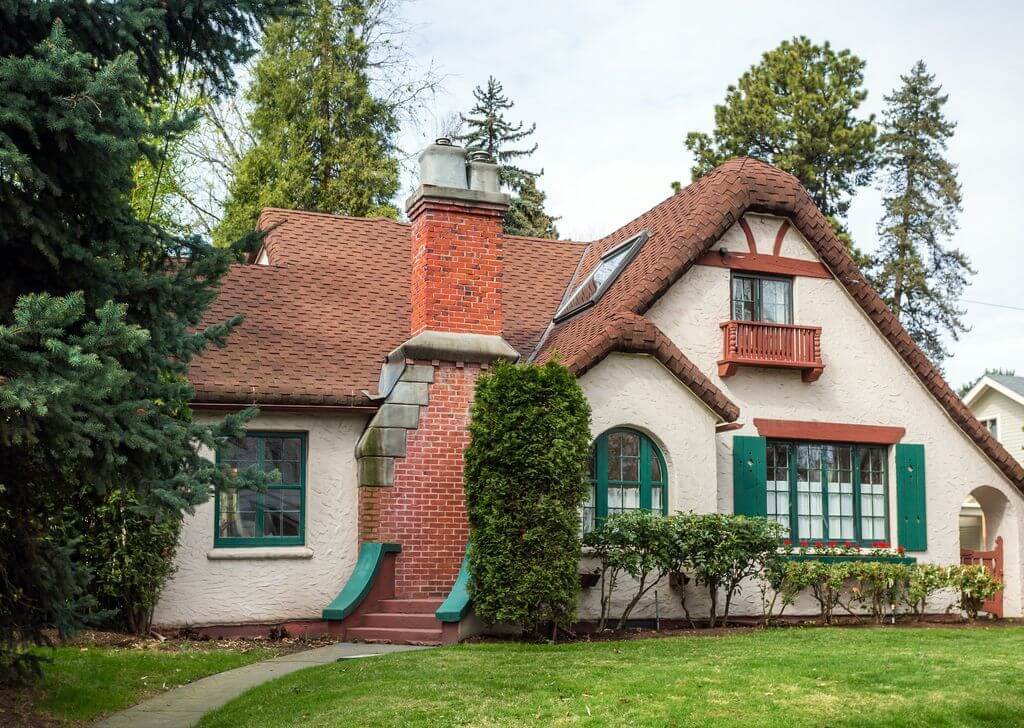 The origination of the term cottage is from England. In the current times, cottages refer to vacation homes. However, previously, they referred to those small homes that had thick walls and a high thatched roof and comprised of a single room.
Some wealthy people like to call their vacation homes as cottages despite the fact that their vacation houses are quite luxurious. One example is the Newport, RI mansions that Robber Barons built which are called cottages. However, the spectacular mansions do not fit into the typical definition of a cottage in any way.
Historic English cottage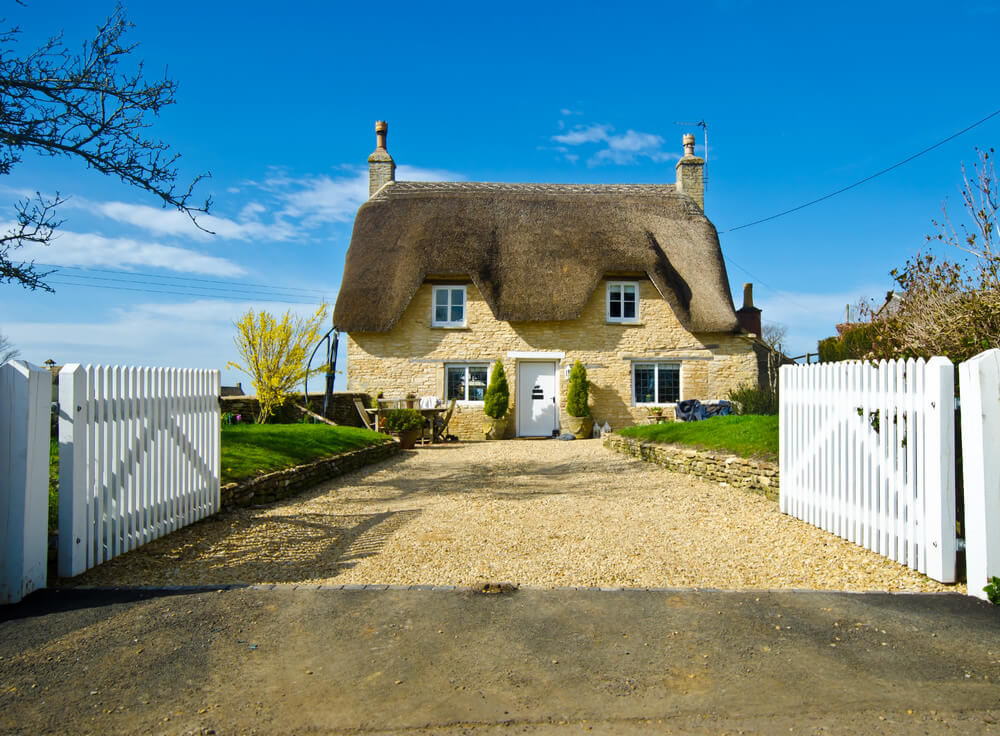 Small vacation cottage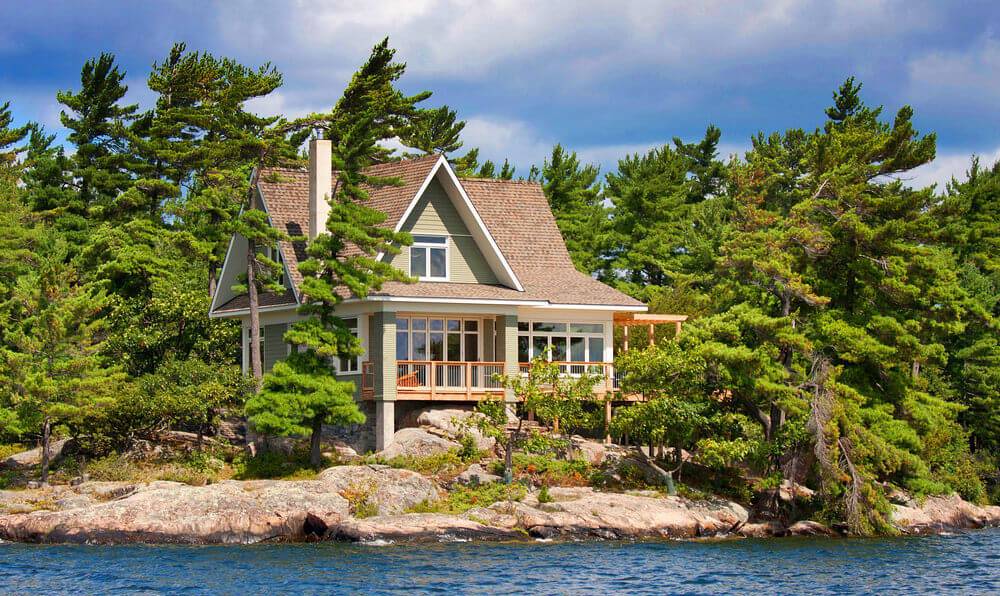 Rhode Island cottage
9. Cabin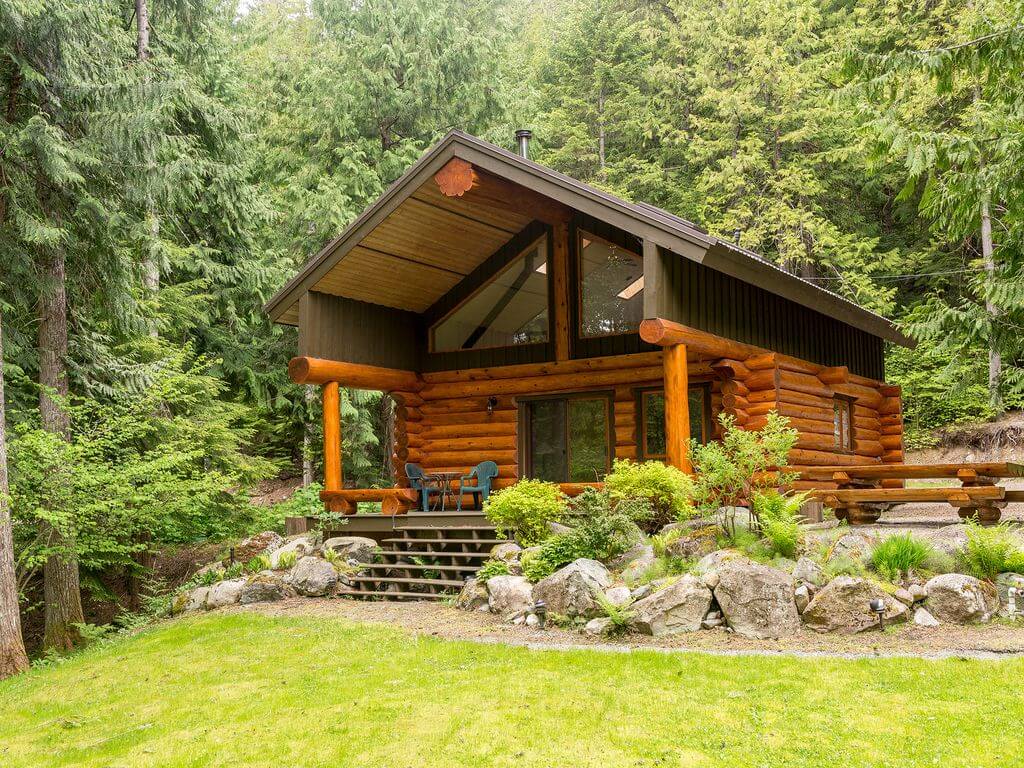 The differentiating features between a cottage and a cabin are quite unclear. Cabins usually refer to a rustic and simple home while a cottage in the current times is used for upscale vacation houses.
Mostly, the difference lies in opinions. Two primary differences you might find are that cabins have less finishing compared to cottages. Cabins have a rustic look while cottages give a more aesthetic appeal after being painted. Another difference is that while cabins are always located in rural settings, cottages can be found in both urban and rural areas. For some people, cabin refers to a building structure that is built from logs.
10. Chalet House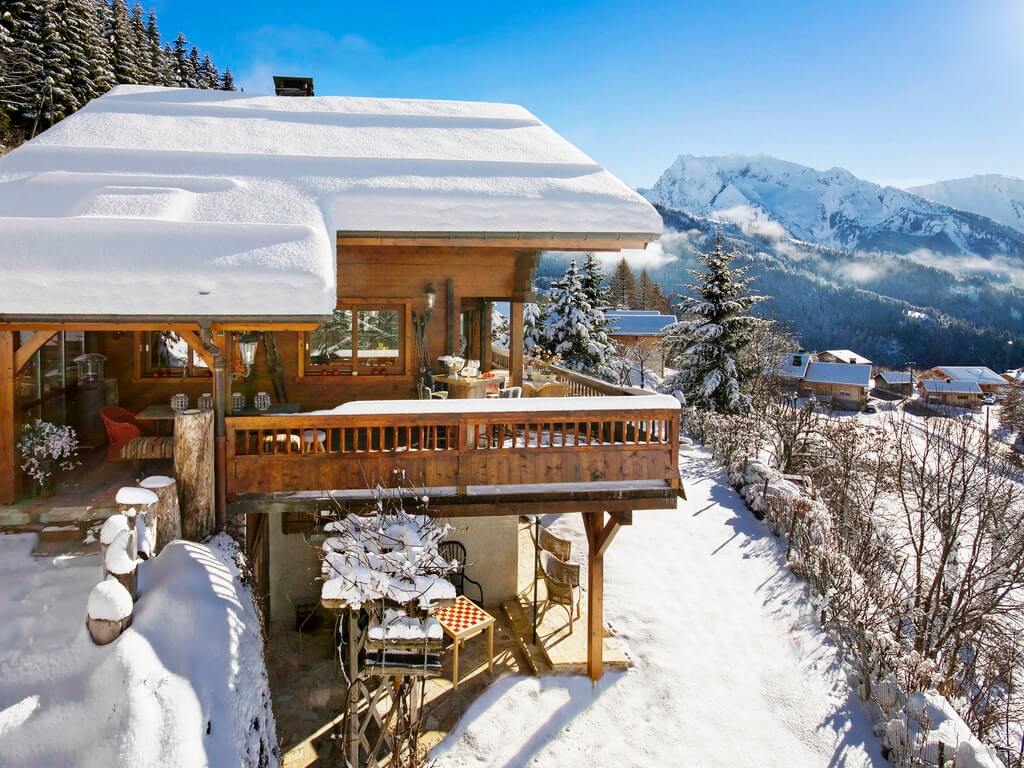 It is from the housed goat and sheep herders in Switzerland that Chalet stems from. In today's' times, chalet refers to vacation houses that are usually located in the mountains. Since skiing has become quite popular these days, chalets are used to refer to those vacation houses that make skiing accessible.
Technically, there are some specific design characteristics that chalets have. They have long overhangs with a steep roof. The purpose of the steep roof is to handle the piles of snow.
11. Multi-family House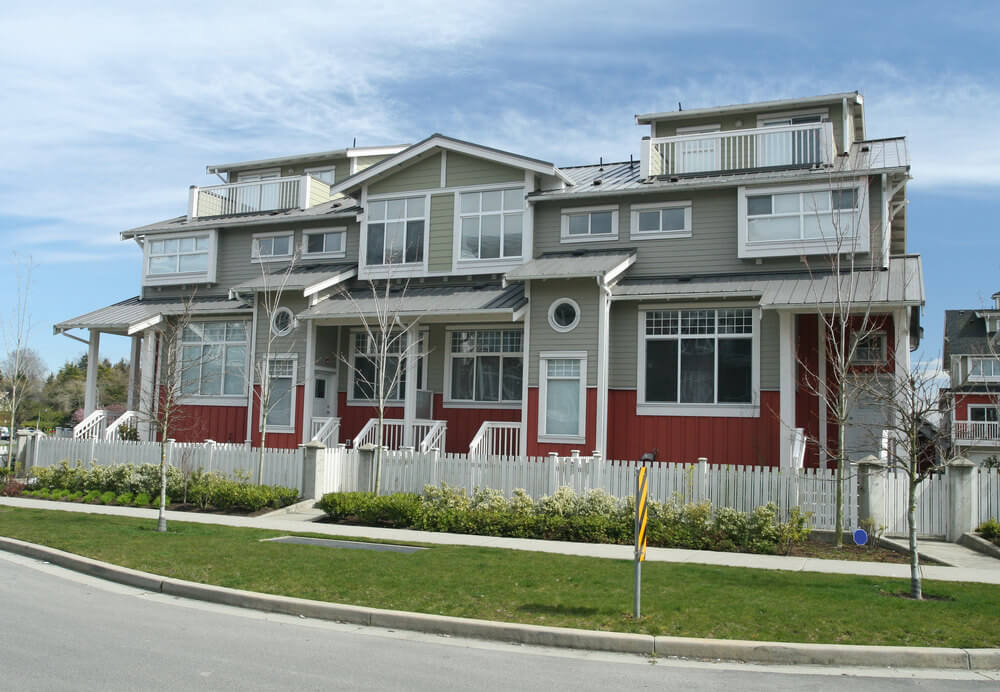 Multi-family houses are the ones with two or more units of housing. It encompasses a detached home that also has an apartment building, a condo building or a townhouse development.
12. In-law suite (aka basement suite)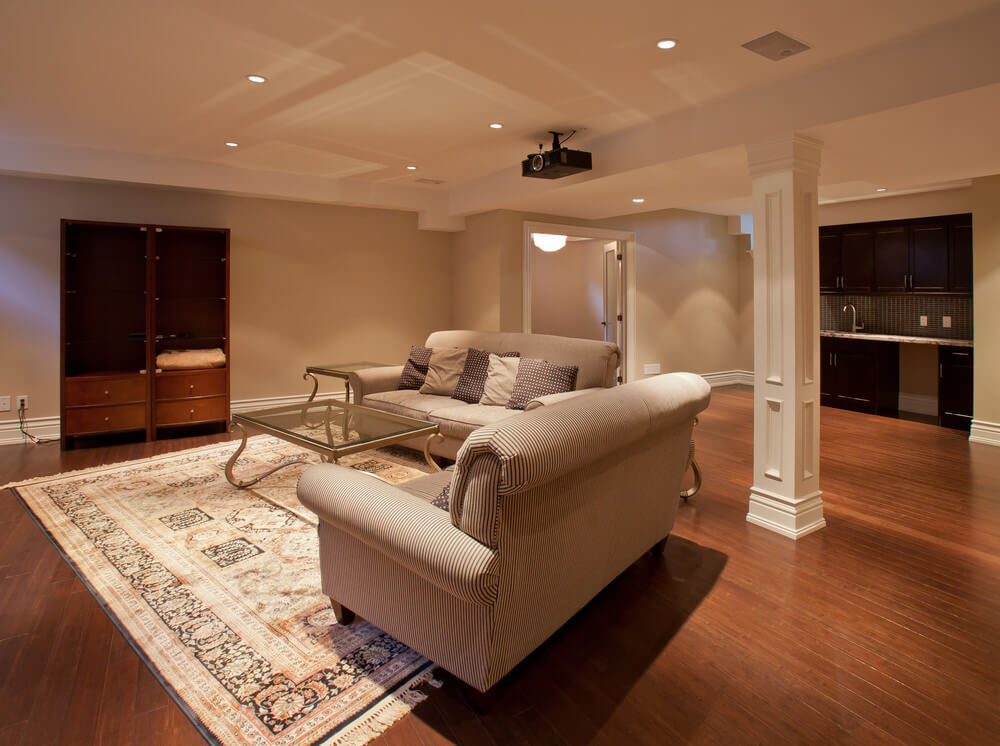 Most new homes in Vancouver have in-law suite while many older houses have also added them. This is because of the increase in real estate prices. Thus, it has become necessary for many homeowners to rent a portion of their house so that affording the place becomes easier for them.
In-law suite refers to those separate units that are built into the single-family houses. Usually, but not necessarily, they are in the basement. Keep in mind that the suite is a part of the single family home and not a separate entity. A separate structure that you rent out is described by different terminologies.
13. Carriage/Coach house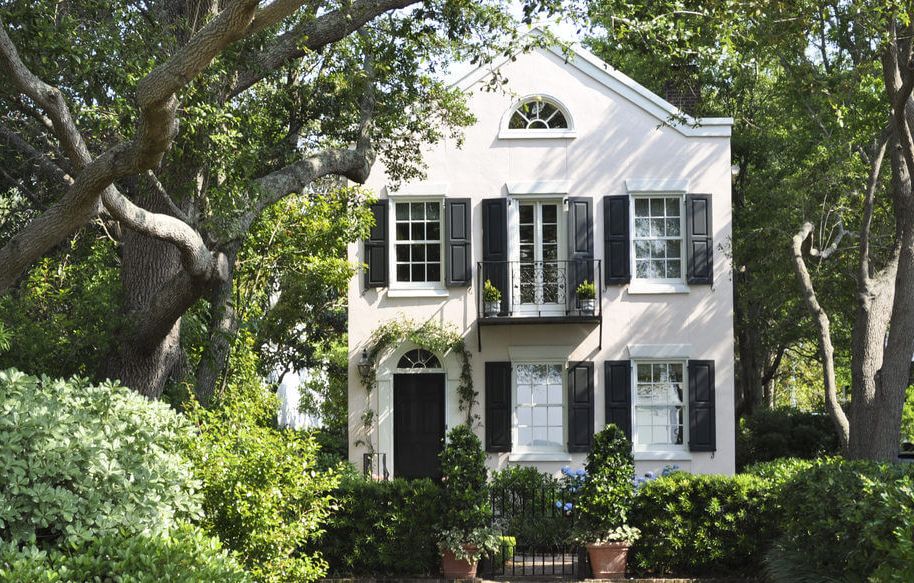 Carriages and coach houses refer to the same thing more or less. Historically, they refer to those structures that are built to the house horse-drawn carriages. With time, they have evolved into those separate living units which are either reserved for times when guests come over to stay or when you need to rent a piece of your property.
While there is no need to have areas for housing carriages currently, new buildings have similar structures on the property which can be used for generation of revenue or accommodation of guests.
14. Tiny Home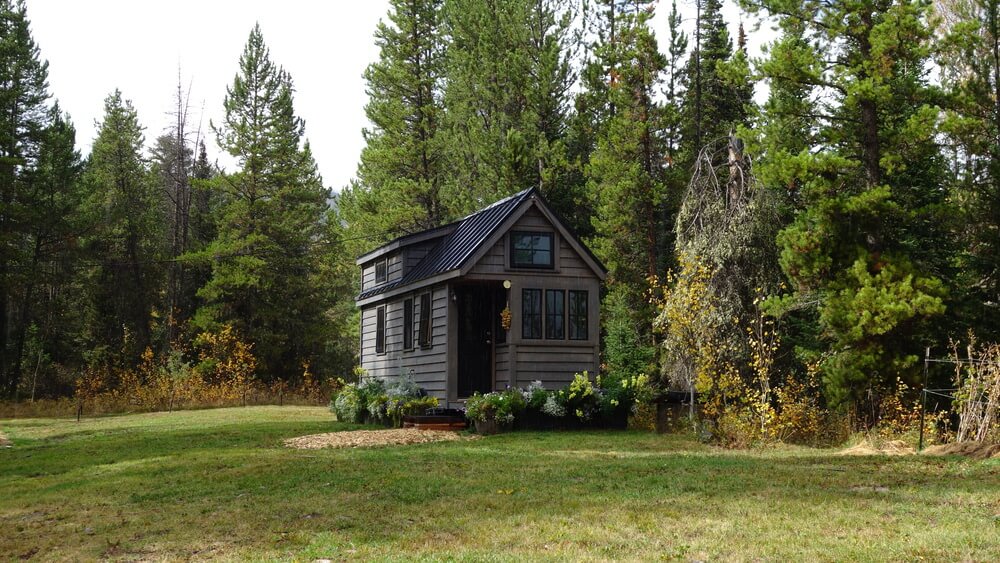 Tiny homes refer to those small houses that can both be mobile and stationary and lie within the range of 100 to 400 sq.ft in size. The layout and design of these houses are quite efficient. Tiny homes have witnessed a surge in popularity since people are now looking to downsize or live in houses that relieve them from the burden of mortgages. They can cost you anywhere between $10,000 and $100,000 depending on whether you build it yourself or have someone else make it for you and the materials that are used in its construction.
Read: 30+ Easy & Creative DIY Home Decor Ideas on A Budget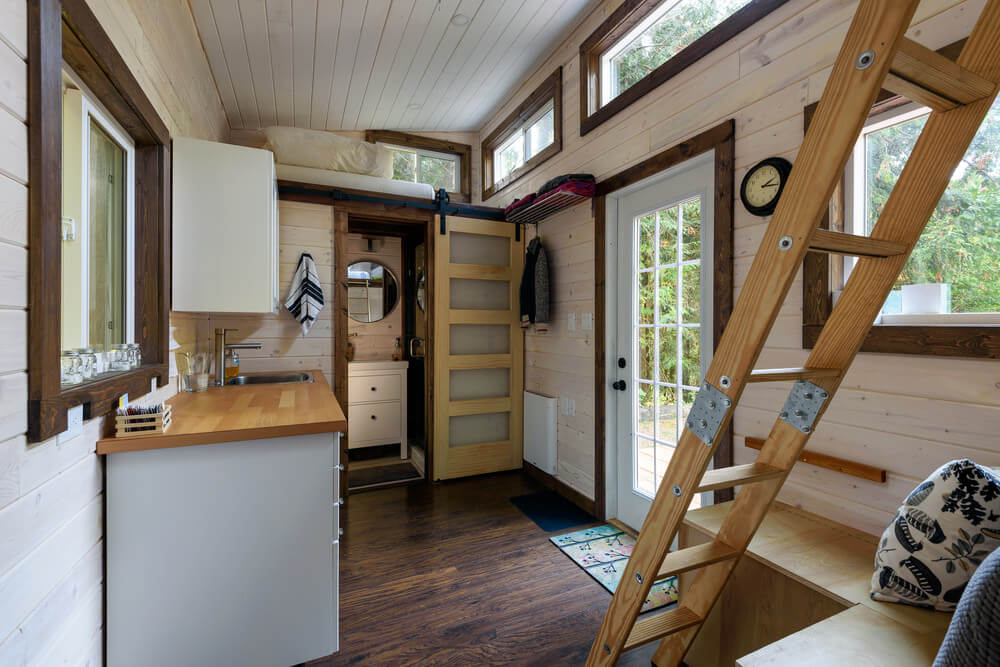 15. Mobile Home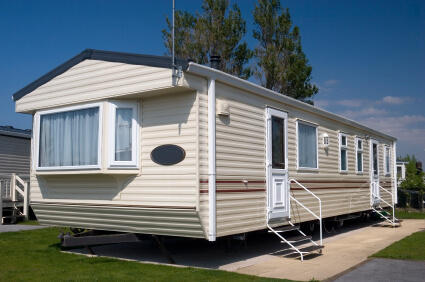 Mobile homes are those mobile structures that one can tow. However, they are not designed to be towed frequently, unlike recreational vehicles. These houses are constructed in factories, following which they are towed to the lot where they should be left in place. They are quite cheap. You will come across mobile home parks wherein a person owns the mobile home, but the lot or pad is rented out. Some people also prefer living in mobile homes on their own property.
Manufactured Home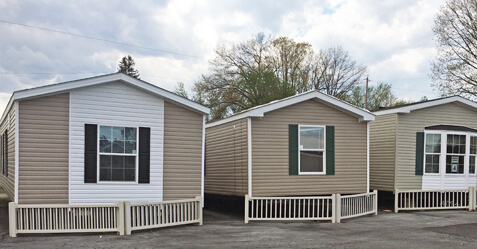 Manufactured houses are built off-site and are then built on the steel frame with wheels. You can think of them as a modern approach to mobile homes.
16. Mansion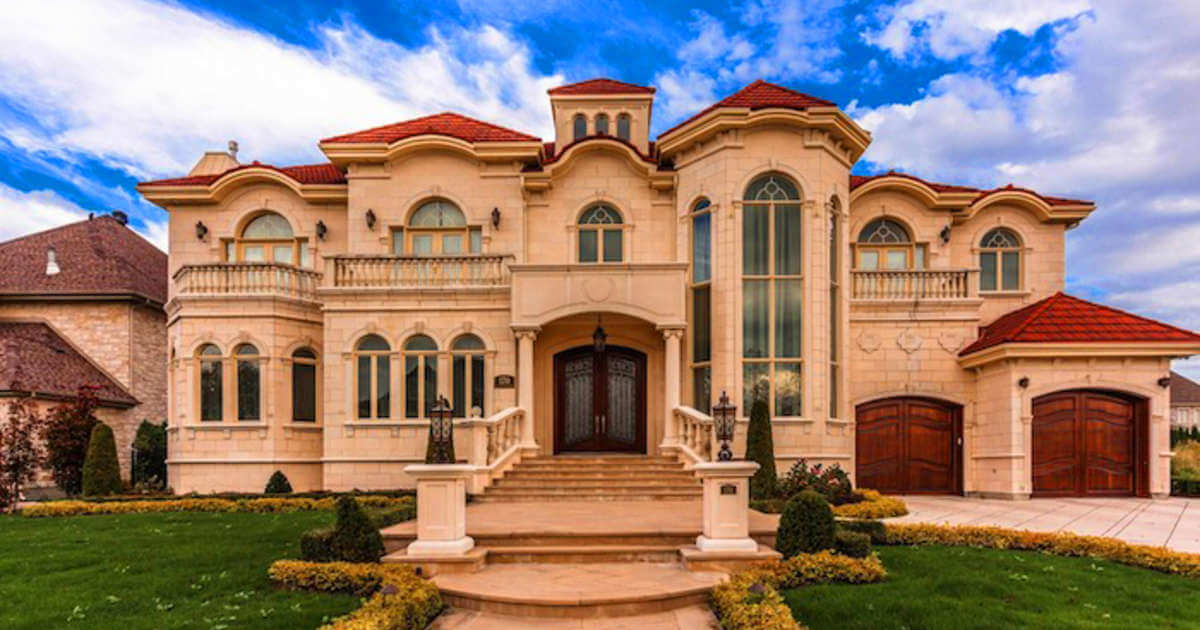 Mansions refer to luxurious and large houses. There is no legal definition as to how large home needs to be for being called a mansion. The real estate industry has also not given any fixed detail regarding this. Thus, people have their own idea of how big a mansion should be.
A mansion is a big, elegant home. Interestingly, there is no legal meaning concerning just how big a residence must remain in order to be a mansion. Additionally, there isn't really agreement within the real estate market either. I absolutely have my ideas on the issue though. Below it is.
I count on order for a house to be a mansion, it needs to go to the very least 12,500 square feet in dimension. Here's exactly how I came up with 12,000 sq. ft.
In 1950 the ordinary residence size was a little under 1,000 sq. ft.
Today, the ordinary house dimension is 2,500 sq. ft.
That's 2.5 times growth in size for the average home.
In 1950, I suspect any kind of residence that was 5,000 sq. ft. was taken into consideration a mansion.
Because the average house size is currently 2.5 times larger, the dimension required for a the home of be a mansion needs to be in proportion. 5,000 x 2.5 equals 12,500 sq. ft.
Lots of recommend, also today, that a 5,000 sq. ft. house is a mansion. I do not agree. Several residences are 5,000 sq. ft. A mansion isn't a size uncompromising; rather it's a term to distinguish a residence from the typical house– something massive as well as elegant.
However, I do believe 5,000 sq. ft. could be a McMansion.
Historic mansion
Contemporary Mansion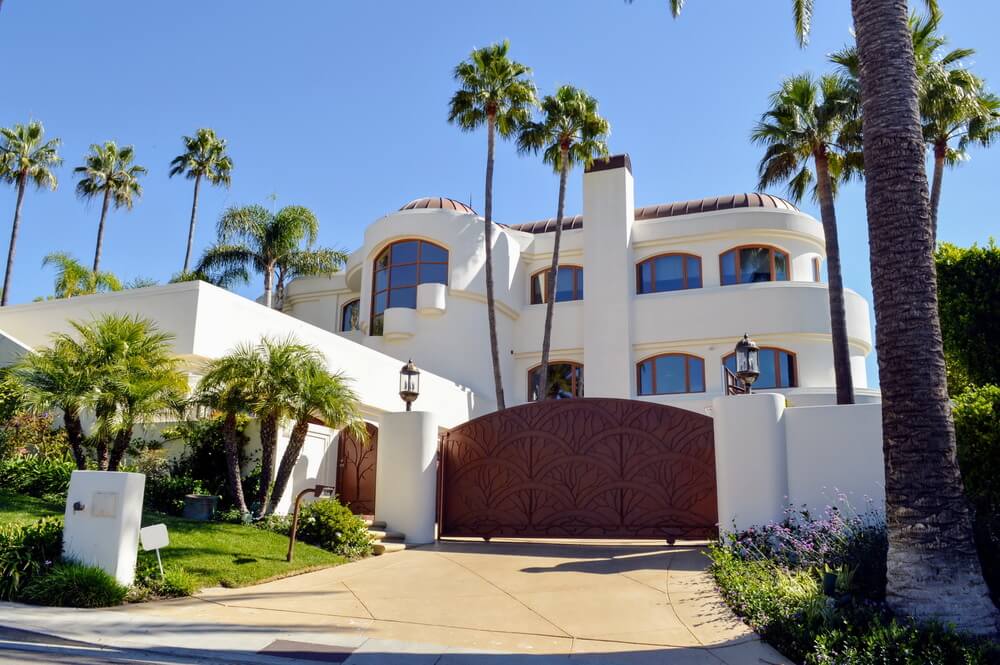 17. McMansion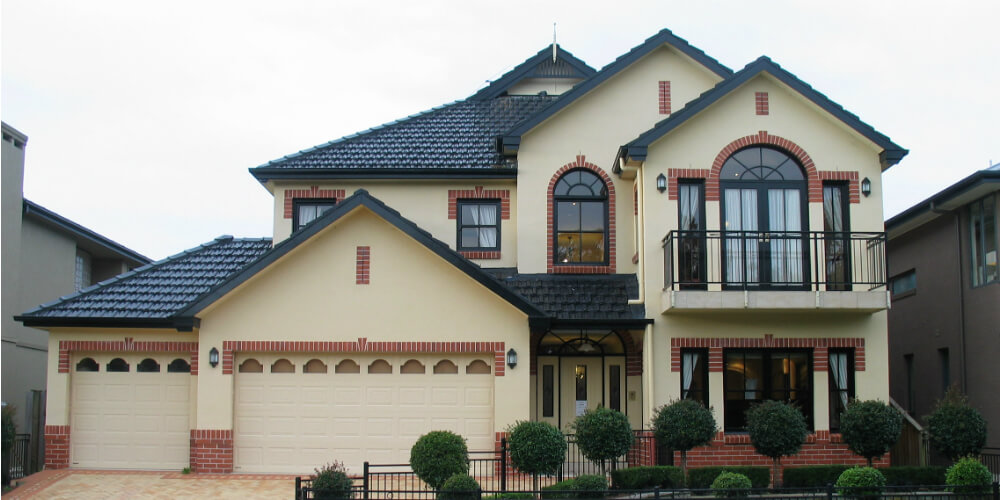 McMansion is kind of a derogatory term that is used to define a large and yet poorly designed home. Such houses are usually built in the large suburbs and are the works of a single developer. The houses do not serve any real purpose as they are a mix of different styles and features that end up making the building look silly. While it is not really a technical term, it certainly is an important one.
18. Yurt House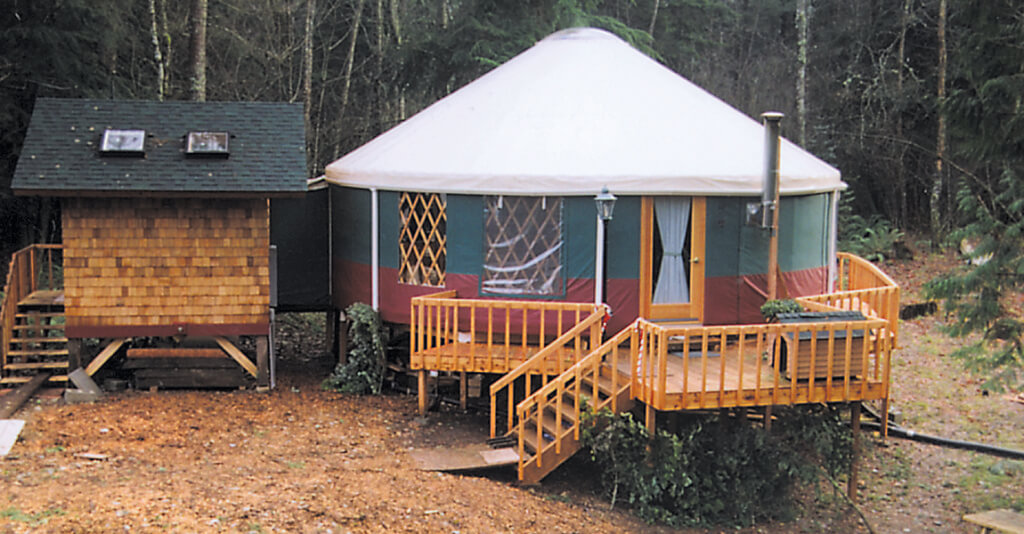 Yurt is for those who are looking to live comfortably in their homes without having to worry about hefty mortgages.
Yurts refer to the primary housing structures that the Mongols use in Mongolia. Mongols are nomadic people, and thus yurts suit them to perfection. This is because you can pack up the yurts and move them quickly, making them an ideal choice for nomads.
The yurts are sound structures with the roof and walls being made from waterproof fabric. The traditional yurts are quite rustic. However, you can also have a custom-built yurt built for you, which would have all the features of a regular home that you would want. Many people use yurts as vacation homes while quite a lot in North America live in them throughout the year.
The size of the yurts varies. They can be 12 feet in diameter and 115sq.ft, and you can also find yurts as big as more than feet in diameter with 706sq.ft.
They are found to be quite inexpensive, and it would not cost you a lot to build them.
19. Floating on Water Residence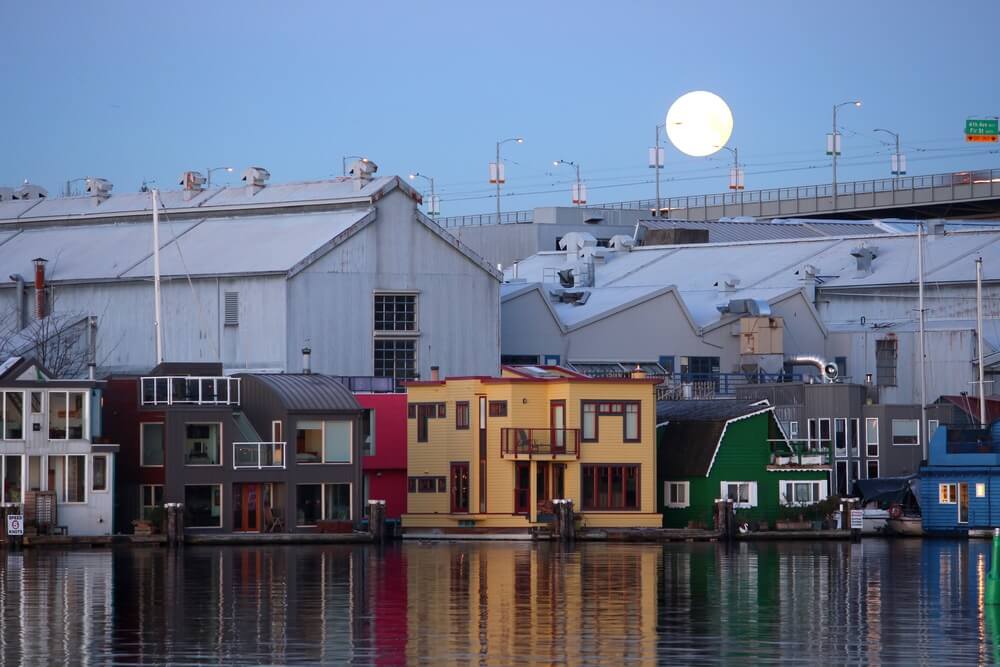 You can find floating on water residences in Vancouver, San Francisco, Portland and Seattle.  We feel it prudent to mention that there are some notable differences in the different types of floating on water residences.
Such homes are built in a unique way and also have different arrangements for mortgages. Furthermore, they are subjected to heavy regulations in different cities.  If you are inclined towards getting one of these types of houses, you might find it a better option to get the services of a real estate agent with prior experience in dealing with such homes.
20. Tree House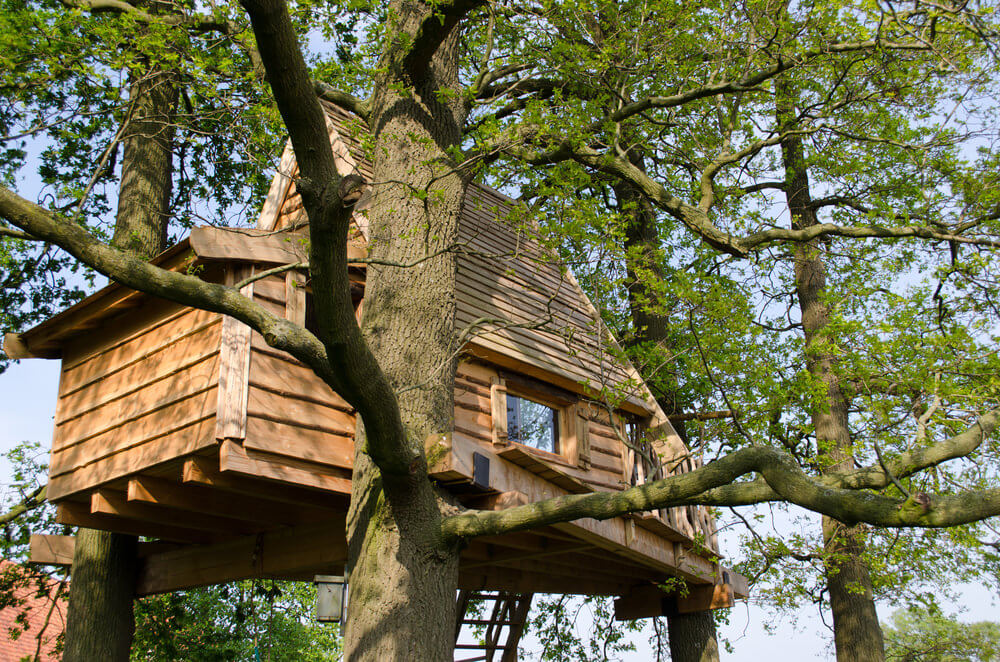 Few people think of living in a tree house. However, this does not imply that tree houses do not exist. Indeed, houses are built in trees, and some of them are quite large. Usually, these houses are not nailed into the trees. Instead, they are being built around them and then elevated. It does indeed seem like a fun idea to live in one of these houses. They certainly offer a different experience than one is used to.
21. Castle

source: shannoncollegealumni.comThis is perhaps one of those types of houses that everyone wants to live in. Indeed, you will come across many people who dream of touring castles. After all, they hold great importance historically and thus it is quite natural for people to be fascinated by them.
Different types of castles have been built, some of them from the early middle ages of the 19th century. The purpose of these castles was not only to house but also to defend. With time, the structure of the castles evolved along with the design.
22. Palace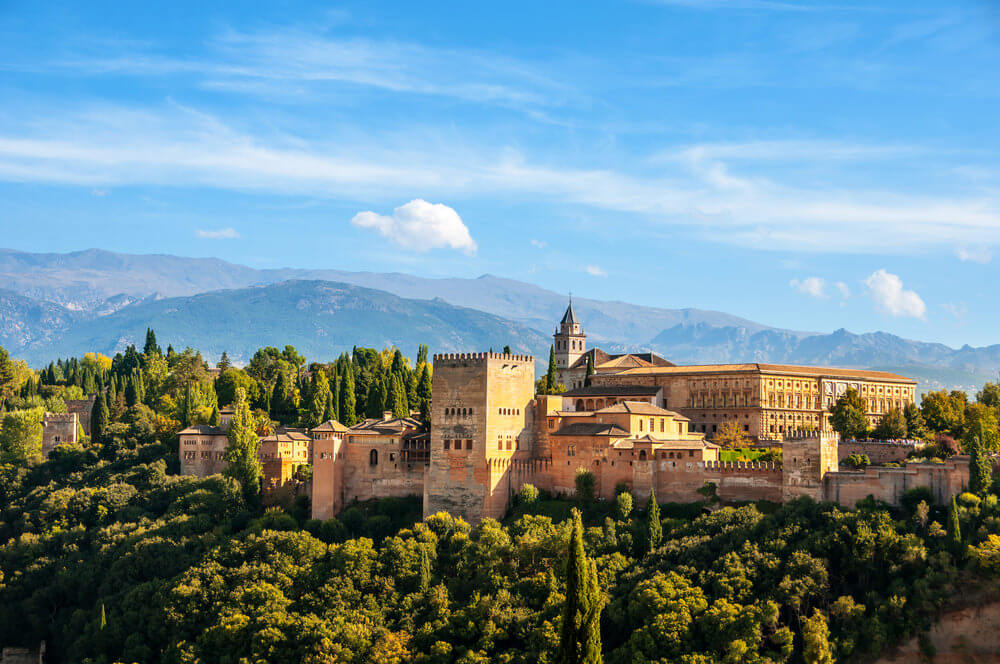 Palaces are often used as a synonym to castles. However, the truth is that there is quite a glaring difference between the two. Palaces are meant to serve as merely a residence. Their function is not to defend. They are luxurious pieces of property that were home to nobility and royalty. Palaces were also used for government functions. Palaces are in no way less than castles when it comes to the grandeur, and it would be quite interesting to tour them as well.
23. Chateau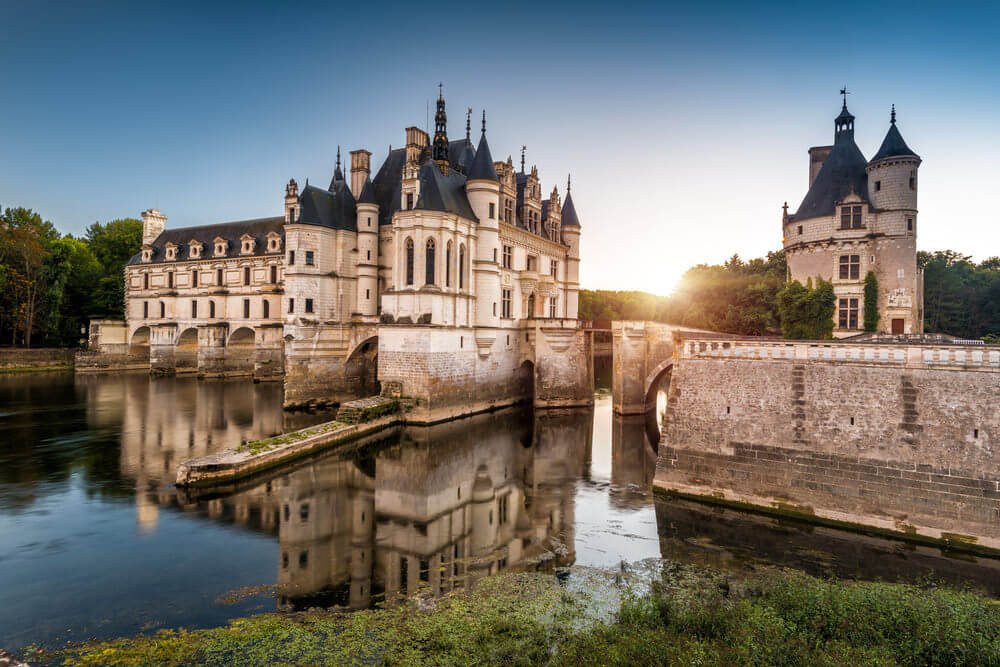 Chateau is used for describing a kind of private palace. The term is French and refers to luxurious mansions that are not used for any state purpose. They are a grand and yet private residence.
24. Villa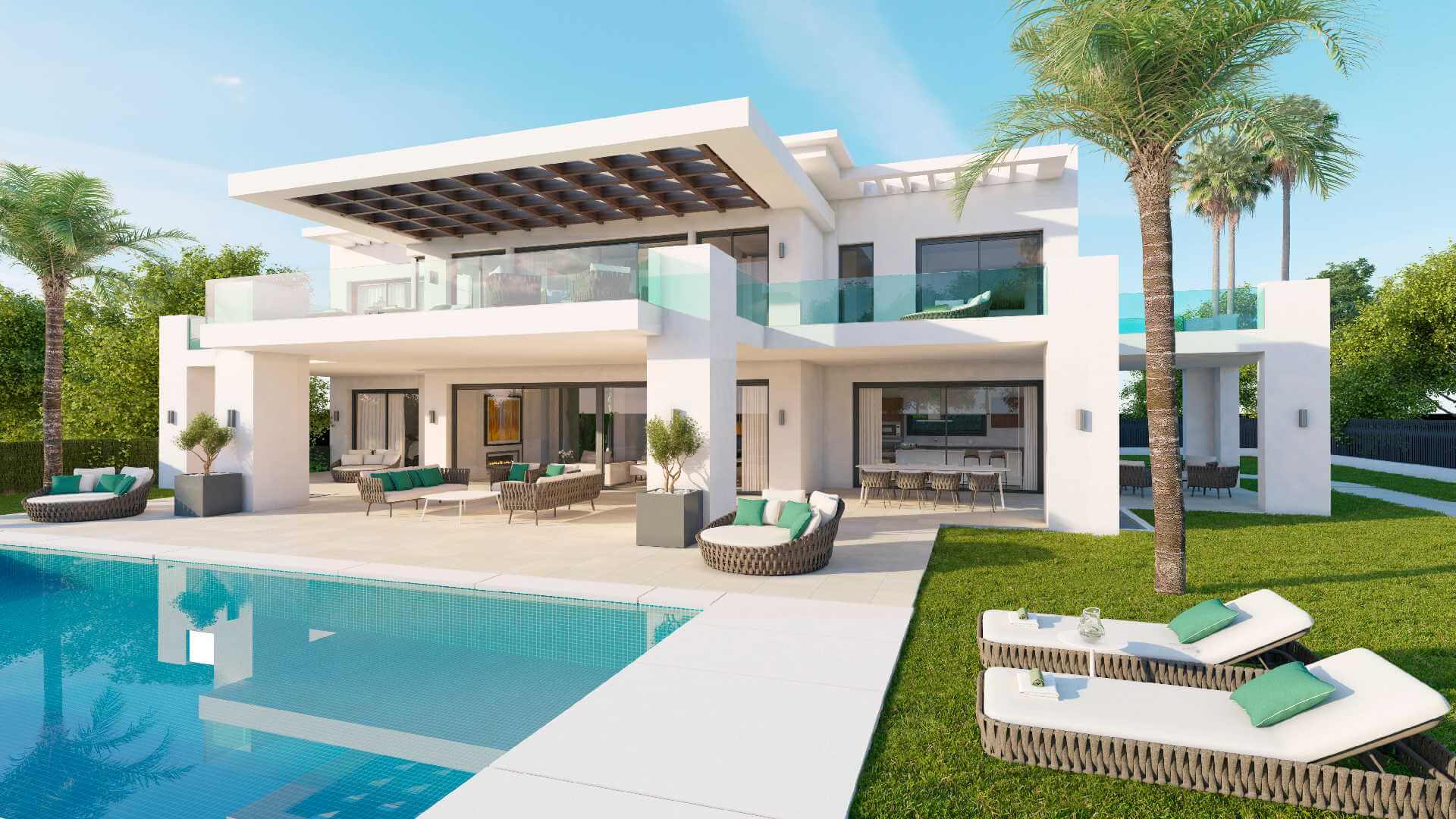 A villa is an Italian touch to a chateau.
25. Manor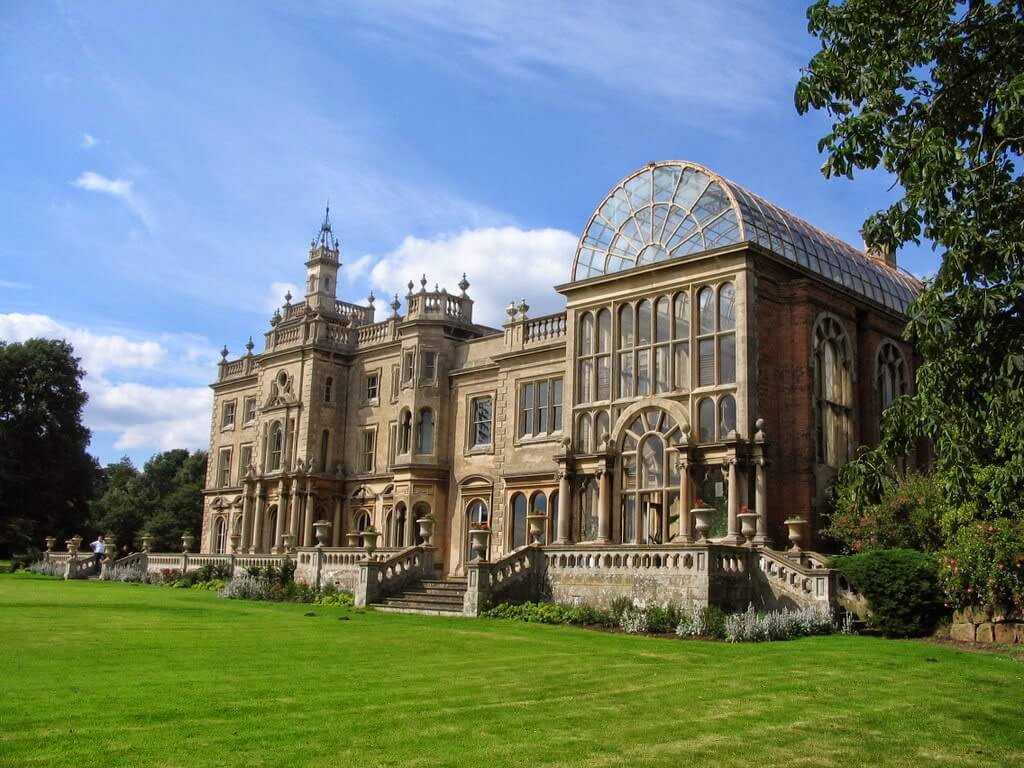 An English touch to the chateau results in a manor.
26. Fort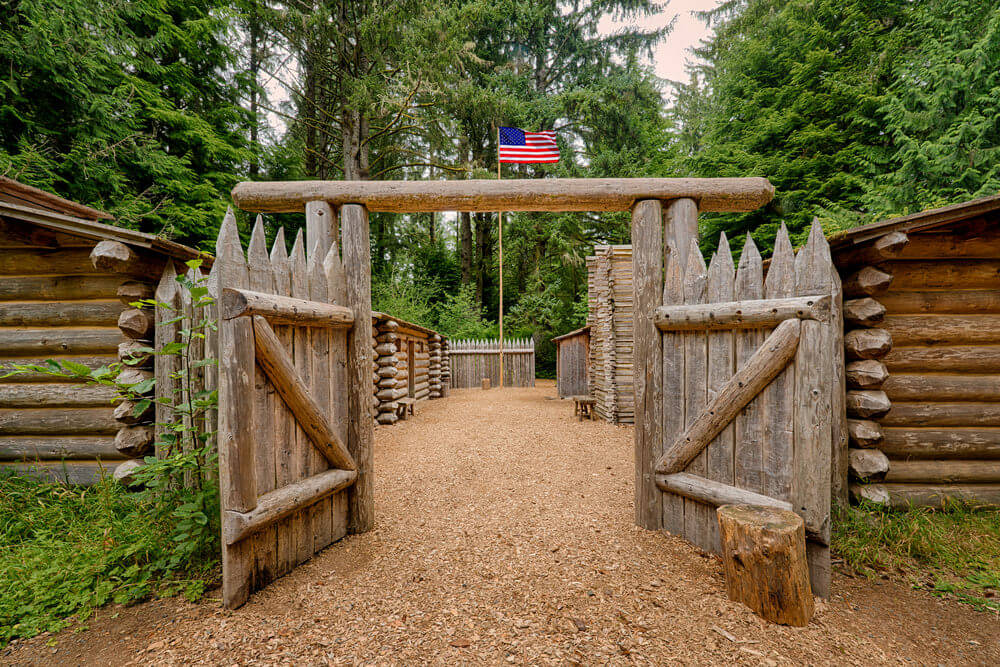 Forts refer to military structures that are designed to house the military people and can also offer the function of defense.
27. Underground House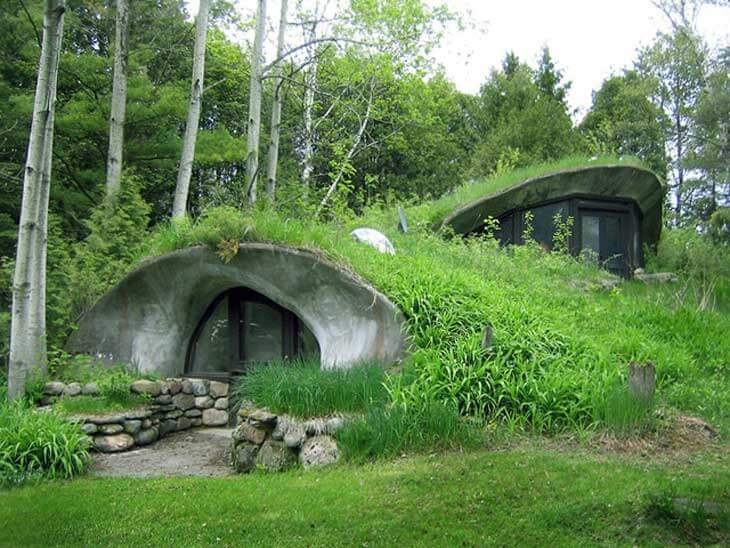 Bunkers usually refer to some sort of protective shelters that people use in times of trouble. However, some people prefer living in underground houses all the time.
28. Cave House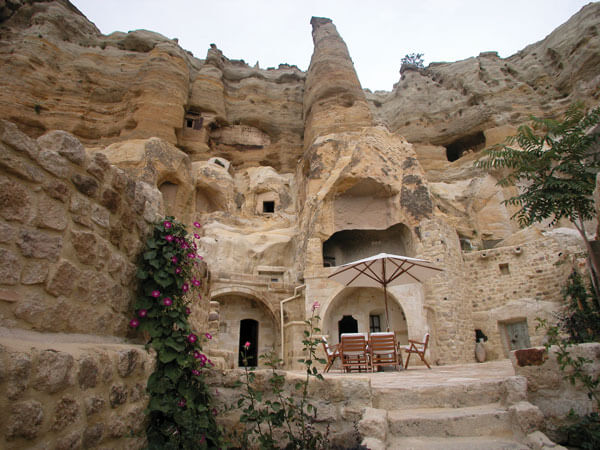 Caves were traditional houses for people in history. Caves offered a convenient option for housing since you did not have to do much to build a structure. You had one presented to you by nature. While most caves were crude, some cultures also used the caves to make beautiful homes and create impressive cities.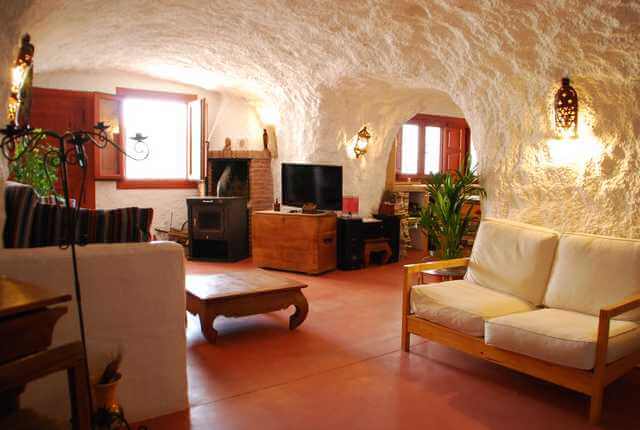 Container Home
This is perhaps a recent development in the field of construction and designing of houses wherein existing containers are used as the main structure of a house. One container is used for the creation of a small house while multiple containers are needed for larger houses. These containers can be configured in different ways. You will find companies that offer expertise in the area as they are specialized in the creation and designing of the container homes.
Dome/Round Houses
While not being particularly popular, geodesic dome homes and roundhouses are certainly a unique house type that you will come across. Indeed round structures have been a part of many cultures since a long time if you take a look at yurts, fortress towers, huts and tipis.
Types of Houses by Construction Method
One way to classify houses is via the construction method. In the current times, there are different ways via which a home can be built. Let us take a look at some of the methods.
1. Site-built home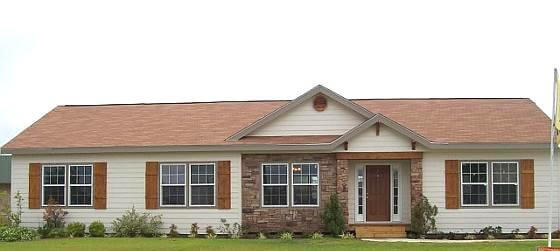 As the name implies, these houses are built on the site. Majority of the houses are constructed in this manner.
2. Prefab home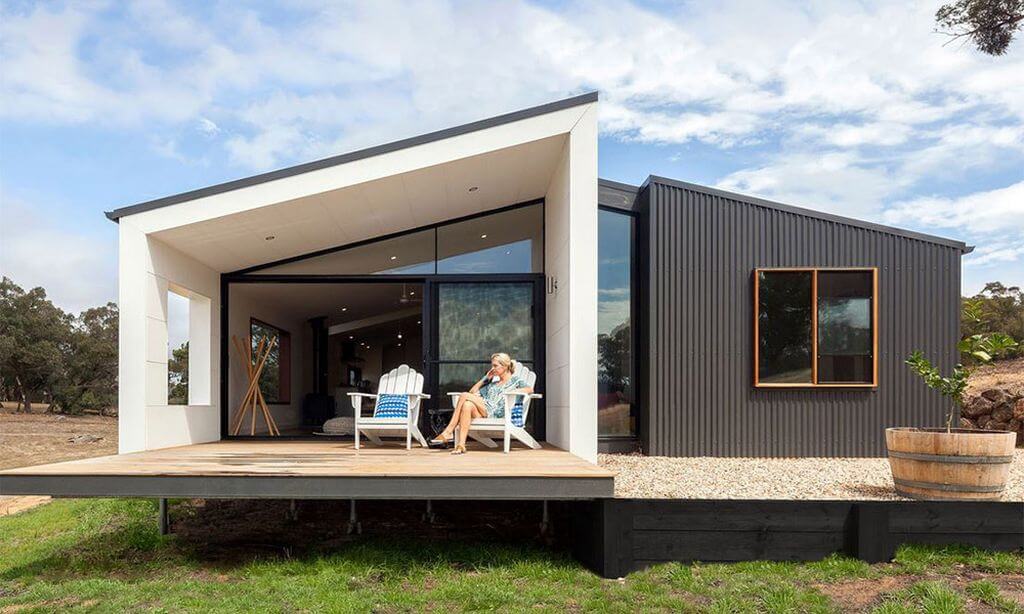 Prefab home is generally used to refer to those homes that are built in factories. Such homes are made in pieces wherein the pieces are then shipped to on-site for assembling. In some instances, the interior and exterior are fully finished while in other cases, a bit of finishing is required on-site.
3. Modular home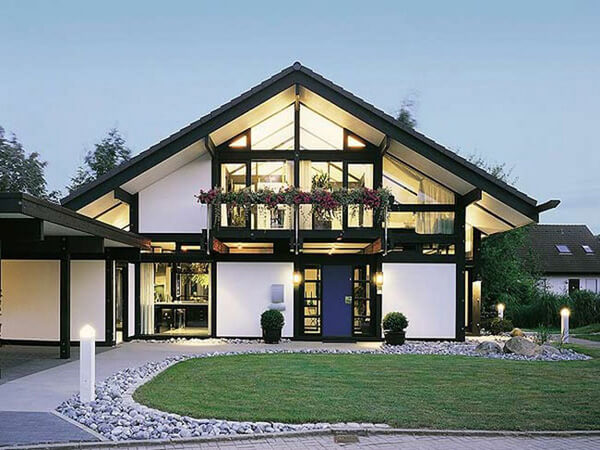 Modular homes are a subtype of prefab homes that are built in factories. Such homes are made from a series of pods or modules wherein all of them are then locked together on-site to form the house.
4. Manufactured home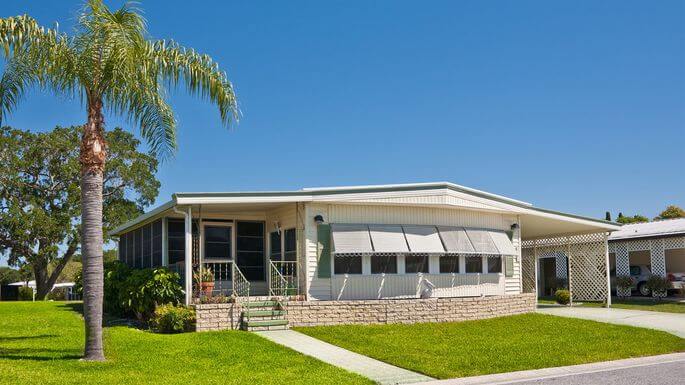 These homes are built off-site as well. They are made on a steel frame in the factory and are then transported in sections or as a whole to the site. While they bear quite a bit of similarity to mobile homes, their outlook is more of a real home compared to mobile homes.
5. Panel home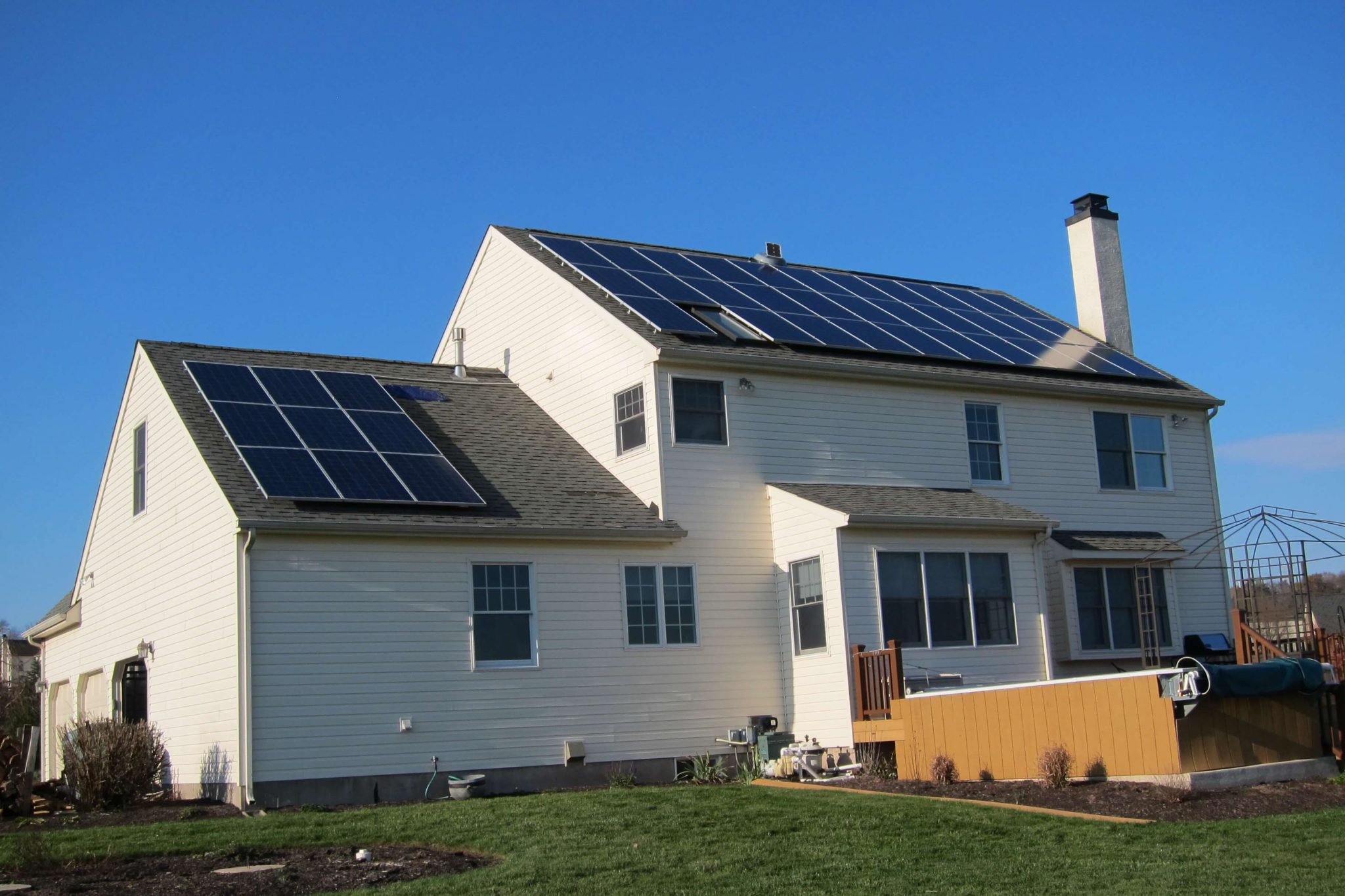 These refer to homes that are made from panels. The construction of panels is off-site, and their assembling is done on-site.