Pictures reflect your moments and emotions. If you want to display more in just one frame, look no further than a photo collage. I have assembled some ingenious photo collage ideas to let your creativity soar.
Furthermore, photo collages are an affordable stunning decoration. They also can be lovely gifts for your partner, family, or friends. Whether you are a dorm dweller or newlywed, it is time to create a cozy place using your photos.
1. Wall Photo Collage Without Frames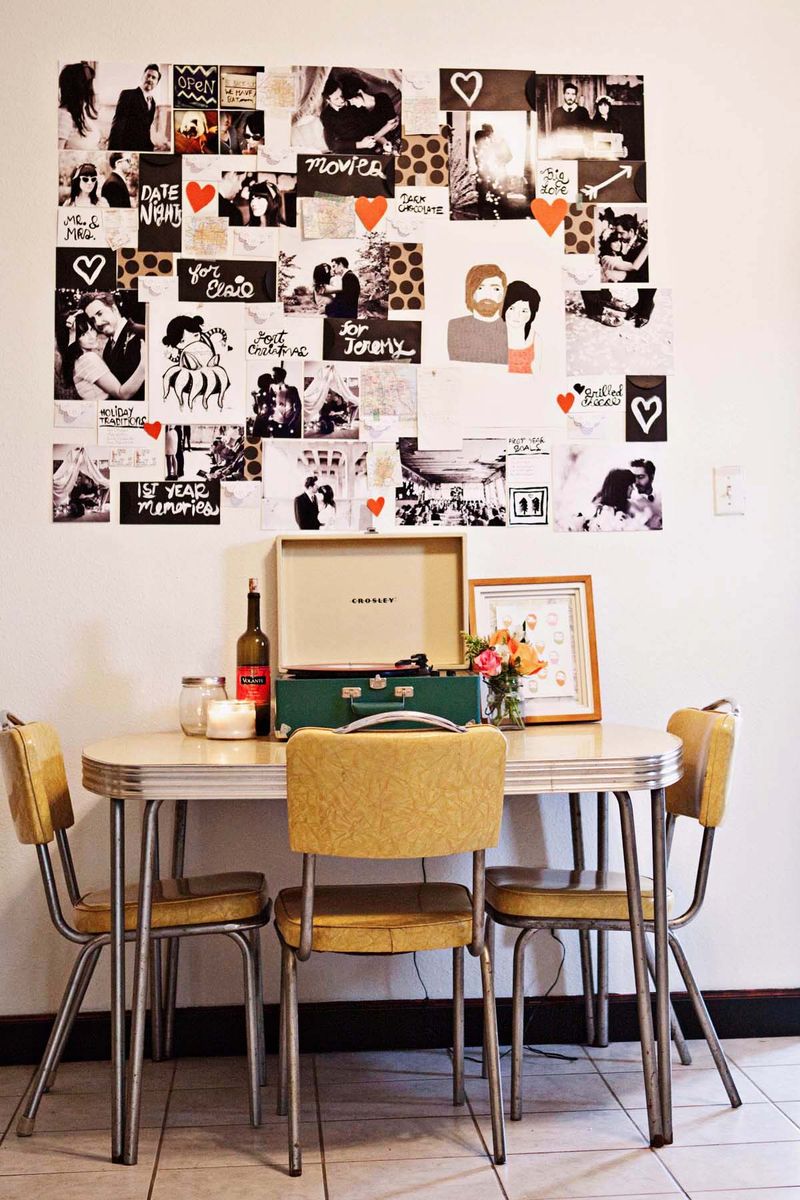 You and your spouse just bought a house together. It would be nice if you display pictures on the kitchen wall. Just stack them close together.
This frameless photo collage definitely brings your sweet memories back. In addition, it will steal the spotlight.
2. Jar Wreath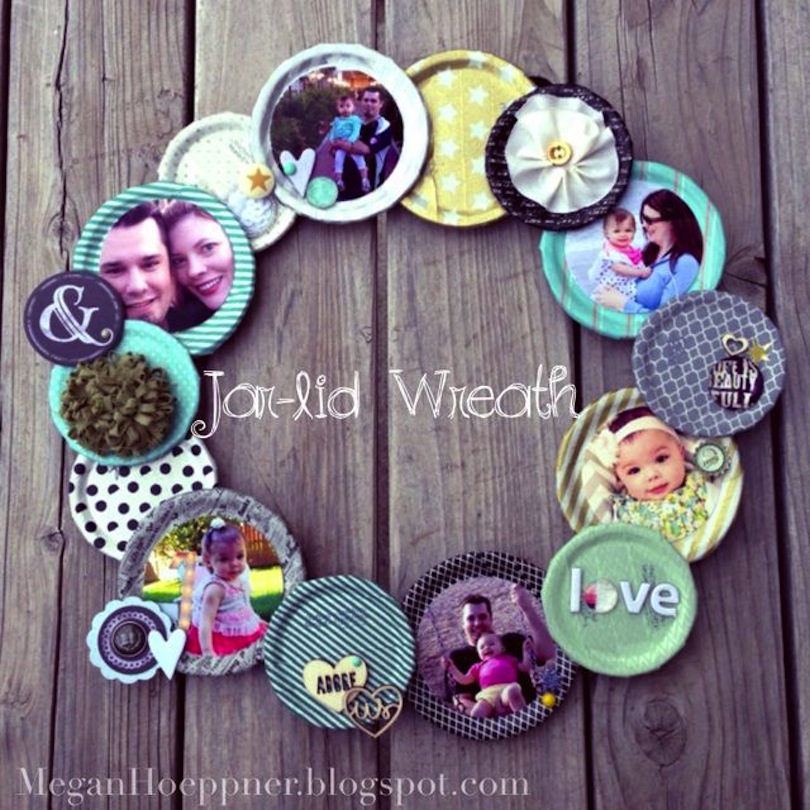 Do not let your old mason jar lids go to waste! You can transform them into a pretty photo wreath. The project is fun and inexpensive at once.
First, you must crop your family photos into a circle shape. After that, print the images and stick them on the jar lids. Lastly, glue them together and decorate your photo collage.
3. Extraordinary Hanger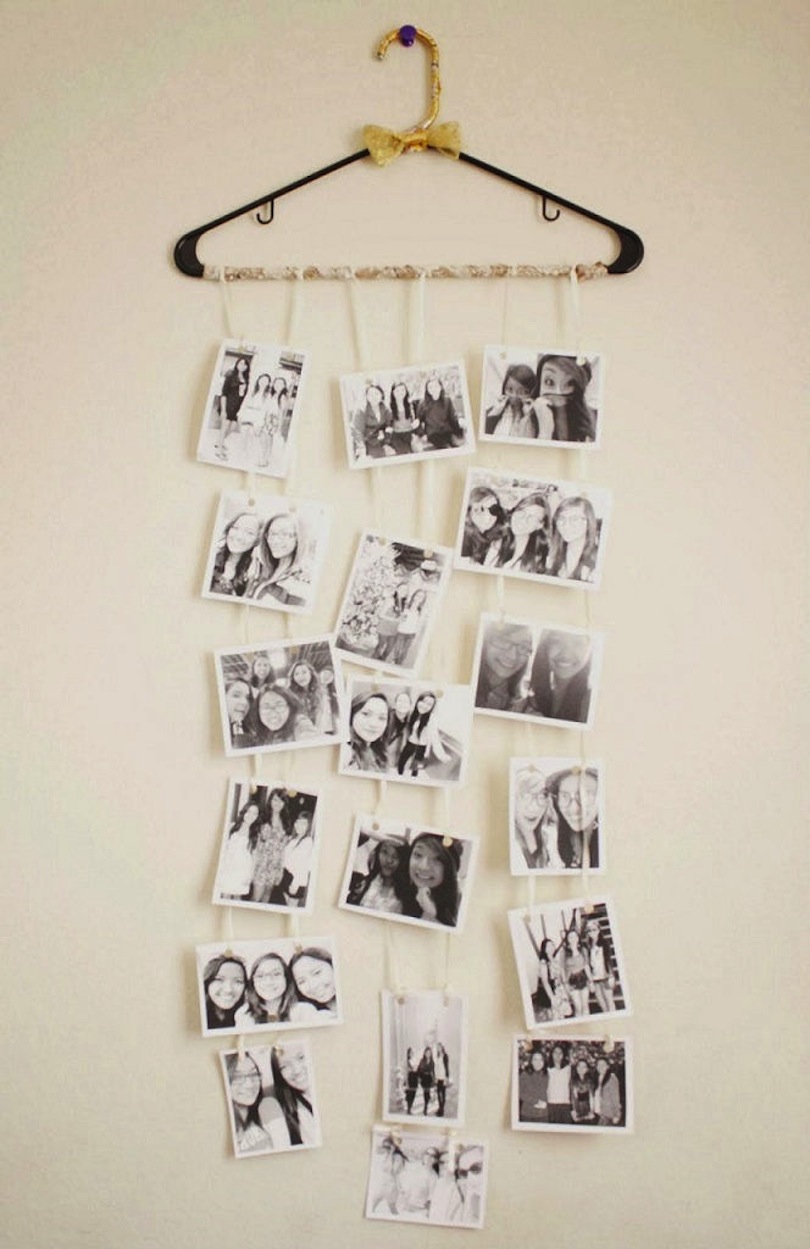 Are you searching for unique photo collage ideas? Try this one. You need to prepare your retro prints first. Then, hang them from an unused old hanger with strings.
This photo collage is not just cool and inexpensive, but also easy to do. It would be a great addition to your bedroom too.
4. Lamp Shade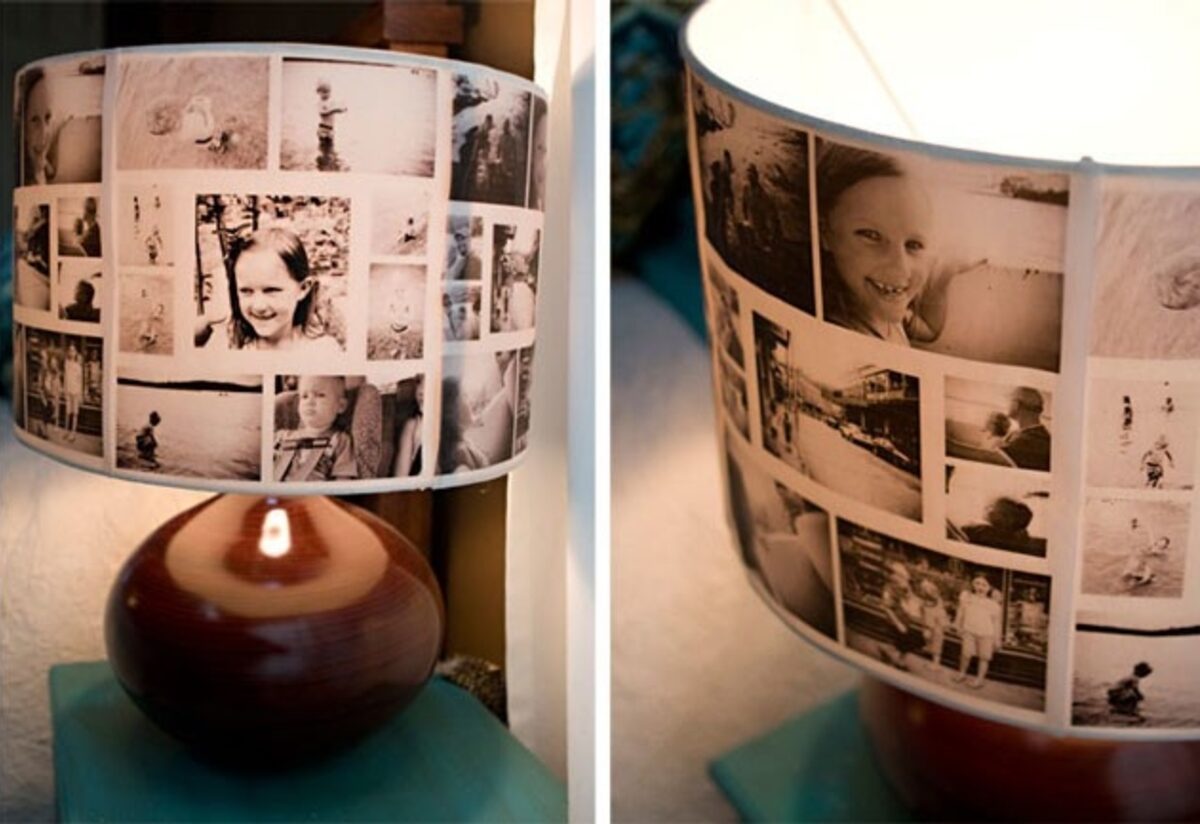 If you do not like a plain lampshade, why do not create one out of your treasured family photos? It looks super chic for sure.
When you miss your home and beloved ones, just turn on the lamp. In seconds, it adds an extra comforting glow to your room.
5. Entirely Strung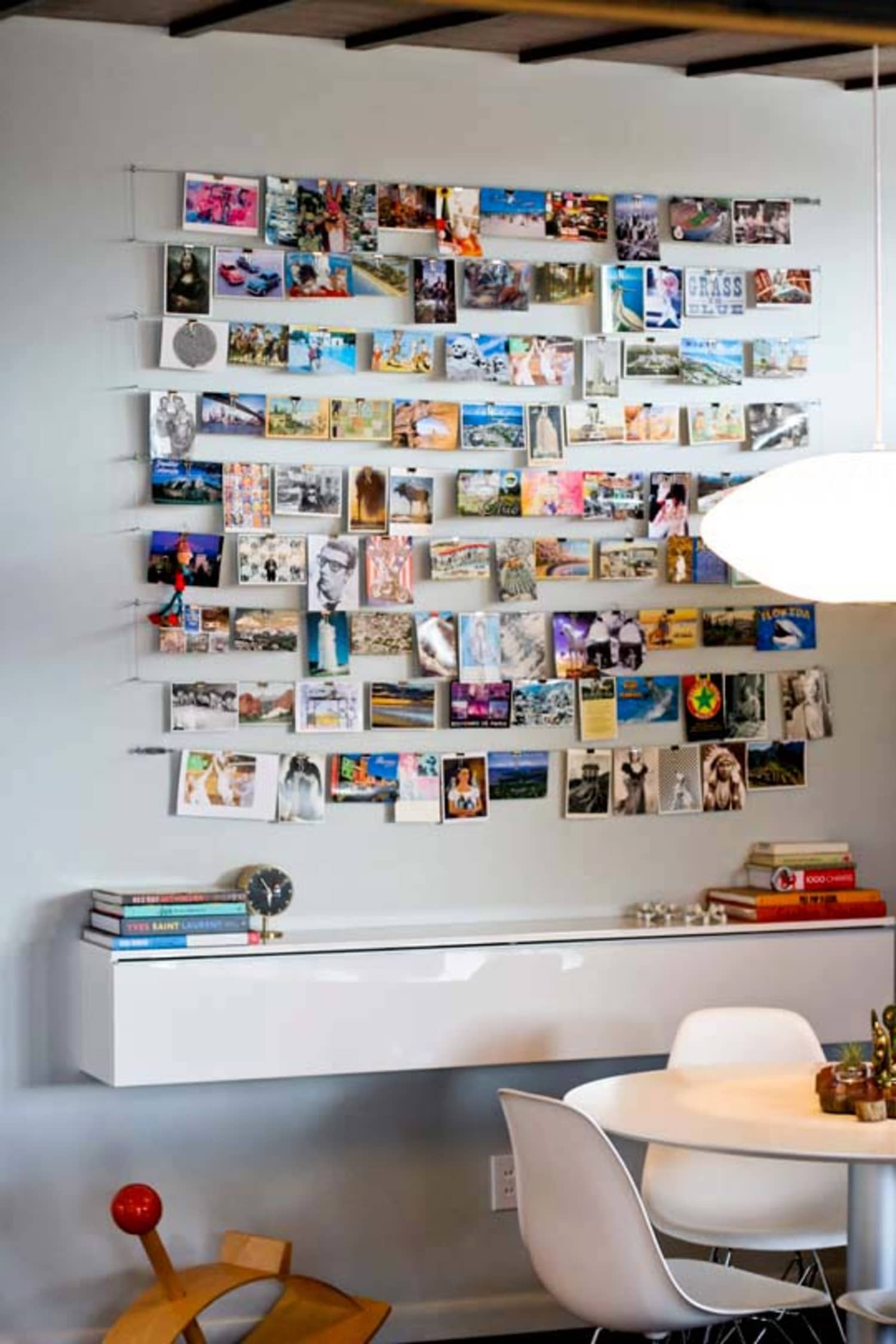 We swoon over this outstanding banner photo collage. It creates a visual interest and brings pops of color to the space.
To make the collage, you must hammer nails on the wall. After that, wrap the strings around and suspend your prints using binder clips.
6. Wall Heart Collage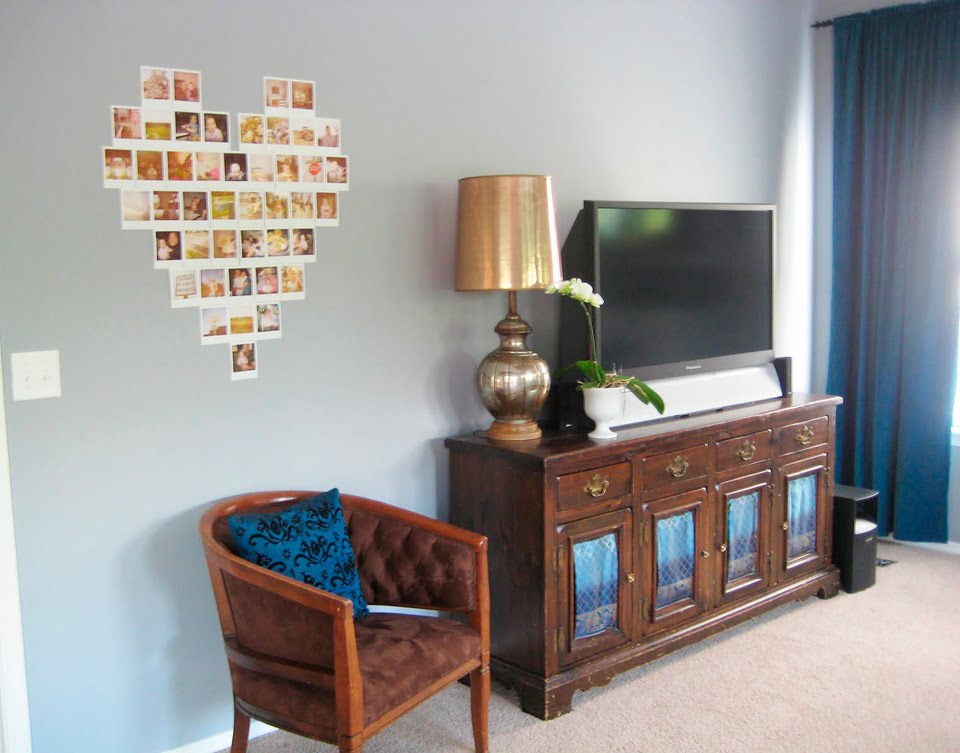 DIY photo collage ideas are brilliant. This sweet wall heart is one of them. It includes some square prints.
Be sure to display a heart-shaped collage against the wall in your favorite spot. That way, it will always remind you of your loved ones.
7. Photo Collage Star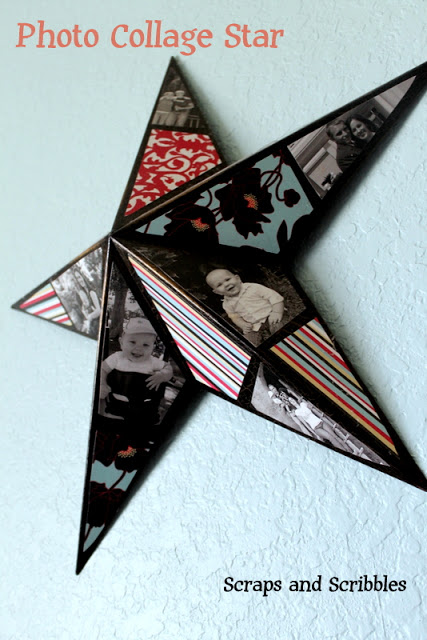 This star-shaped collage is such a new way to display family photos. You can also decorate it with colorful patterns.
Moreover, it serves as a nice room decoration. Just hang it on your wall or rest it on a fireplace mantel.
8. Delightful Driftwood
Find two pieces of driftwood and whitewash them. Once done, tie strings to them. Lastly, display your favorite photo, image, and quote using clothespins.
This photo collage is funky, and it lends your space a casual appearance. It also highlights your special someone.
9. Embroidery Hoops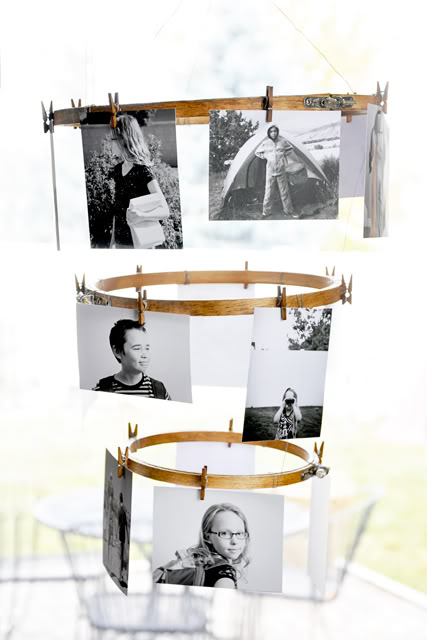 Do you have embroidery hoops in different sizes? Convert them into a retro photo chandelier.
Just secure one hoop to another with strings. Then, hang your black and white photos using wooden clips.
10. Foam Photo Frame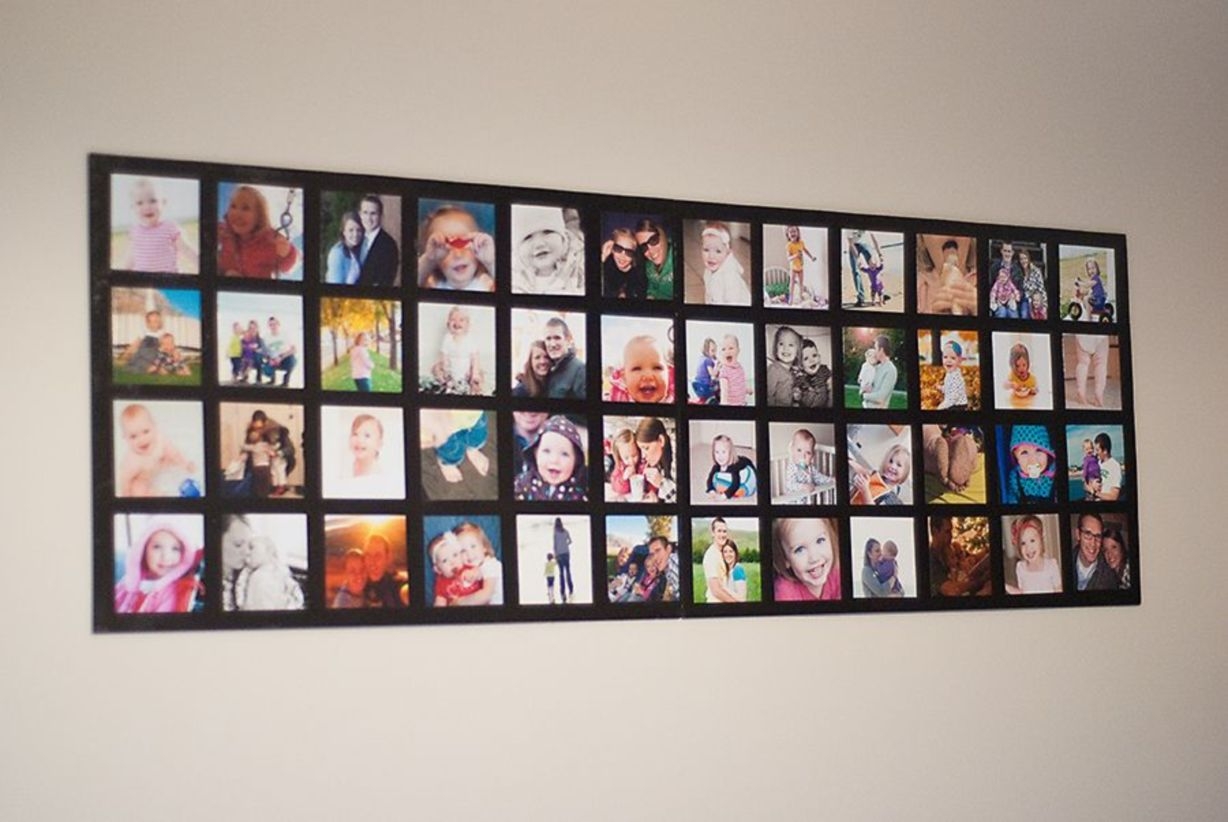 Need unusual photo collage ideas? Turn white rectangle foam into your photo board. Stick your family photos on it. After that, use black tape to frame them.
You can hang it on the dining room wall. We promise your space looks chic and gorgeous.
11. A Fabulous Tablerunner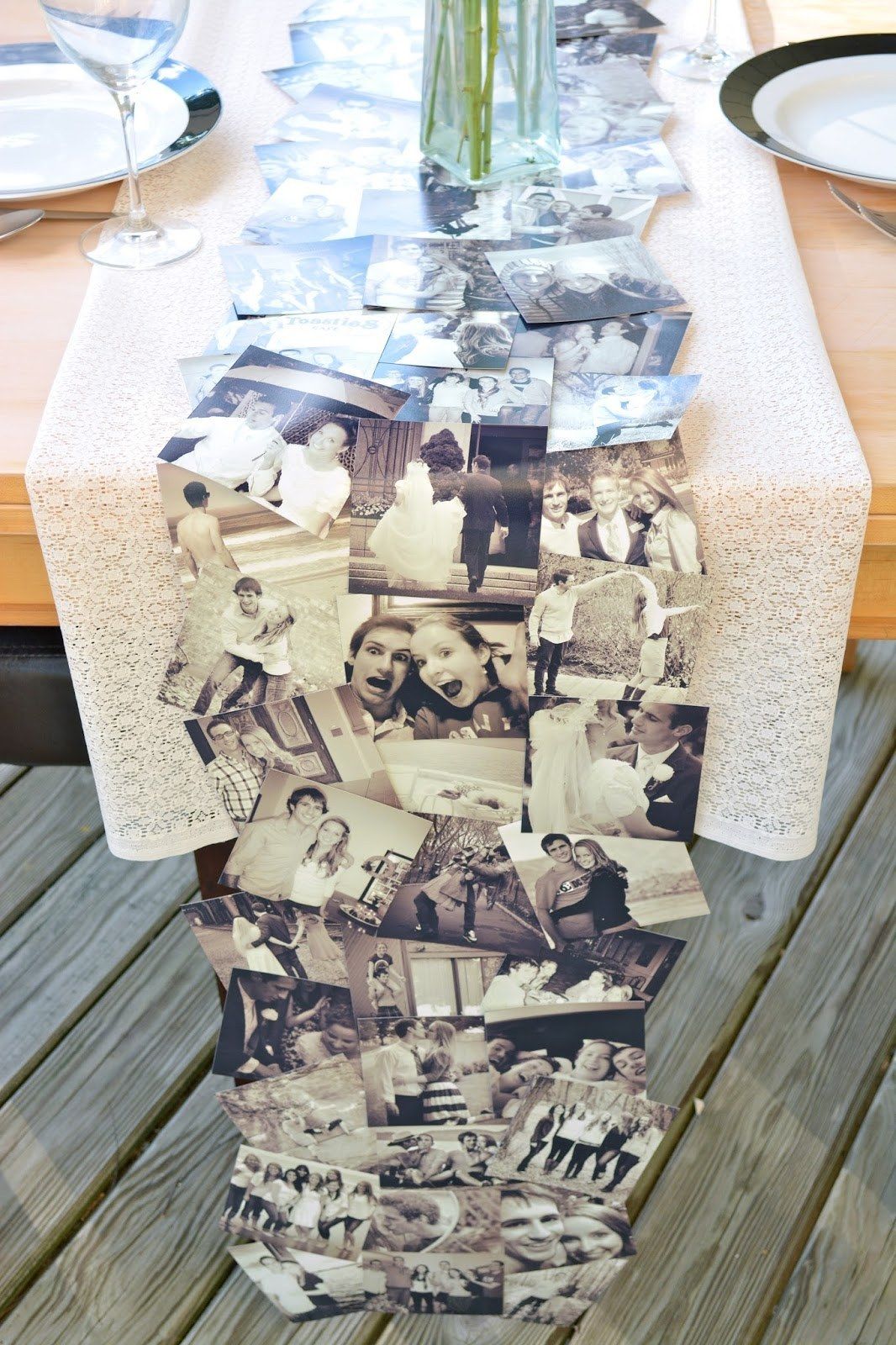 For you who are going to host a party, give this photo collage idea a chance. Assemble your monochrome prints manually using glue. Then, top your lace table runner with them.
When your guests see your photo table runner, they will admire it. It is charming and budget-friendly. What else could you want?
12. Mismatched Photo Frames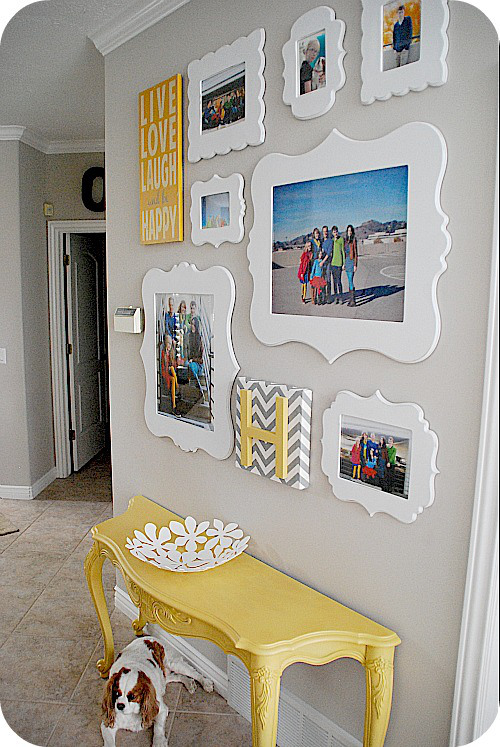 This photo collage is so artistic, thanks to funky frames. It also injects character and a youthful ambience into the room.
There is chevron board and quote hung on the wall too. Meanwhile, pale gray background lets photos and other decorative units steal the show.
13. Wood Pallet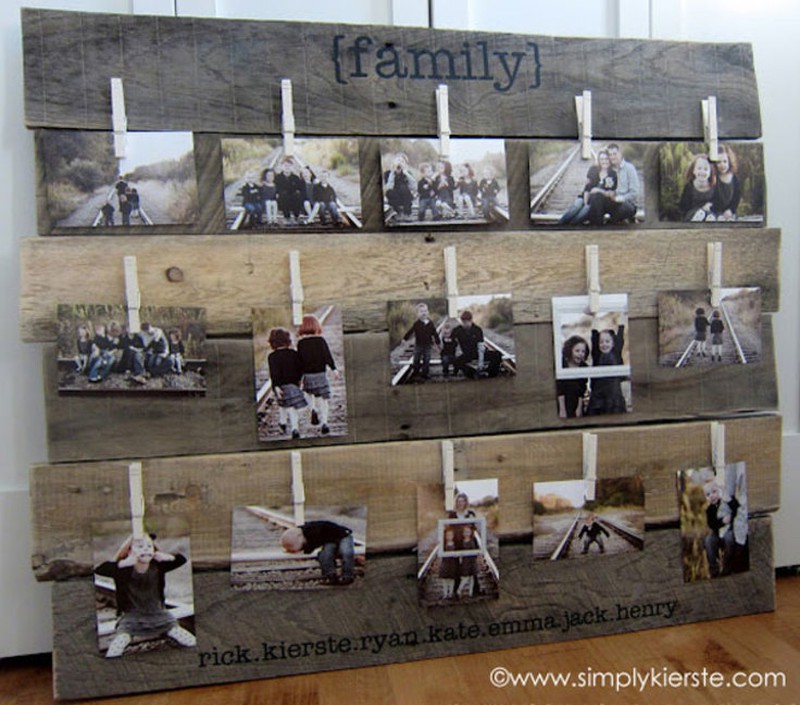 Collect pallets of wood and turn them into a terrific picture display. Be sure you attach wooden clothespins to them first using glue. By doing so, you can clip your family photos on.
Do not forget to include the letters of relatives on your photo collage. At the bottom of wood pallet, you could add the names of your family members.
14. Chalkboard Memory Board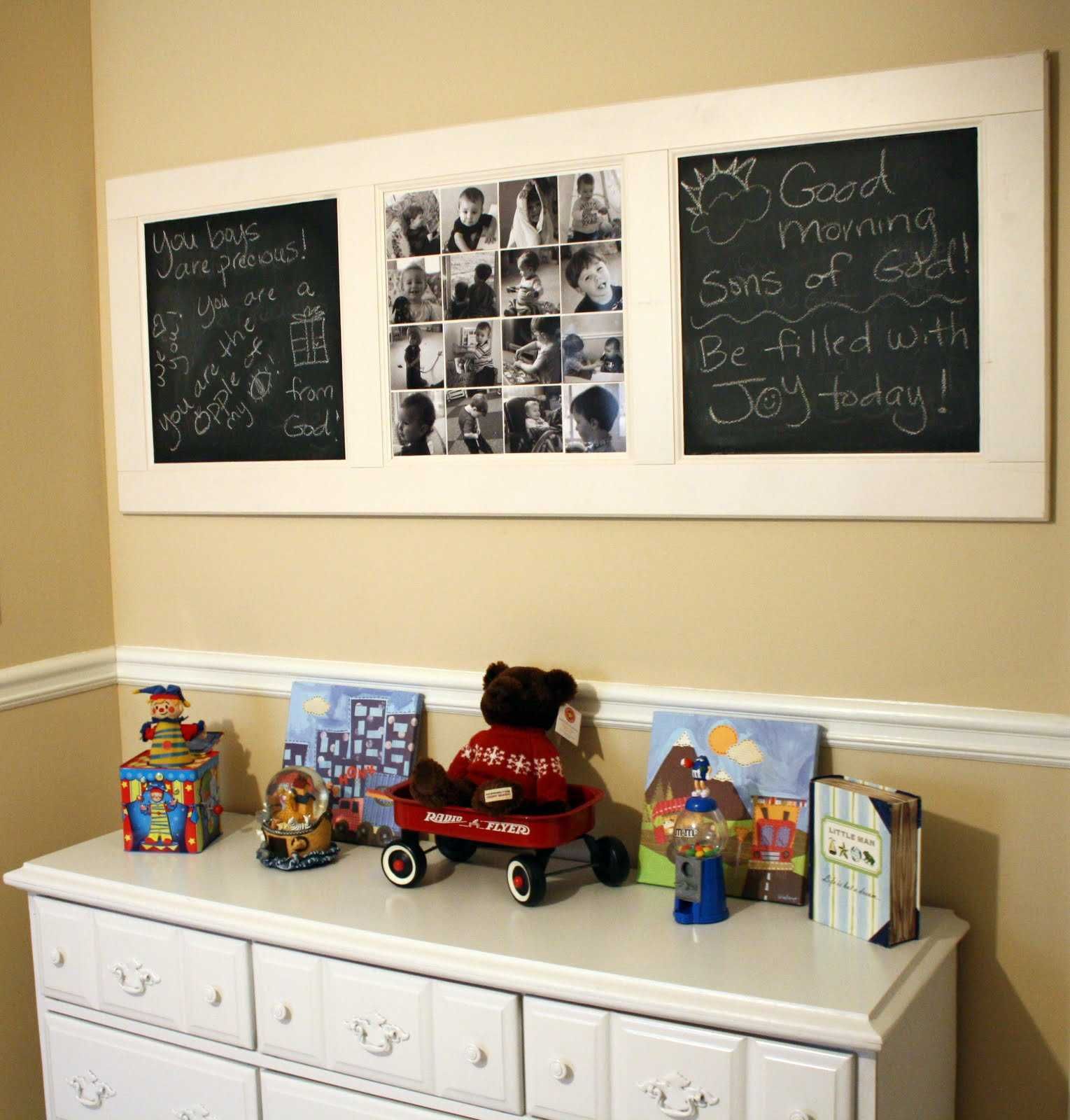 Are you looking for low-cost photo collage ideas? Apply this idea. It is both functional and stunning. It can be used as a decoration for playroom or foyer.
The frame itself is an upcycled sliding barn door. Since it features two small chalkboards, you are able to write anything on them.
15. Backless Photo Frame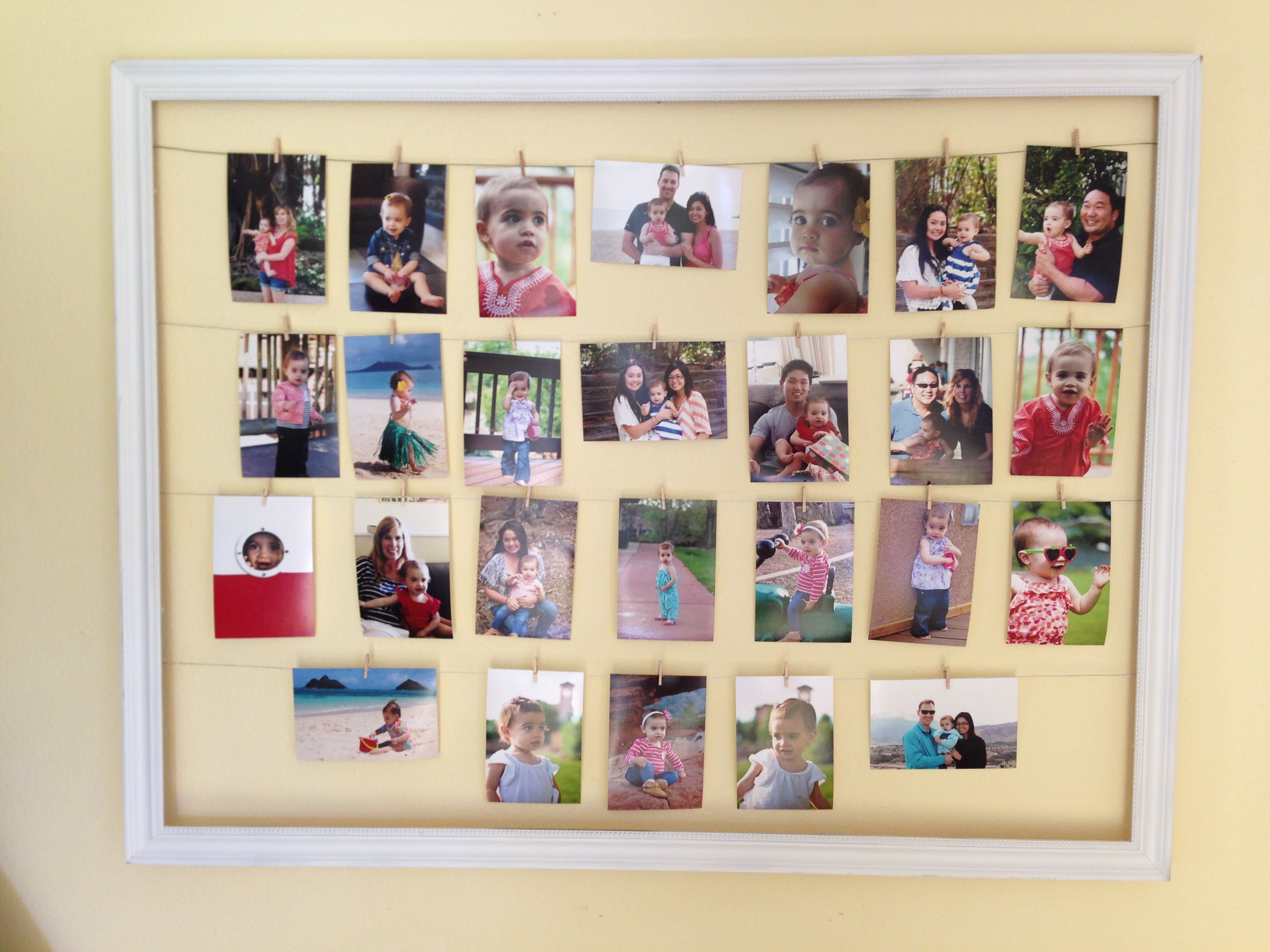 Unlike previous photo collage ideas, this picture display has no back. The wall works as the background for it.
To create a backless collage, you need bare frame, clothespins, and wire. You must hammer nails on the framework. Then, put the wire around and use mini pins to hang them.
16. Photo Collage Ideas for Wall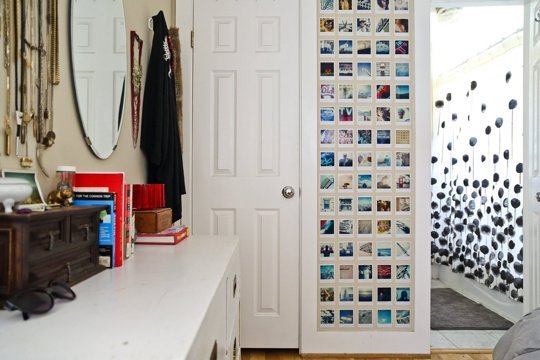 If you have a great number of Polaroid prints, make this photo collage at home. It will send out youthful spirits throughout the space.
All you have to do is stack your photos together on the wall. They will form a rectangle photo collage. You can place it in your kitchen, bedroom, or mudroom.
17.  Collage Canvas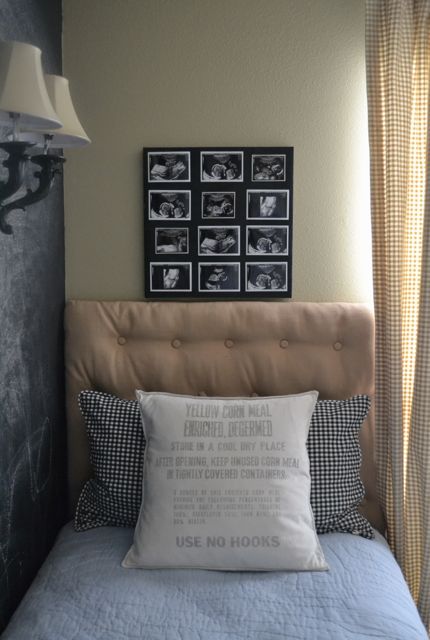 We know that it is hard to choose just one photo. That is why you should display more pictures on your canvas.
First, paint the canvas black. Once done, you must glue your ultrasound photos on. Lastly, mount the canvas photo collage on the bedroom wall.
18. Window Photo Display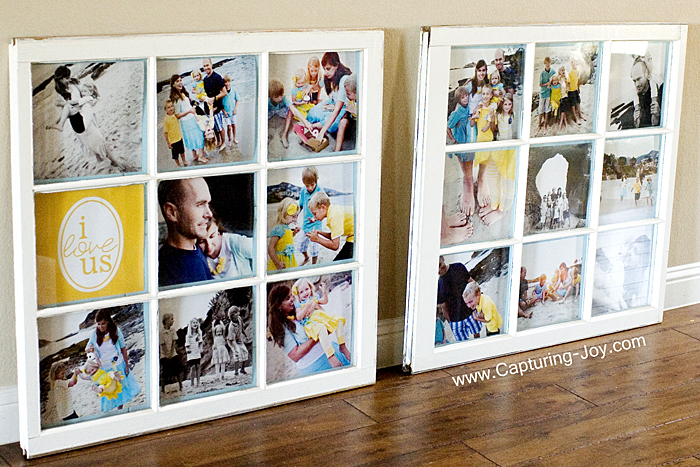 Here is one of creative uses for unused window frames. Before you add square family photos to the grids, apply a few coats of white paint on them.
Moreover, you can lean the shabby-chic collage frames against the wall or put them up. Either way, they will grab the attention.
19. Hanging Photo Collage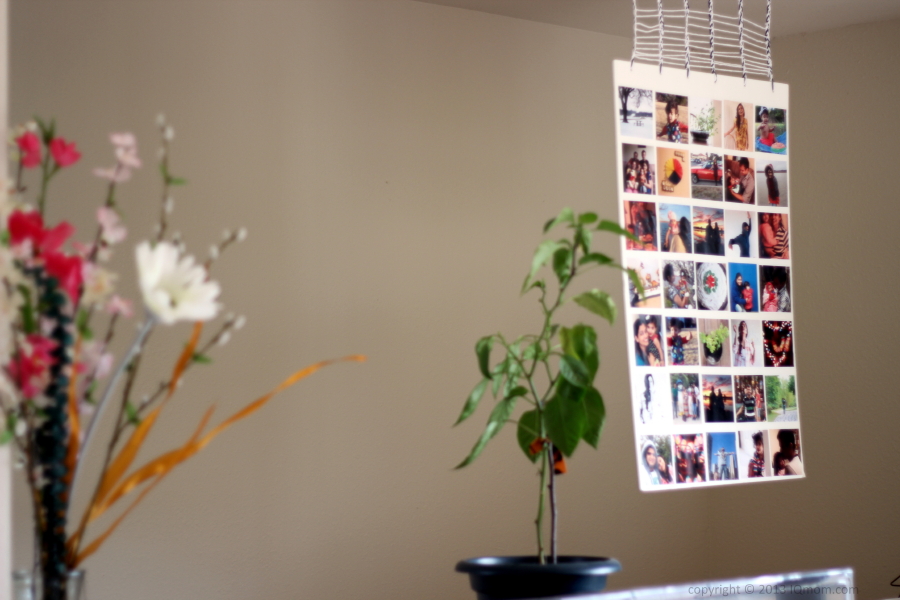 Instagram is your virtual photo storage. If you want to enjoy the pictures in a non-virtual way, create this hanging display.
Print your favorite photos online as a rectangle poster. After that, suspend your photo collage poster from the ceiling.
20. Beeswax Collage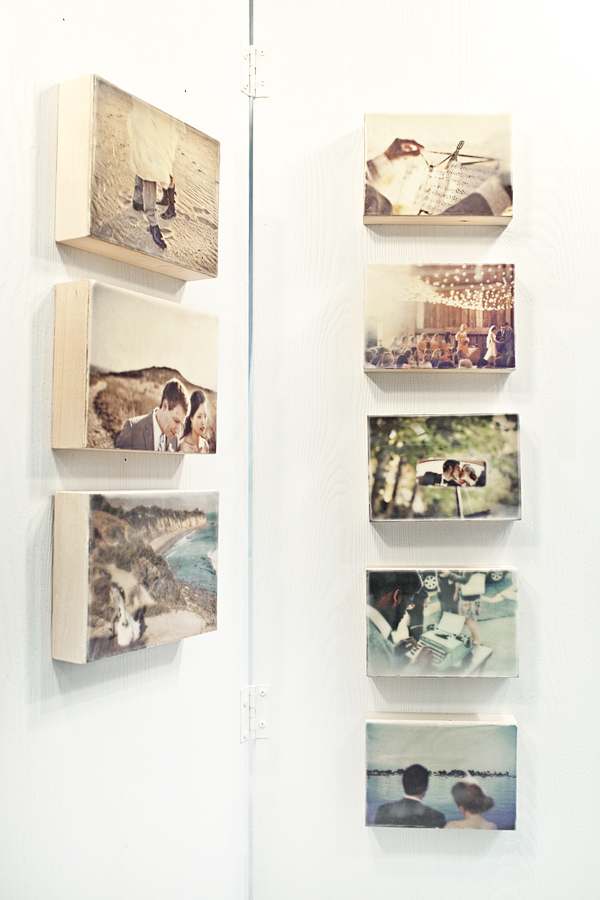 When it comes to DIY photo collage ideas, you should think outside of the box. For instance, make your own photograph display using natural beeswax and printed tissue paper.
21. Coffee Table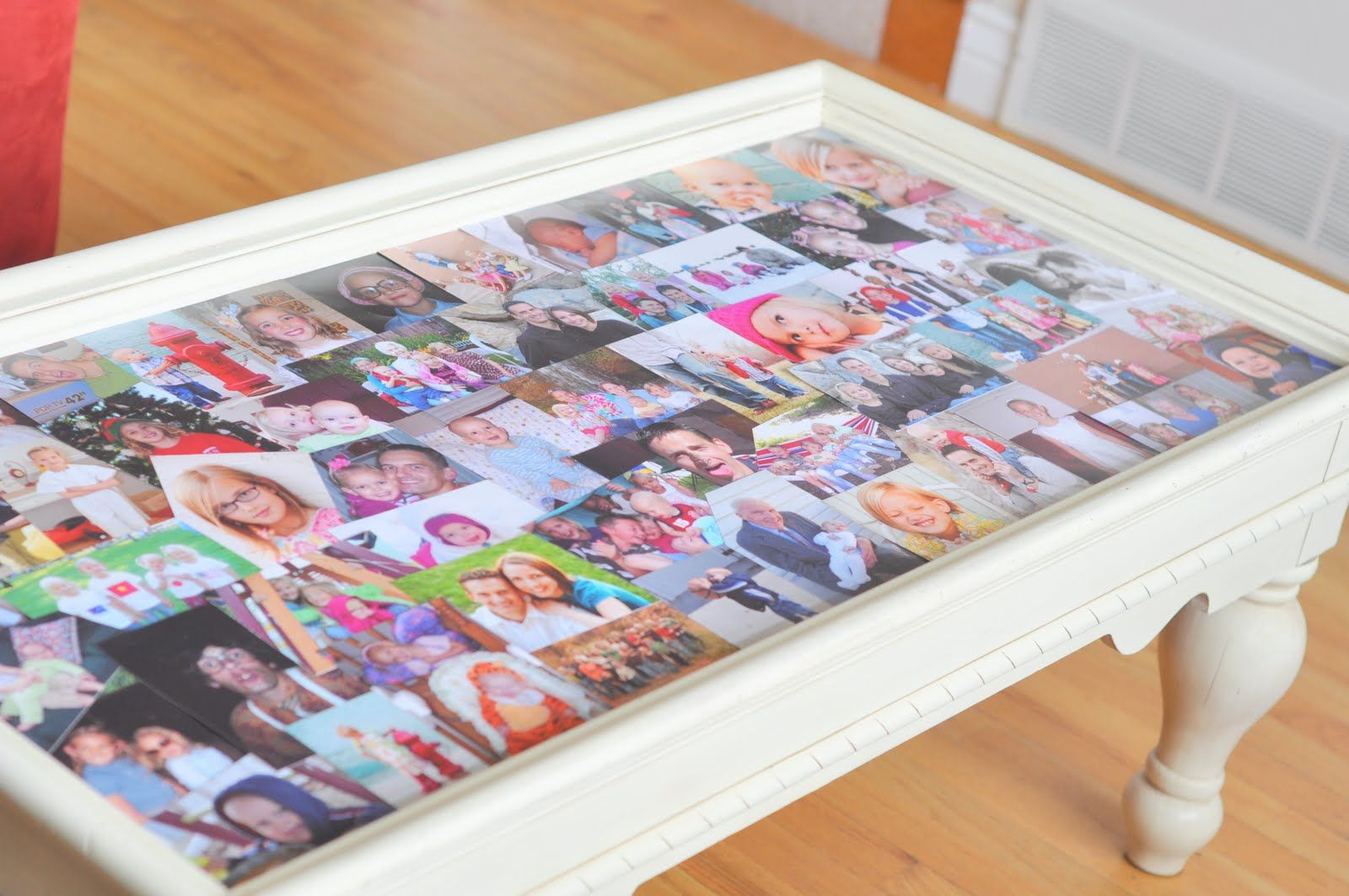 The thing that we love about photo collage ideas is they allow our imagination to run wild. Here, the photo collage was inserted inside a coffee table.
Since the photos come in different sizes, they develop an edgy look. Whenever you sip your morning coffee, see that collage to feel the warm vibe.
22. Vintage Door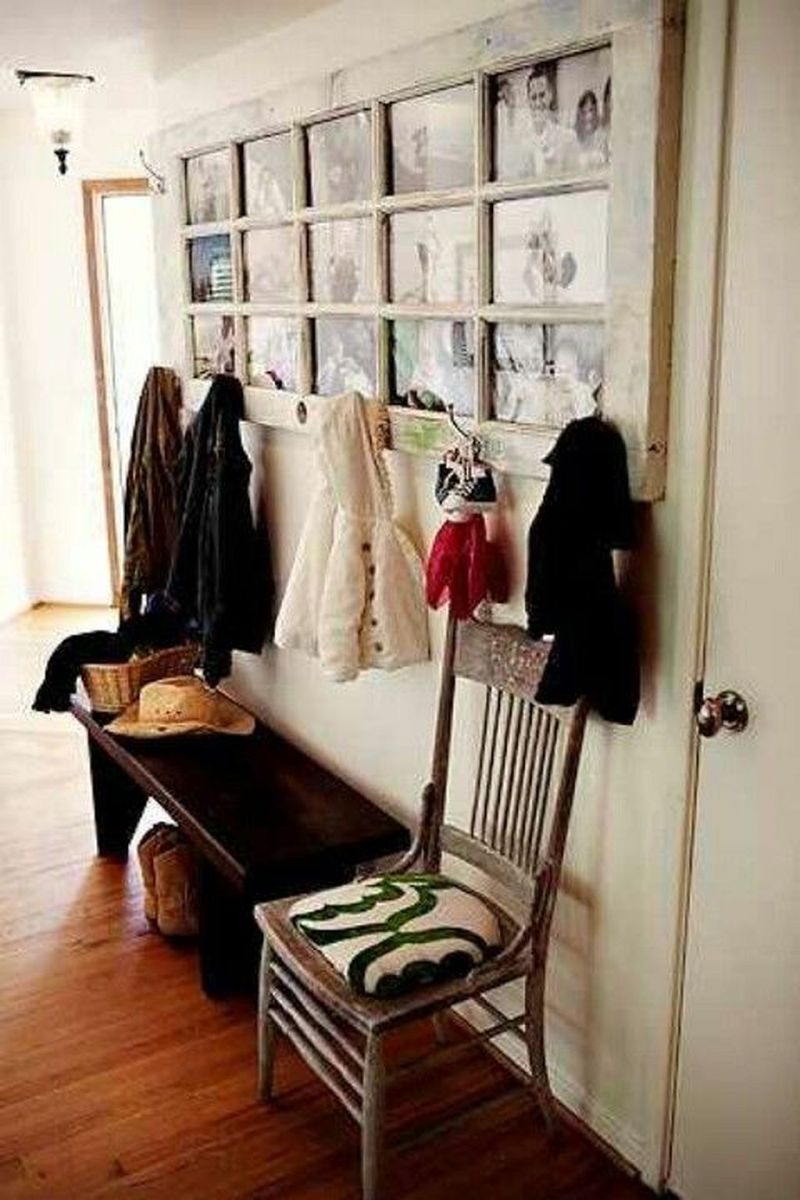 There is an old door in your house. Make great use of it by creating a photo collage. Be sure you stick retro prints on the grids. They help emphasize the vintage style.
Furthermore, add hooks to the lower part of your collage door. They can be used to hold your jackets and shawls.
23. Geometric Collage Art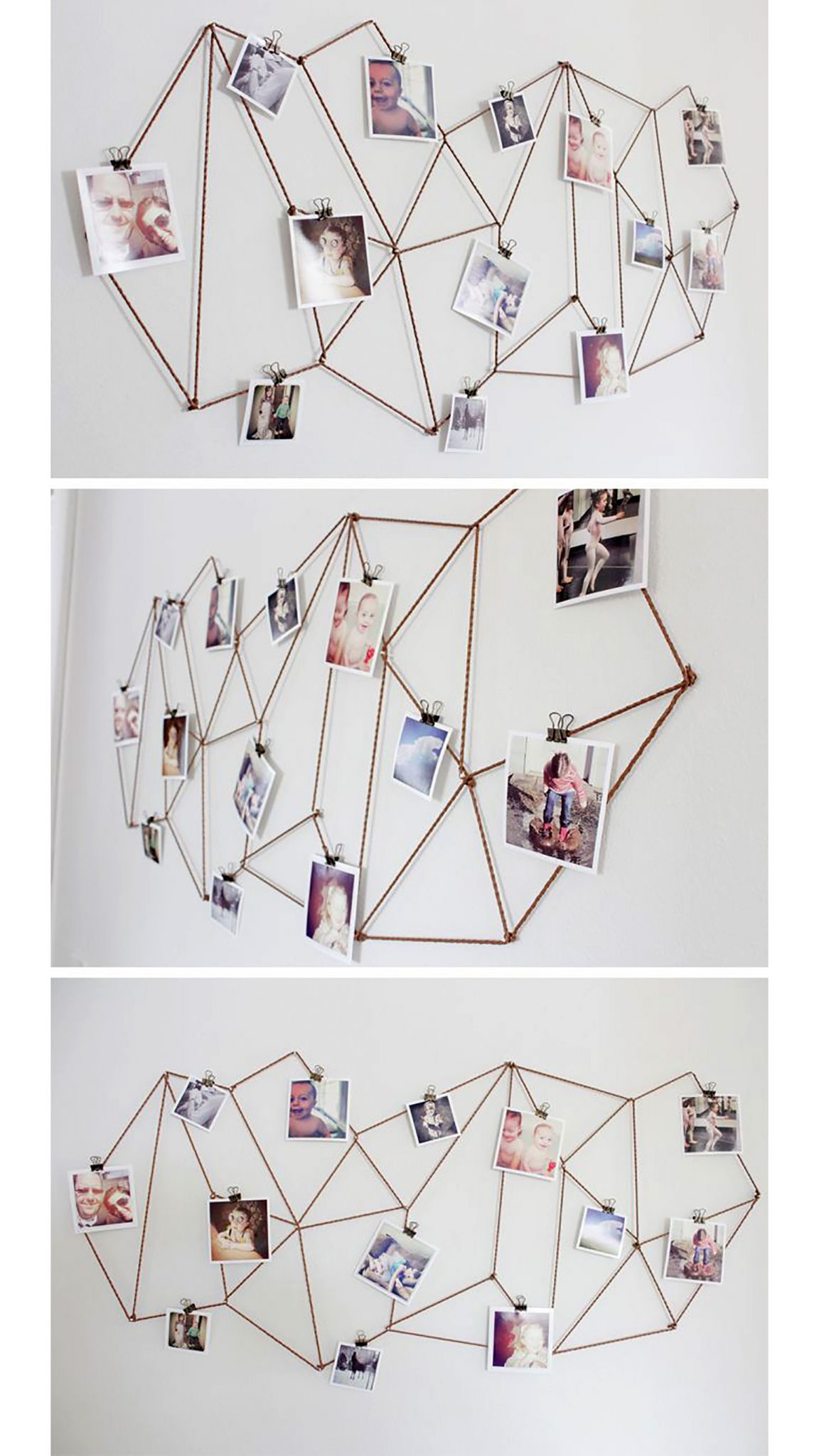 Do you drool over this photo display? Construct your very own collage using prints, ropes, binder clips, and nails. Present it in geometric patterns. It certainly looks striking against your white wall.
24. Polaroid Banner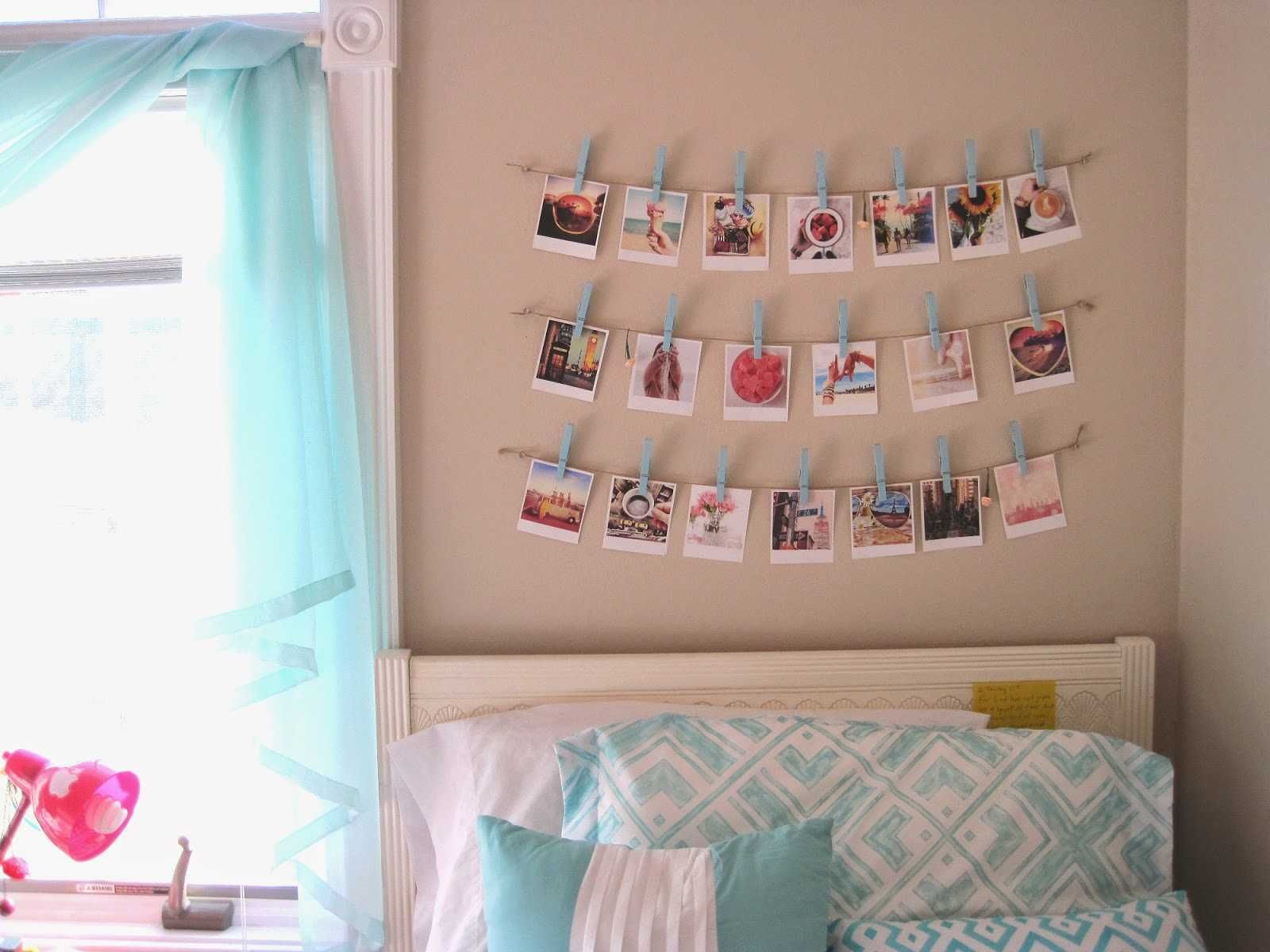 As you see, three strings hold Polaroid prints with the help of blue-painted clothespins. They make for a tasteful photo collage. It keeps the space over a headboard from feeling empty too.
25. Photo Collage Ideas for Gifts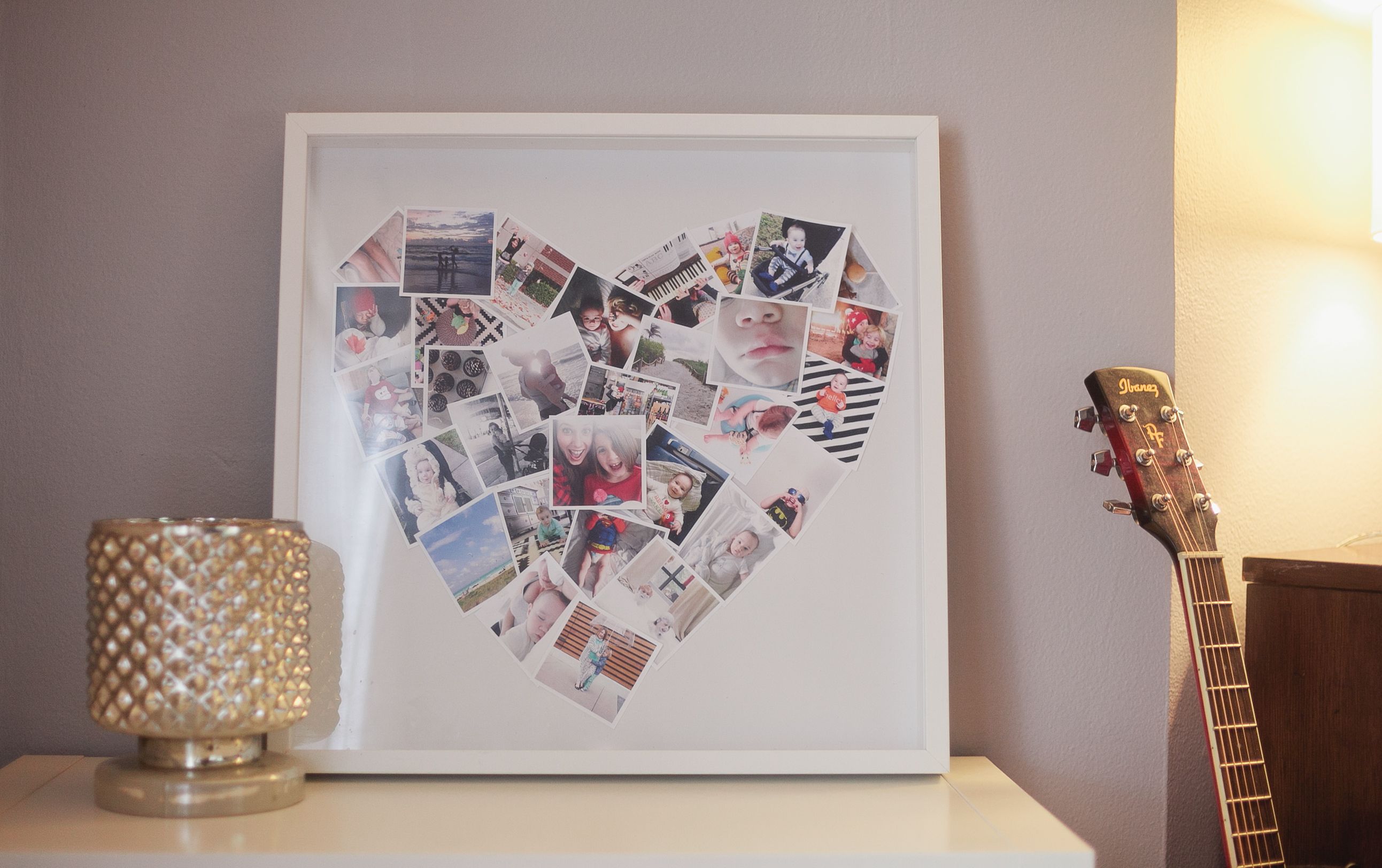 This photo collage has a heart shape. It would be a great homemade gift because of its artistic flair and adorable look. The white frame allows colorful prints to shine.
26. Personalized Pillow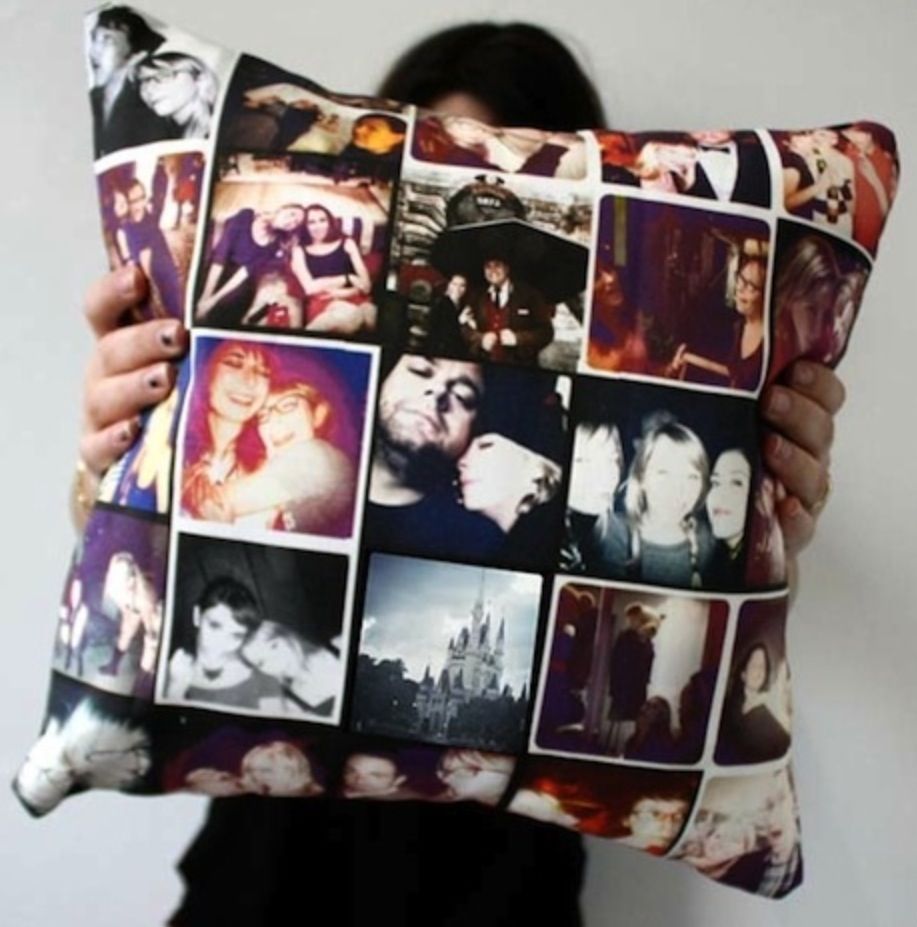 Create your photo collage into a show-stopping pillow. Not only does it give off a handmade feel, but also helps you get a restful night's sleep. However, it makes you miss the loved ones even more.
27. Monochrome Letters
Are you in search of photo collage ideas for birthday? Duplicate this idea. It features monochrome prints in various sizes and shapes to match with the large letters.
28. Wall Corner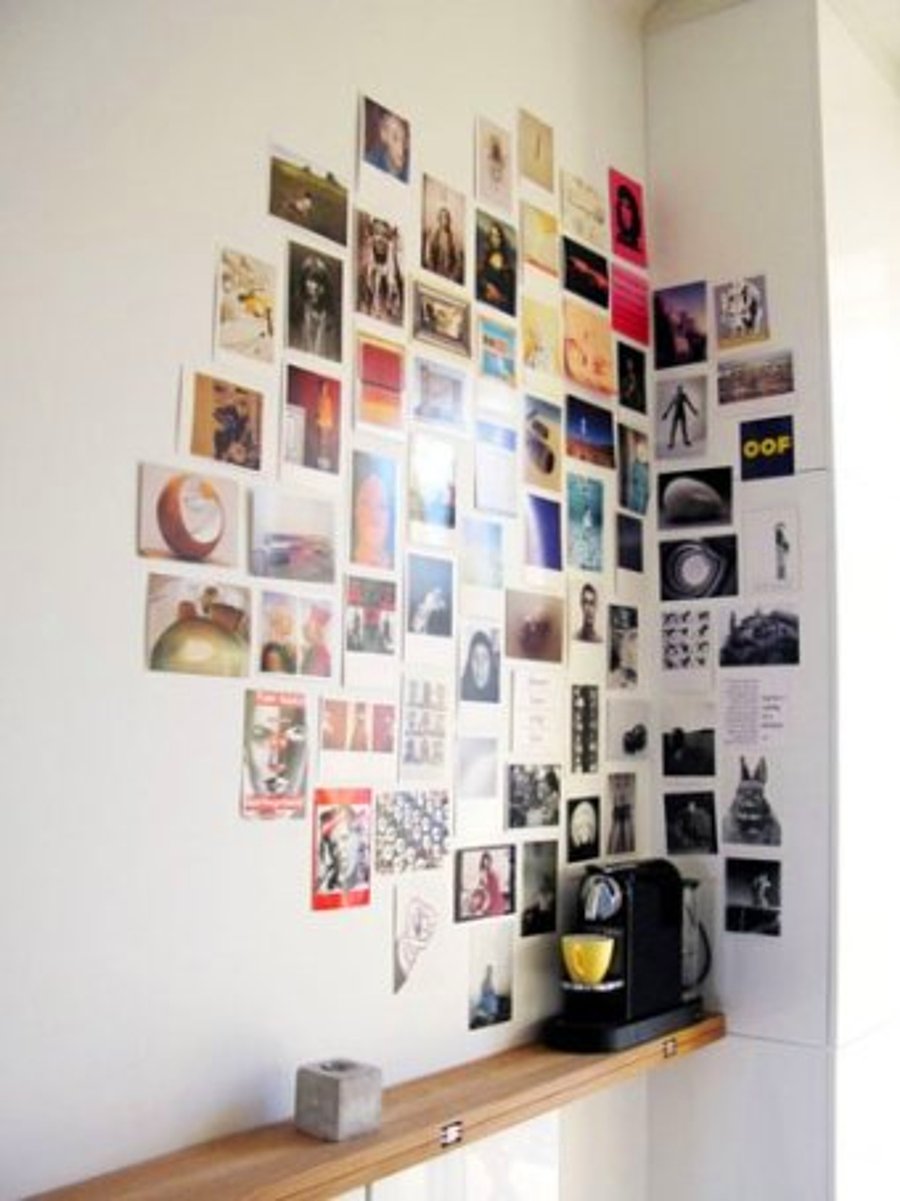 Your corner is often overlooked. So, bring it to life with a photo collage. Use vinyl stickers to attach some beautiful photos and quotes on the wall.
29. Decorated Foyer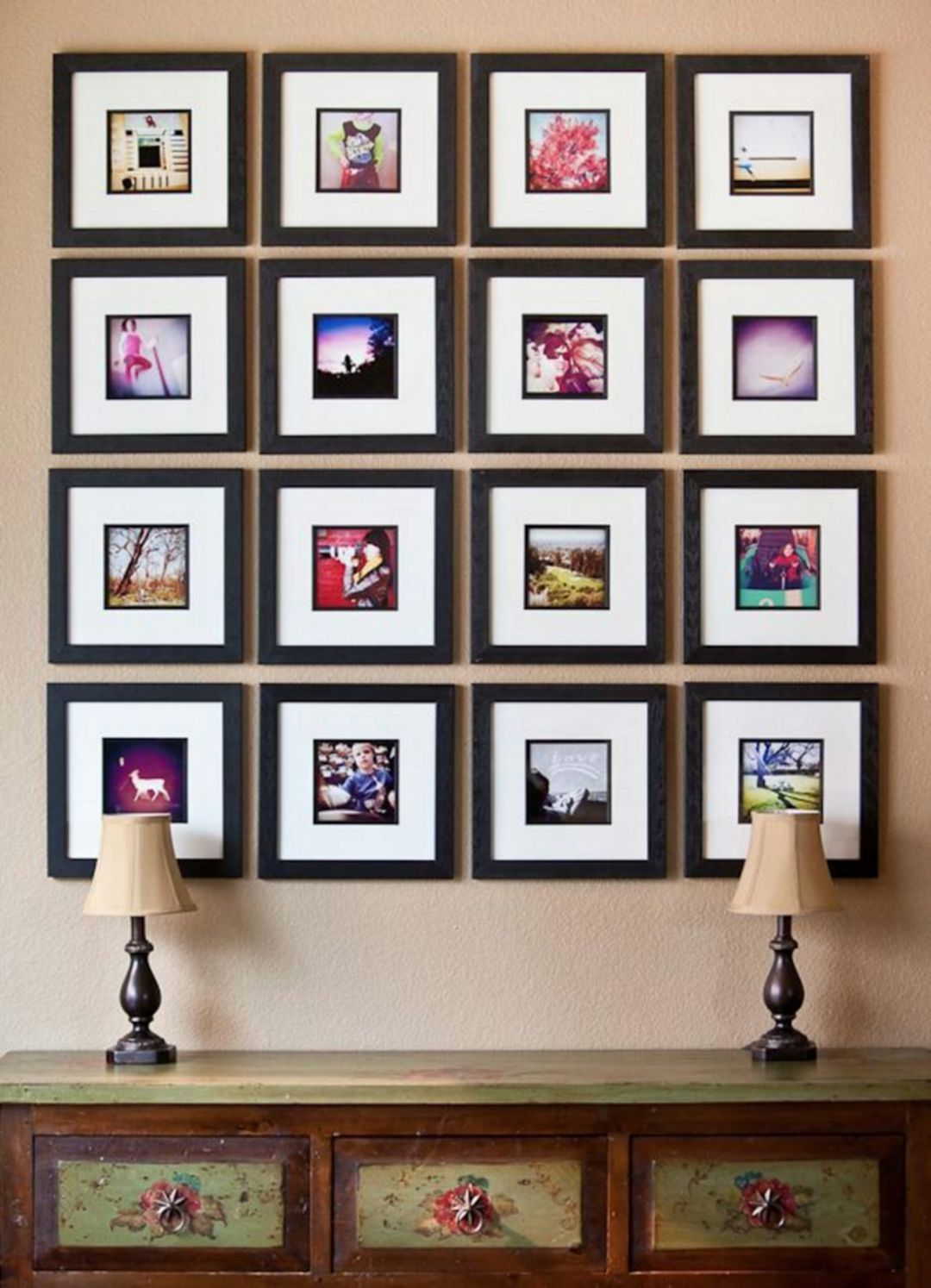 Here is one of marvelous photo collage ideas for your foyer. To create the display like this, you must utilize black frames and rectangle prints.
30. Wonderful Wire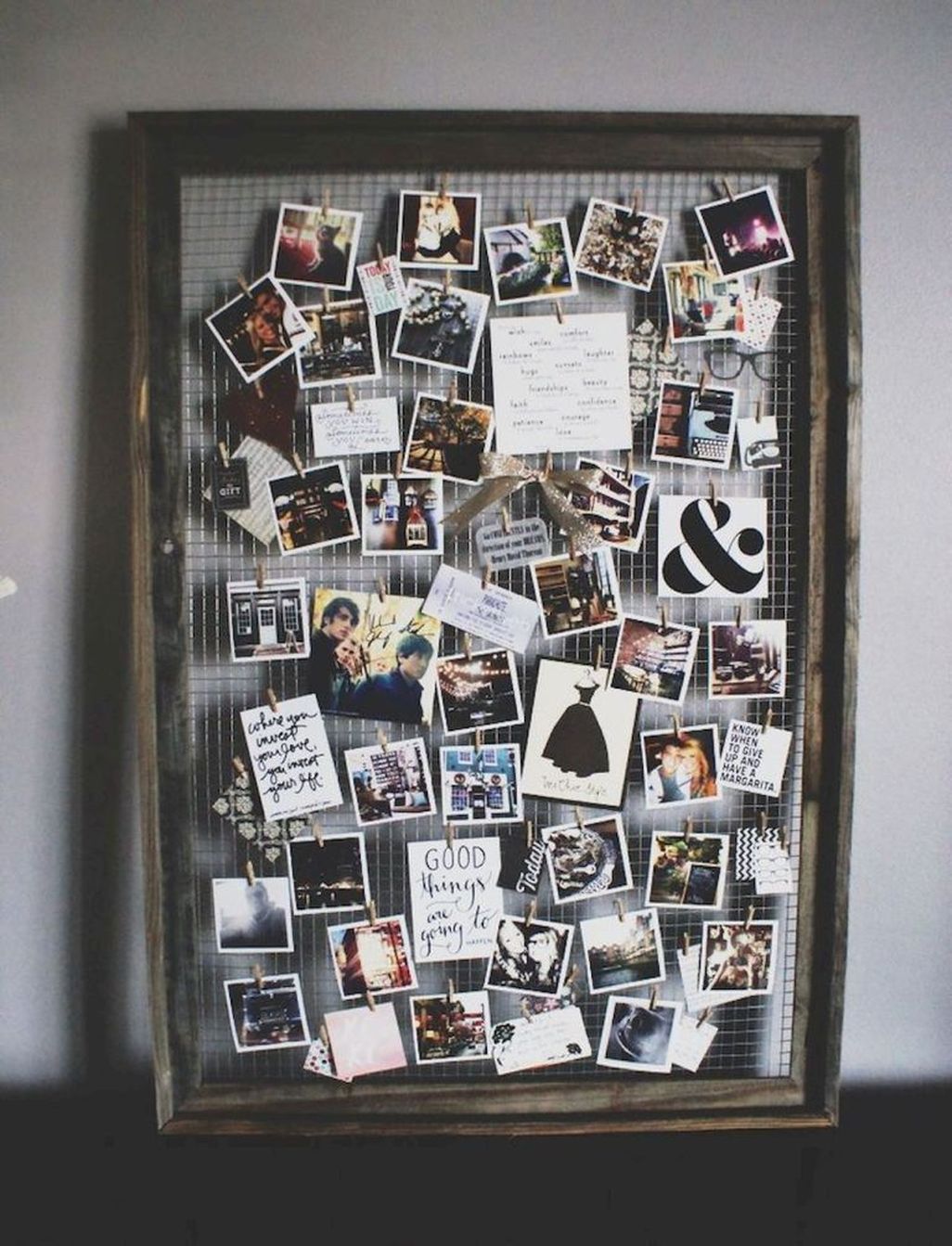 This wire board is an industrial take on a classic picture collage. It is a perfect addition to your craft room, mudroom, or kitchen.
31. Instax Collage Wall
Do you love capturing your moments with Instax? Tape Polaroid prints on the white wall and you have one of photo collage ideas implemented.
32. Instagram-Inspired Collage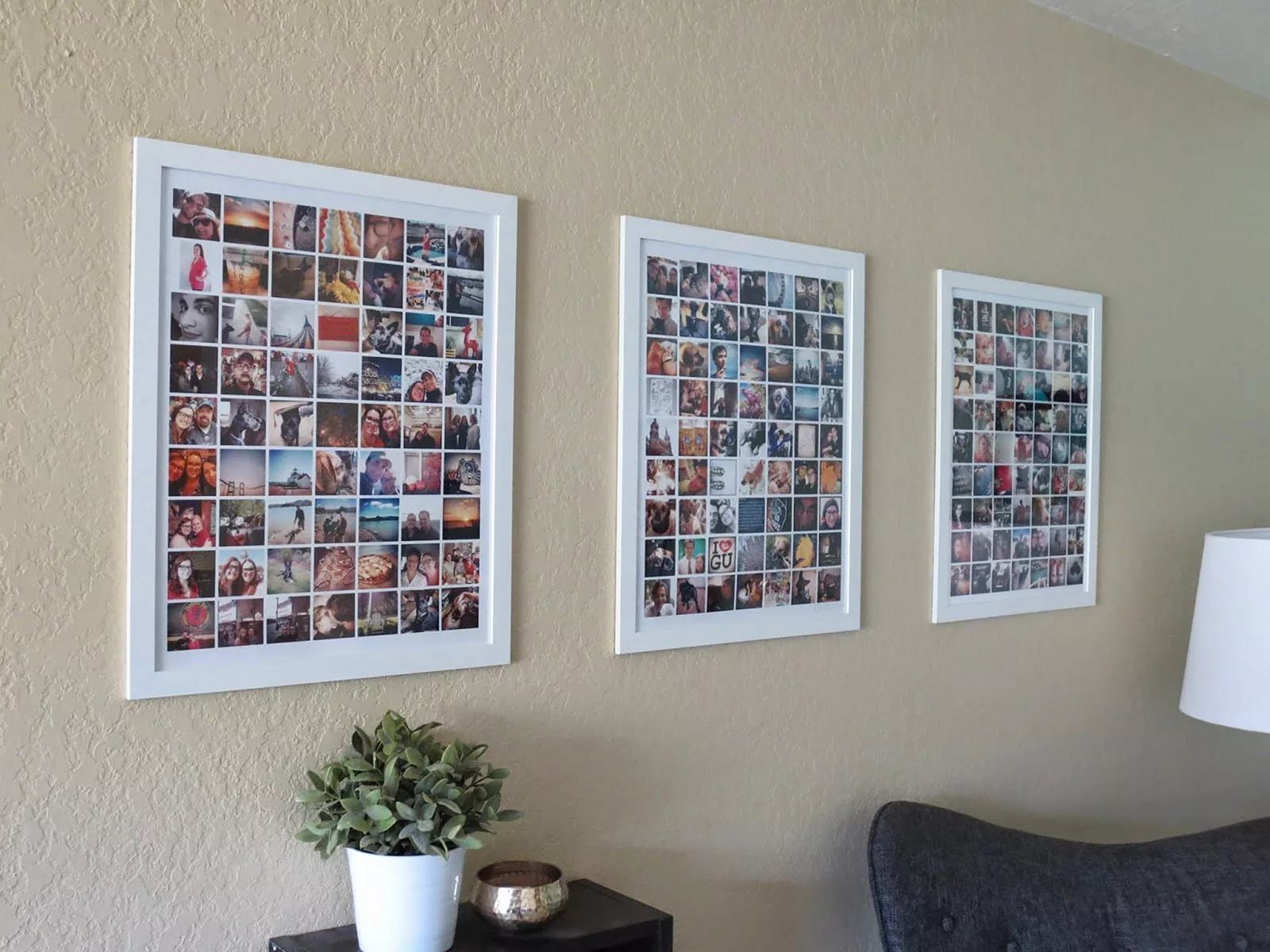 Put your favorite Instagram photos on display. For a modern look, show them in pure white frames.
***
Essentially, photograph collage is a tangible reminder of your stories. That is the reason you should make your own picture display. Anyway, will you be trying any of those photo collage ideas?