Minion Names – It is highly unlikely that anyone would not have heard of minions in the current times. These creations, with their high level of cuteness, have won hearts and have acquired an unforgettable status.
However, let us still describe what minions are briefly.
If you have watched Despicable Me and its sequel, you must have noticed the yellow-colored creatures that featured in the movies. They were, after all, quite hard to miss. These yellow and small creatures are minions. With the shape similar to that of a tablet, some of them have one while others have two eyes.
Despite their impulsive and naïve behavior, they have made a place in the heart of everyone around the world with their innocence and big, wide eyes. Their antics never fail to bring a smile on faces. While they can be quite annoying as well but still cause everyone to laugh.
Gru is another endearing character. Contrary to other evil characters, he has a genuine love for the minions and shares a great bond with them. He values their hard work, and thus people have warmed up to his character.
He remembers everyone by their name. If you are unaware of all the minions, let us help you out.
1. Dave the Minion
Featuring as a lead character, Dave is a minion with two eyes. His character was particularly crucial in Despicable Me 2. He has quite a lot of impressive attributes. He is funny, smart, kind and loving. Gru is quite close to him and Stuart. This became evident when the two rescued Gru when he was stuffed in the trunk of the car of Lucy Wilde after being captured.
His favorite activity to pass the time is to play video games with Stuart. Apart from this, he loves ice cream. The clip of the ice cream party is undoubtedly an enjoyable one.
You will also love the clip from Despicable Me where Dave, in his excitement, fires the rocket launcher. He does get a beating for this and expresses remorse for the same by hanging his head, but it surely makes for an excellent scene.
It is hardly surprising that his soft toy is perhaps the easiest to find these days. He is, after all, a much-loved character.
2. Stuart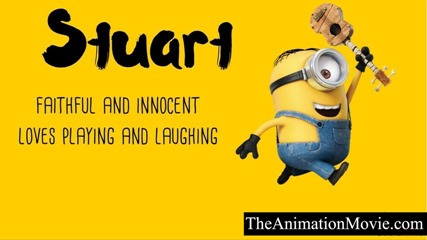 Stuart is another playful minion with one eye. He enjoys sessions of video games with Dave who is his best friend. He has the tendency to act nonchalant but still gets the last laugh.
The clip where he meets Silas Ramsbottom first time with Dave is excellent.
Stuart along with Dave is painted purple by Gru in the climax of Despicable Me 2 so that they could get into the compound of Eduardo as part of a rescue mission.
3. Bob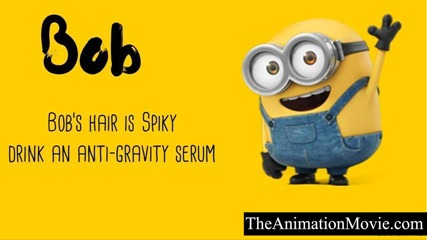 Bob is a two-eyed minion wherein each of his eyes has a different color, with one being brown and other green. Being the shortest among the minions, he is also bald and likes to keep Tim, his stuffed teddy bear with him. Immaturity is a significant part of his personality. He has the tendency of finding love in just about everything. Also referred to as King Bob, he is among the trio of minions who were a part of Kevin's journey. He swallows the ruby in Villain Con, thereby winning Scarlet's challenge accidentally.
4. Jerry – The Minion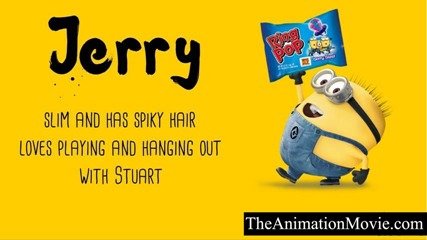 Jerry is a short, spiky-haired minion with two eyes. His sensitivity is evident when he is teased by Kevin for cowardice. It does not take much to make him scared as we saw in a scene where he reacts hearing some strange noises.
He loves music. He played the guitar on the minion beach after his abduction and also sang a lullaby to girls whose responsibility was entrusted to him by Gru
His was the first abduction we saw.
5. Carl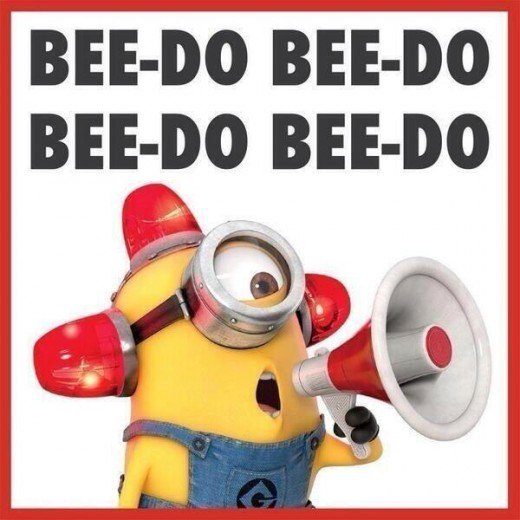 With one eye, Carl is a small minion and has a buzz haircut. This fun minion loves spending time with others and also enjoys making noises and skateboarding.
He is seen in the fire scene wherein he along with Josh breaks into the office room to put out the fire. He is also present in the ice cream party scene when Dave and Stuart are called by Gru.
6. Kevin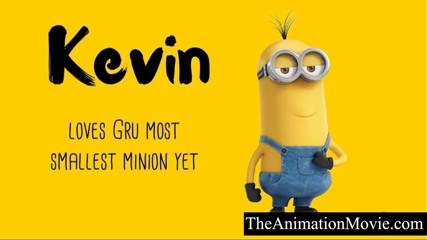 This minion has two eyes, and his favorite activity is teasing others which is evident when he is seen teasing jerry for cowardice. We can assume he loves golf since he is often seen in the attire of the game.
Perhaps he is not really smart considering he simply waves bye during abduction of Jerry. It made for quite a funny scene. When he is being abducted, he grabs onto a poor cat.
PX-41 serum turns him into an evil minion.
7. Tim the Minion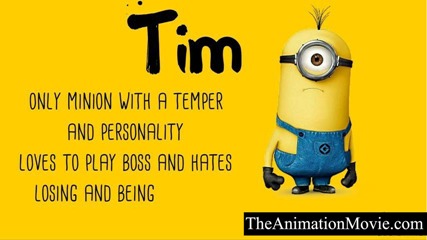 Dressed in conservative clothes which depict his maturity among the other minions, Tim is tall, has a sprout haircut and two eyes. He is seen wearing a tie and bald in Despicable Me 2.
He is among those minions who were asked to get Agnes a unicorn along with Phil and Mark. You can see him standing in the middle when they are summoned by Gru. He loved the massage chair he tired and in the same scene, he is seen with Phil and Mark singing Copacabana.
His love for singing is evident. When the minions perform Y.M.C.A., he is seen as the policeman.
8. Mark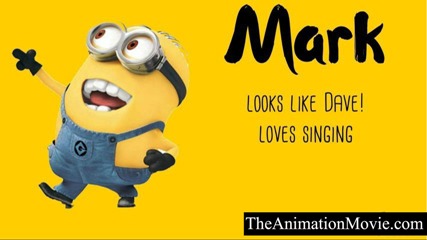 With two eyes and combed hair, Mark dresses as a motherly character. Perhaps this is why he features in a minion rush as the mother unlockable character.
In the scene where he dresses as a mother, he is one of the minions asked to get Agnes a unicorn. He is also seen singing Copacabana on discovering Karaoke.
9. Phil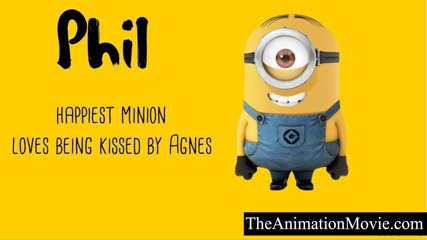 He is another one of the minions who was asked to buy Agnes a unicorn. This two-eyed minion also sings Copacabana with Tim and Mark in Karaoke.
You can see him cleaning the house, wearing the outfit of a French maid in Despicable Me 2. Unfortunately, he gets abducted by Dr. Nefario who takes him in a bag to the secret lair of El-Macho.
10. Jon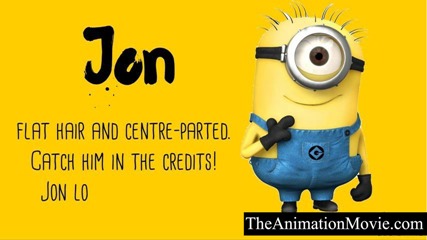 Visible in the credits of Despicable Me, John is the one with one eye and combed hair who dresses like a referee. In the scene where Tim and Carl fight and compete for getting to the farthest point, it is John who measures and whistles.
He crashes on the screen after being shot out of cannon by two minions. He imitates Gru's hand puppet but is caught by him
He has two eyes in despicable me 2. He makes jelly and acts like a boss to the other minions working. He gives instructions to the other minions on how things are to be done while wearing a white construction hat. He breaks the jar of jelly when it is given to him for tasting, scrapping the jelly off his tongue with hands.
All the minions return to normal after being sprayed with jelly antidote on the Eduardo roof except John. He roars at Steve who then throws some jelly at him. He scraps the jelly of his tongue again with his hands once he gets back to the normal state.
11. Josh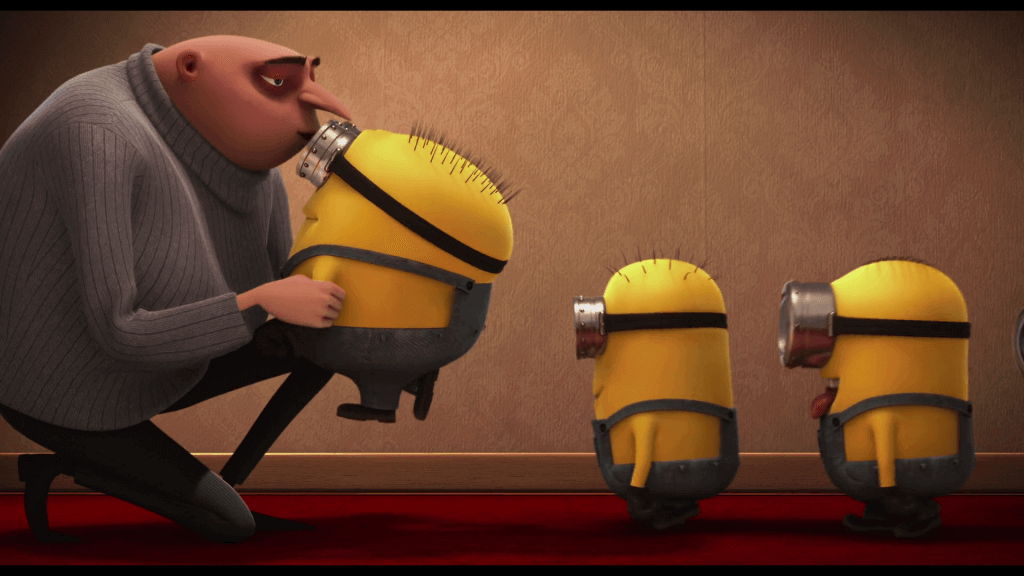 This funny minion has two eyes and is short, plump and quite amusing. He is the one who enters a distance contest with Tim. He makes everyone laugh as we see him scan his butt with Larry and Stuart.
He is seen in a fireman costume when Carl does his bee-do alarm.
12. Steve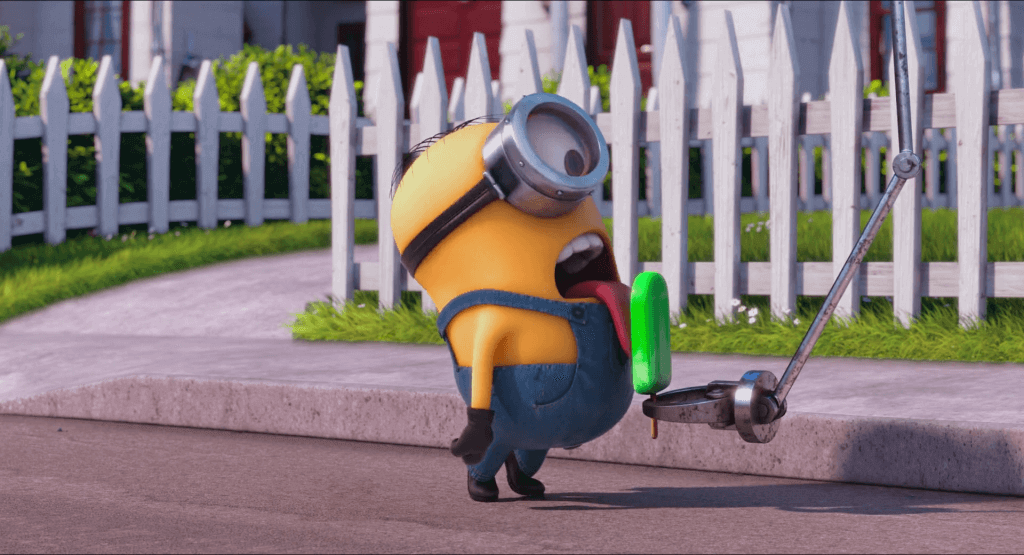 This cute minion has one eye with combed hair. He is quite expressive. As Gru was set to reveal his plan, Dave fires a rocket launcher which hits some minions leading to a fountain of minions. When Dave was being admonished by Gru, Steve punches him in his arm.
When the kidnapping truck of Dr. Nefario arrives in the neighborhood of Gru, it is Steve who shouts Gelato. Being the last one to be kidnapped, Kevin wakes him up at the beach. He is given a banana following which Steve takes off his overalls and swims in the water with the Banana, thus making him the first minion seen without clothes.
13. Donny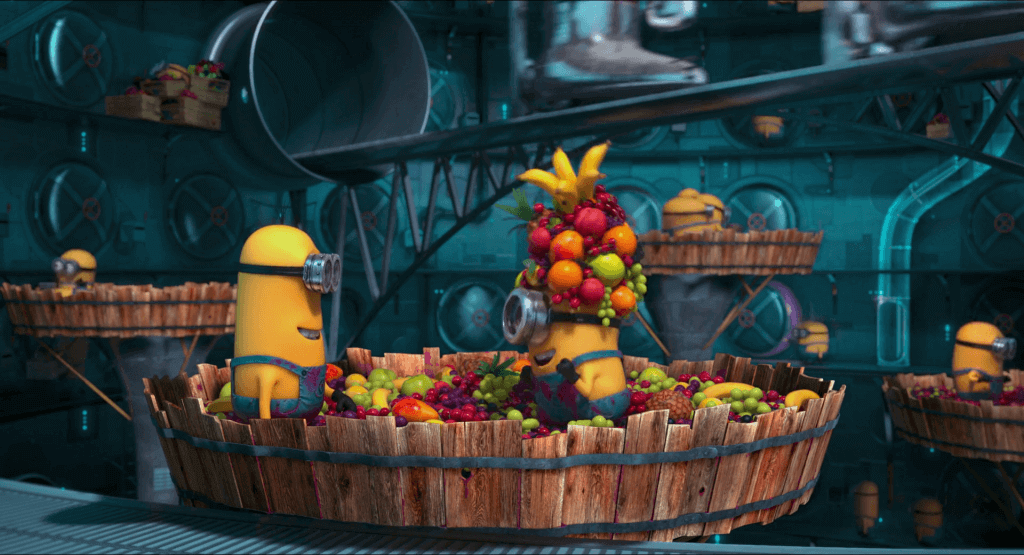 This one-eyed minion has a buzz-cut hair and is quite funny. He can be stupid at times and loves to sing and dance. He is asked to carry fruits by John and Paul. He gets the fruits on top of him by jumping in the fruit tub. He starts signing Chiquita Banana and dancing, ultimately falling down. His head gets stuck in a jelly jar and is thus seen with a jar on his head in the whole movie.
He turns into an evil minion while his head is still stuck. He then gets back to normal state and dances to Y.M.C.A.
14. Ken – Minion Names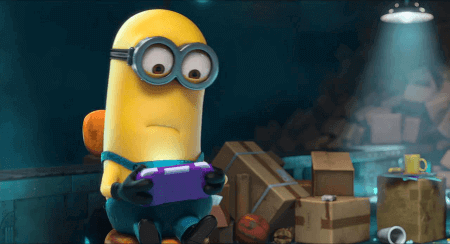 This two-eyed minion is quite tall and has sprout haircut. He works with Mike in the mail room but prefers to play video games instead of working.
Ken continues to play video games as Mike turns evil and eats all the packages. He is the one who saves the kittens from Mike.
15. Mike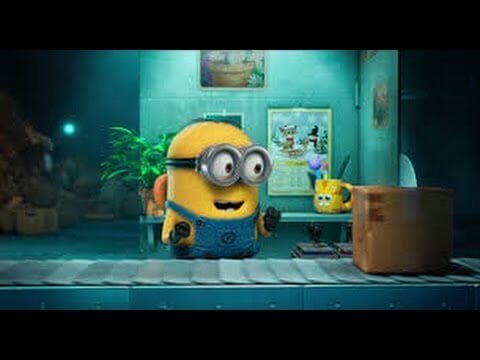 He is a two-eyed, small minion with combed hair. He works hard and is obedient as well. Working alongside Ken in the mail room, he accidentally turns evil as he is splashed with the PX-41 serum. Ken continues playing video games as he eats all the packages.
He nearly eats a box containing kittens while changing back to normal but is prevented from doing so by Ken. As he coughs out the serum, it splashes onto the kitten, thus mutating them. The kittens then attack Ken and Mike.
16. Paul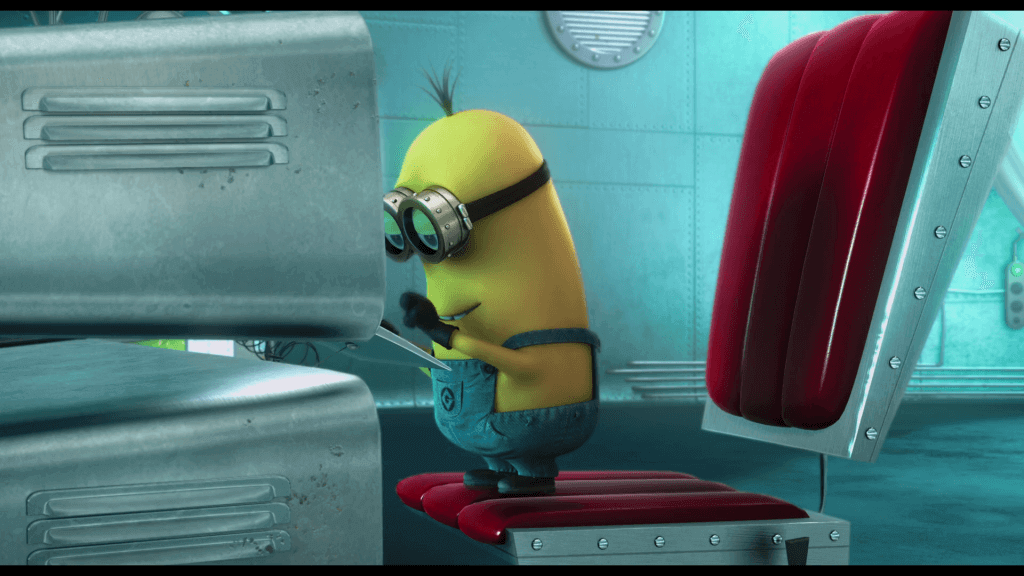 This tall minion with two eyes has a sprout haircut. Unlike other minions, he is not funny and can even be mean. He uses the computer to write Gru's CV in the scene when Gru is talking to Ms. Hattie for the girls. Gru gives him a goodnight kiss.
He could be seen stepping the fruits with Donny. You also get to see him later at the beach when Jerry plays the guitar following his abduction. He turns evil but gets back to normal once the antidote is given. He is also seen in Banana and Cow in a Can.
17. Lance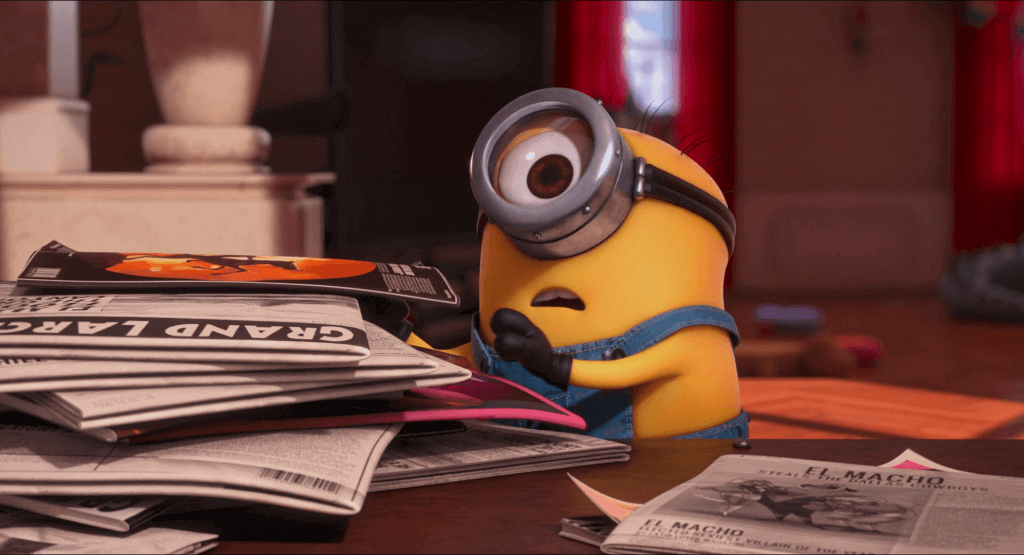 With buzz haircut, lance has one eye. He loves to sing and dance and is also a cleanliness freak. He is visible in the scene when Gru surfs about EI Macho on the laptop wherein he is placing magazines or newspaper on the table.
On losing the internet connection, Gru calls Kevin who does not respond. Gru inquires about Kevin from Lance who simply shrugs and walks away after pretending to fart.
He is seen after the abduction of Phil by Dr. Nefario. A cloth is tied around his head, and he has a bucket filled with cleaning supplies. He finds the vacuum cleaner on while the door is ajar. He closes the door after checking outside.
He then cleans the knob after reopening the door and then closes it again. He is among those minions who do not turn evil.
18. Larry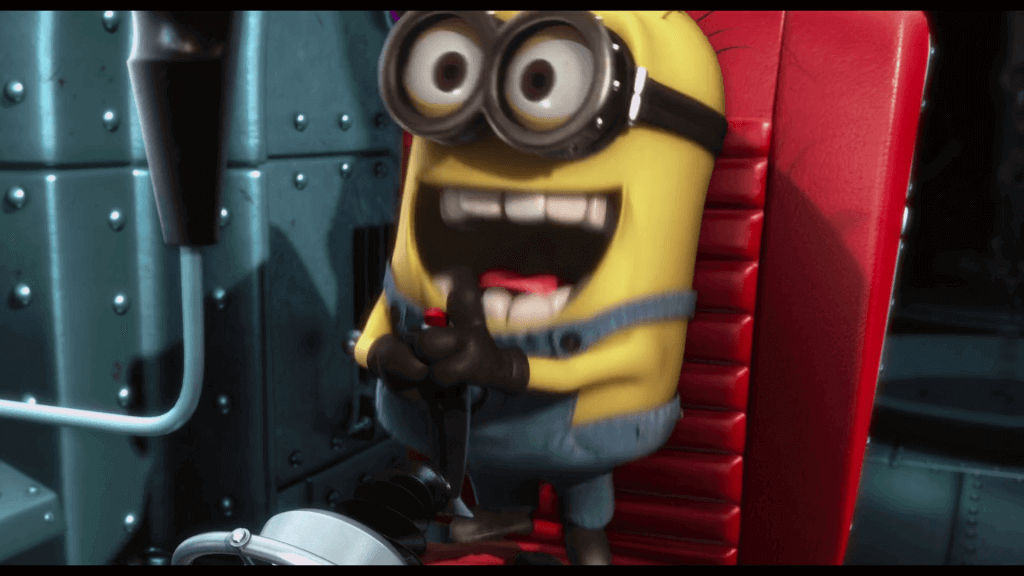 With two eyes, Larry is a small minion with a short buzz haircut. He has a great love for dancing and shooting missiles. When Vector steals the shrink ray gun from Gru's ship which they had actually taken from Vector, Gru orders Larry to fire the missiles at his shop.
He could be seen playing music as the girls do a recital. He is the one who is dancing in front of the player before he is pushed by a one-eyed minion.
Minions get jelly for tasting, and it is Larry who is the first one to taste it. The taste disgusts him, and he thus gives it to John.
He is among the many minions who turn evil. He reverts to normalcy after being shot by Agnes with the jelly gun. He is also seen in Banana as he takes out the Banana from his bag.
19. Jorge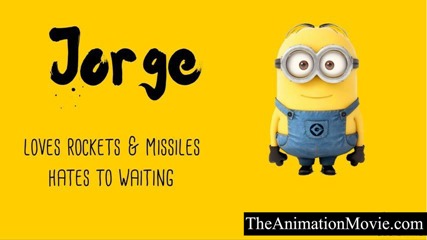 Jorge is a small two-eyed minion. He is one of the minions who dress up as fireman apart from Carl and Josh when Gru's telephone sets on fire.
20. Tom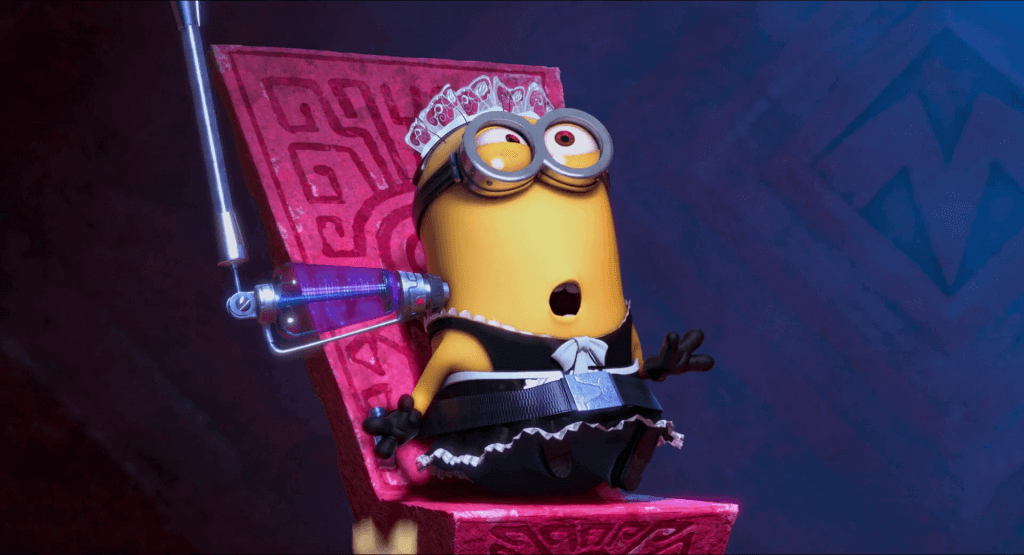 Tom is a two-eyed minion with a short buzz haircut. He cleans up for the birthday party of Agnes along with Stuart. The two watch Gru being kidnapped by Lucy and follow her car. Tom got on the back of the car and had to grab Stuart by the tuffs. Lucy knocks them both out via her lipstick Taser. He laughs with Stuart hearing Silas Ramsbottom. As they make their journey back home, he tells Gru to continue to row the boat.
In all probability, Tom was the first one who turned evil after being injected with PX-41 serum. He was seen being tied right next to Kevin following which both of them were given injections of the serum. He dressed up as a mad. He is turned to a normal minion by Gru who used the jelly gun at him when he is thrown on Gru by EI Macho during the final battle.
21. Norbert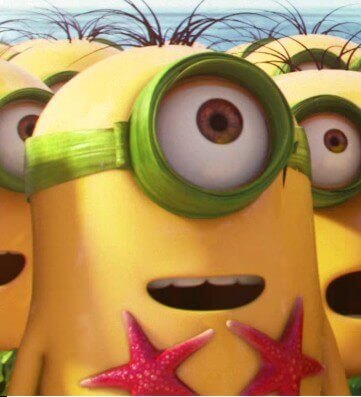 Norbert is a one-eyed minion who could be quite stupid. He is seen in the Minions and always tends to be the last one. It was Norbert who comes out of the ocean naked. When he realizes that he did not have anything on, he promptly gets back in the water. He then resurfaces with a couple of starfishes stuck on his body.
He is called an idiot by the narrator at that moment. Norbert is the last one who runs when the minions are being chased by Yeti. He was again the last one when the minions were seen running after Gru for a Banana in the credits.
22. Chris
This one-eyed minion is quite cute and short and has a spiky haircut. He makes his appearance in the minion and is friends with Bob.
23. Darwin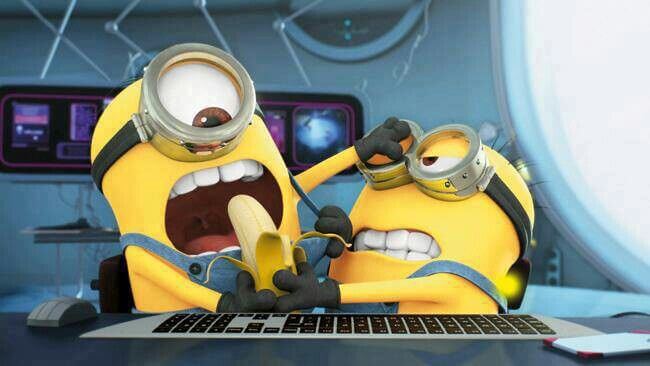 Darwin is a one-eyed minion who has the hairstyle with centre partition. He is quite cute and is seen in the Banana Video. S
He fights with Larry when he notices Larry taking a banana out from his bag and Larry is unwilling to share it with him.
24. Mel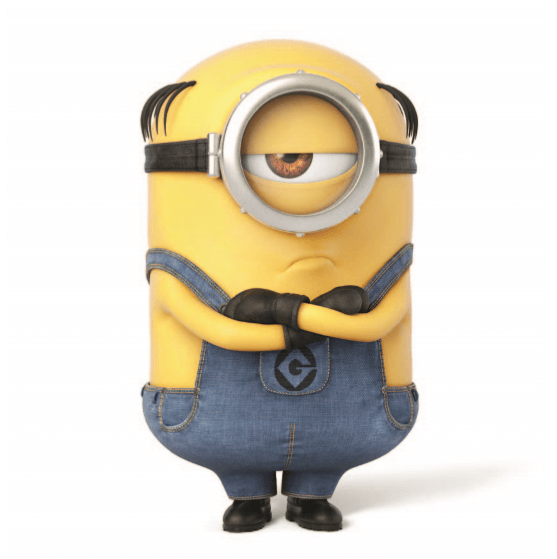 He made his appearance in Despicable Me 3. The movie released on 14th June 2017. The sides of his head are covered by thick hair while he is bald in the rest.
It is Mel who led the group of minions who revolt against Gru only to be arrested later and sent to prison.
Infographics of Minion Characters

***
We have put together a list of some of the minions who got a mention in the movies. Thus, we can now safely assume that you have sufficient information about the minions and can identify them with their names and description.