There are those times when you want to spend your time outdoors and not necessarily driving miles away. With a good patio in your home, you can have somewhere to enjoy the breeze during summer and enjoy the nature outside. Having patios in your home comes with tons of benefits. For one, they expand your living areas. If you have kids over or guests, they don't have to be all crammed in your house. The patio area will provide additional space for them to sit.
A patio can also increase your home's perceived value; that is if you are planning to sell it or just make an impression to your guests. A patio will make your home more comfortable than it already is. However, this will only be possible if you have the right patio furniture, which is comfortable seats and a table with a glass top.
Why People Use Glass Tabletops for The Patio Table?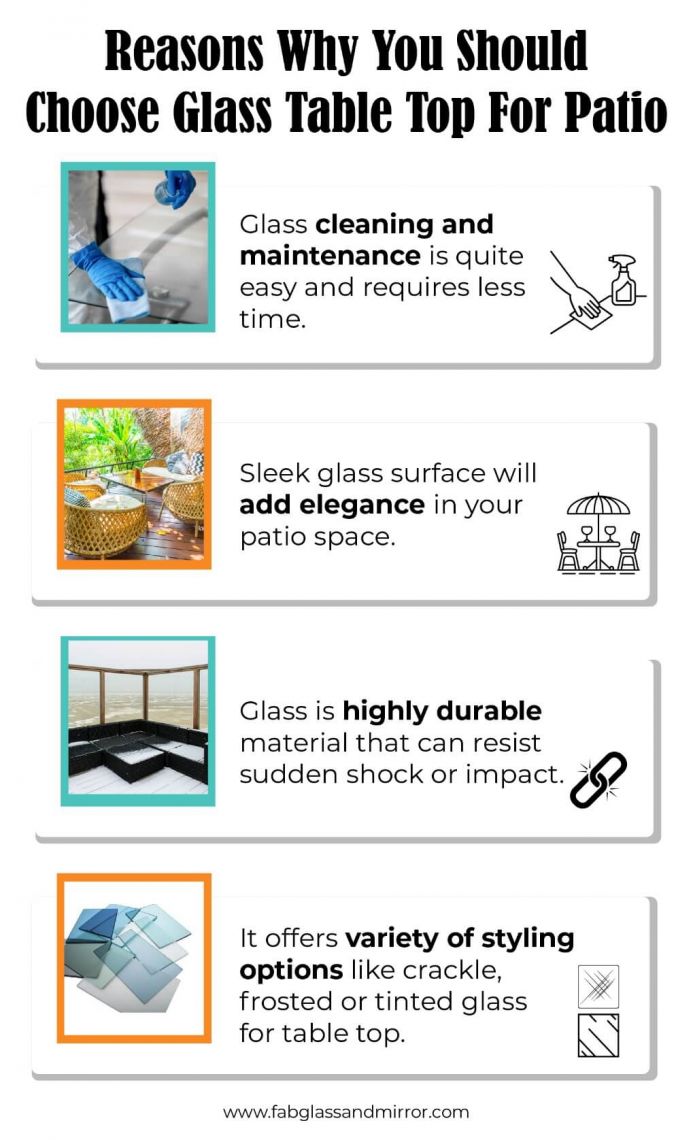 While there is the option of picking tabletops made from wood, plastic, or other materials, most homeowners still go for glass for the following reasons.
1. Low Maintenance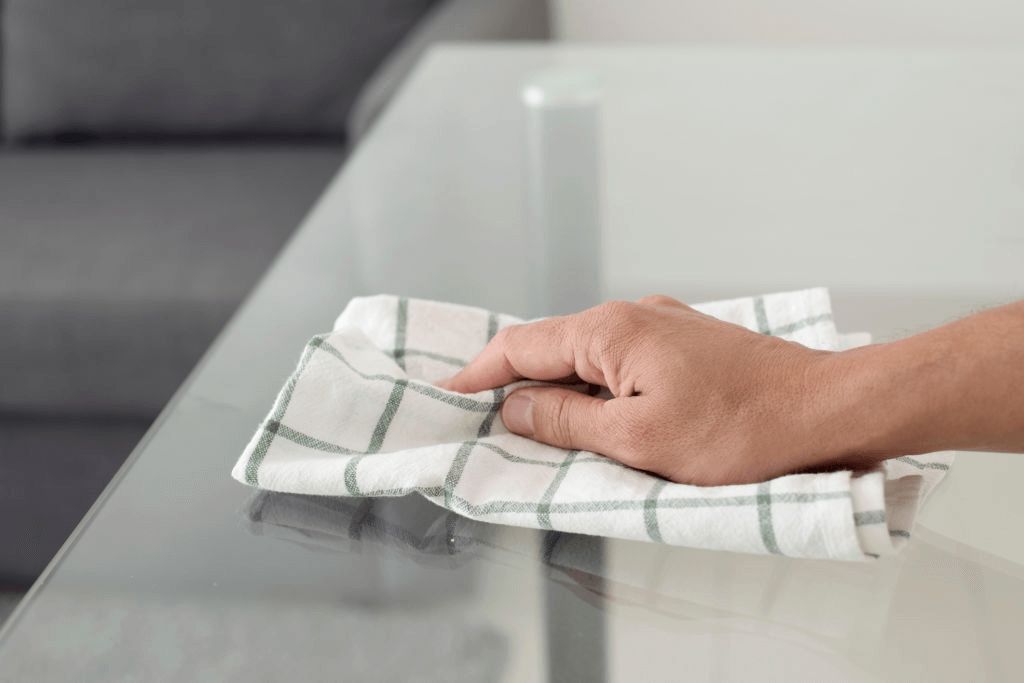 The beauty of glass tabletops is that they will not need a lot of effort to stay looking good. Glass is very easy to clean, and all you need is a mild detergent, water, and a microfiber cloth. You can get rid of spills and dust with just a wipe. Tempered glass tabletops also do not scratch easily, and you will therefore be able to maintain its good appearance effortlessly.
2. The Shimmer Will Bring Elegance to Your Patio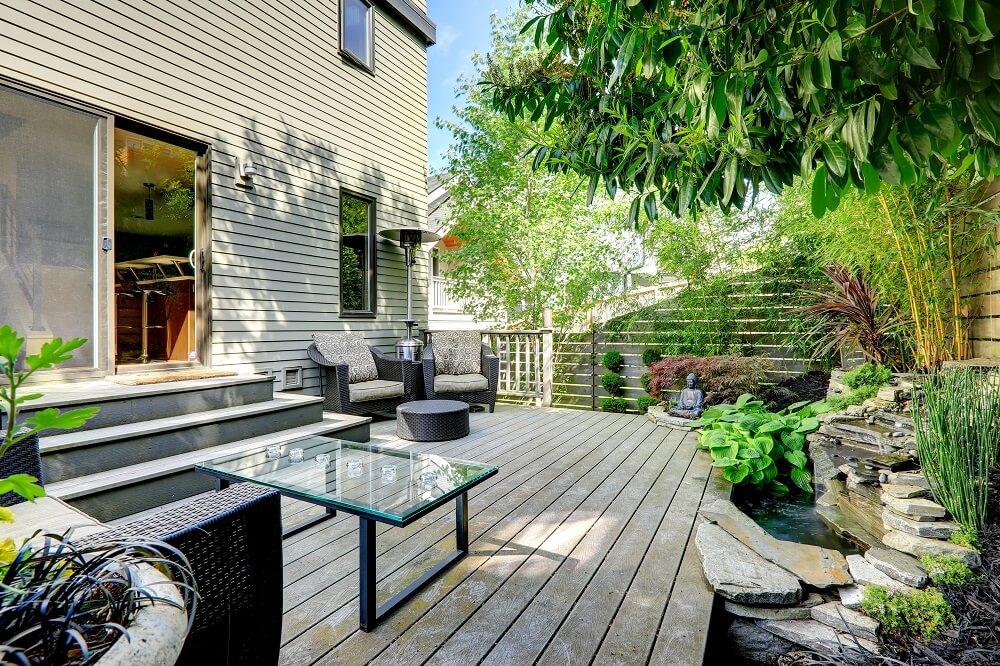 A glass tabletop is an easy trick to add elegance to your patio area. When exposed to sunlight, the glass sparkles bringing elegance to the space.
3. Provides Perfect Protection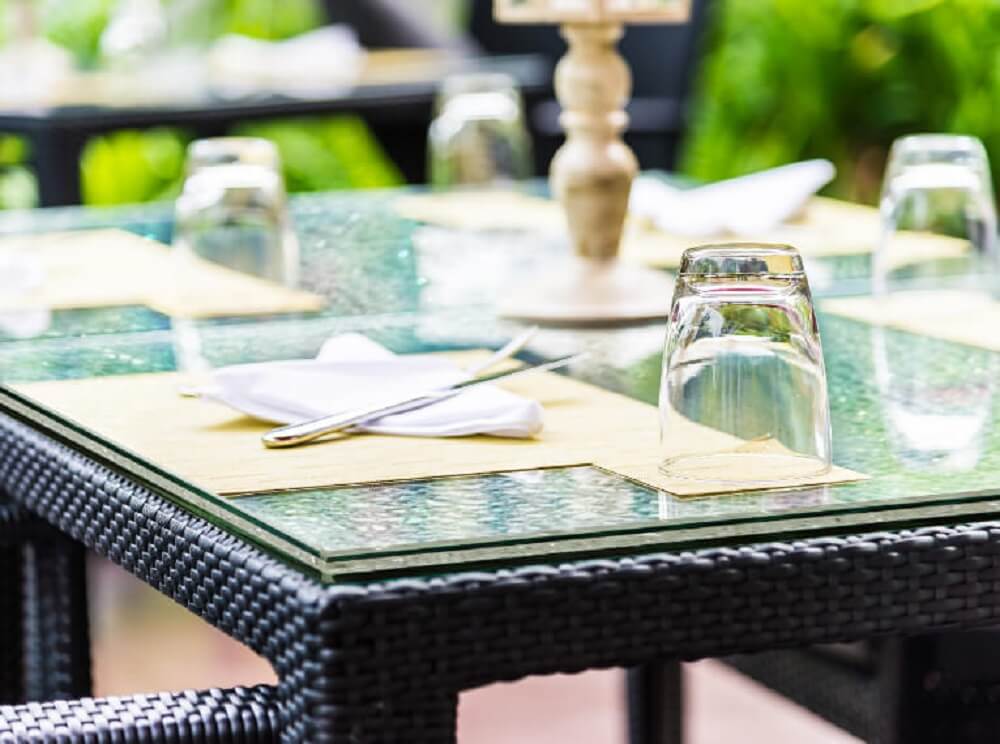 Having glass tops increases the durability of the entire table. Note that spills, exposure to sunlight, and precipitation can damage materials such as wood. Glass protects the material underneath from rot, too much exposure to sunlight, and other elements that can cause damage to the material.
4. Variety of Styling Options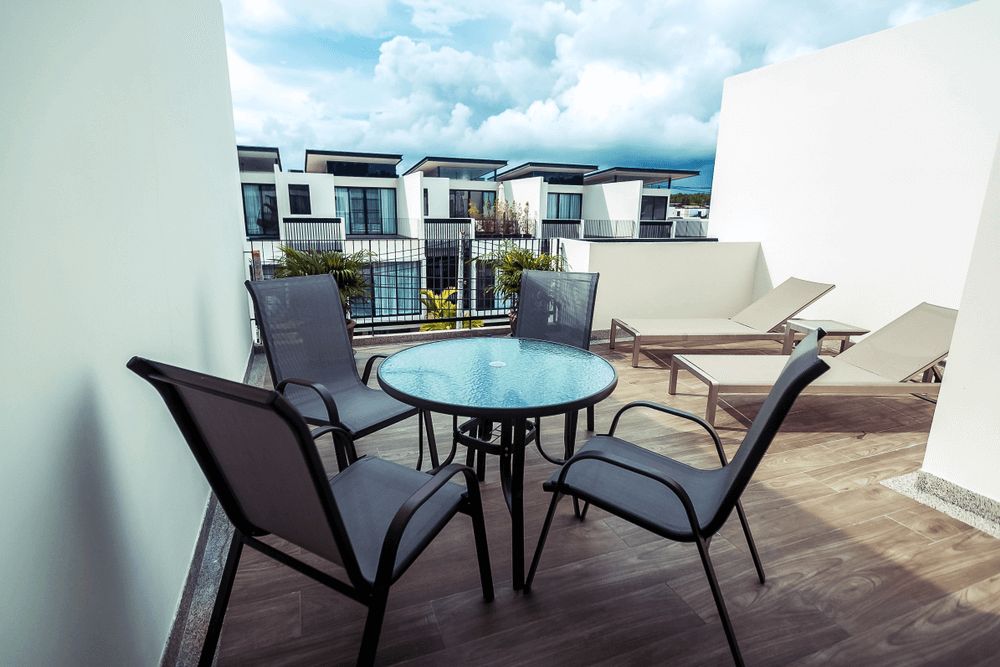 The patio is a style-intensive space, and round glass table top replacement allows you to get creative. Glass tops are highly customizable, and you can work with any style that suits your preferences and overall design.
Available Glass Types and Styles Suitable for Patio Table Top
Here is a list of options for patio table top glass types.
1. Crackle Glass – For an Eye-catching Appeal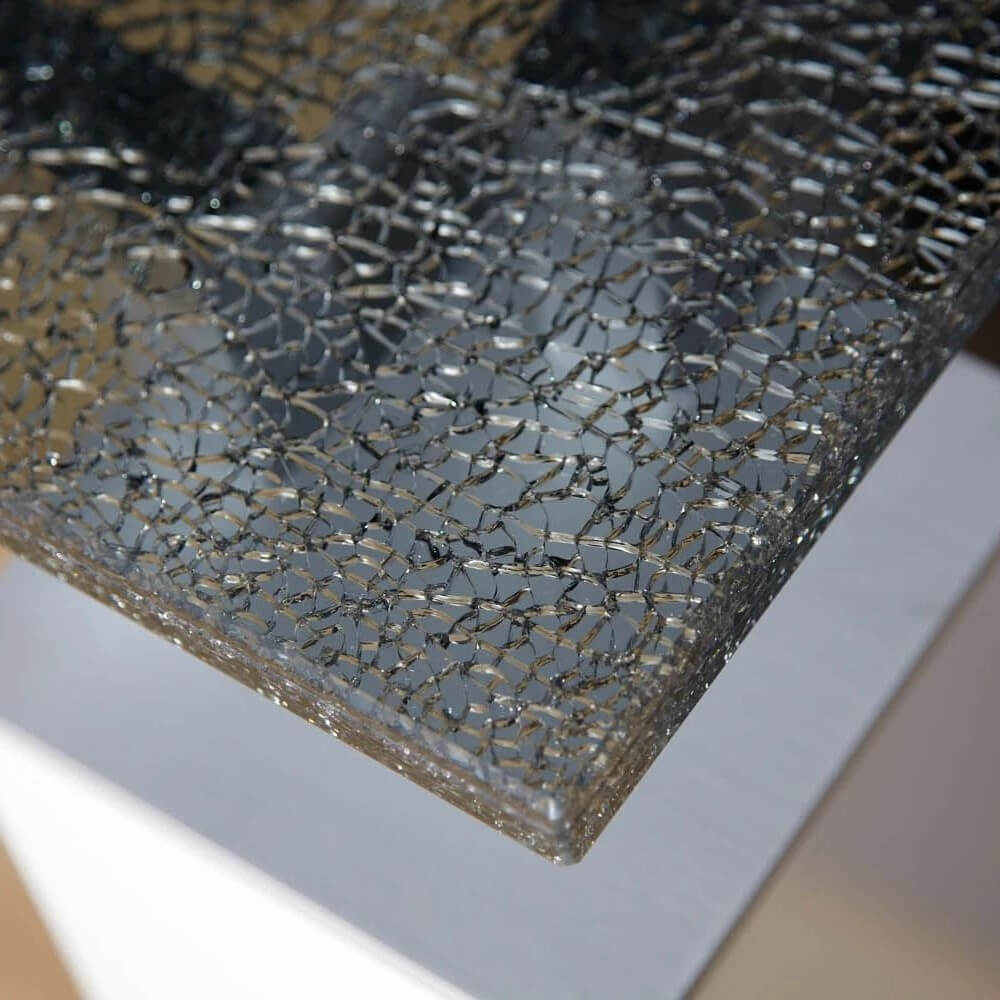 Crackle glass has a finish that makes it look like it is cracked. The texture is beautiful, and you can work with crackle glass of any color or shape. The finish is achieved by immersing the hot glass in cold water.
2. Frosted Glass – A Low Maintenance Option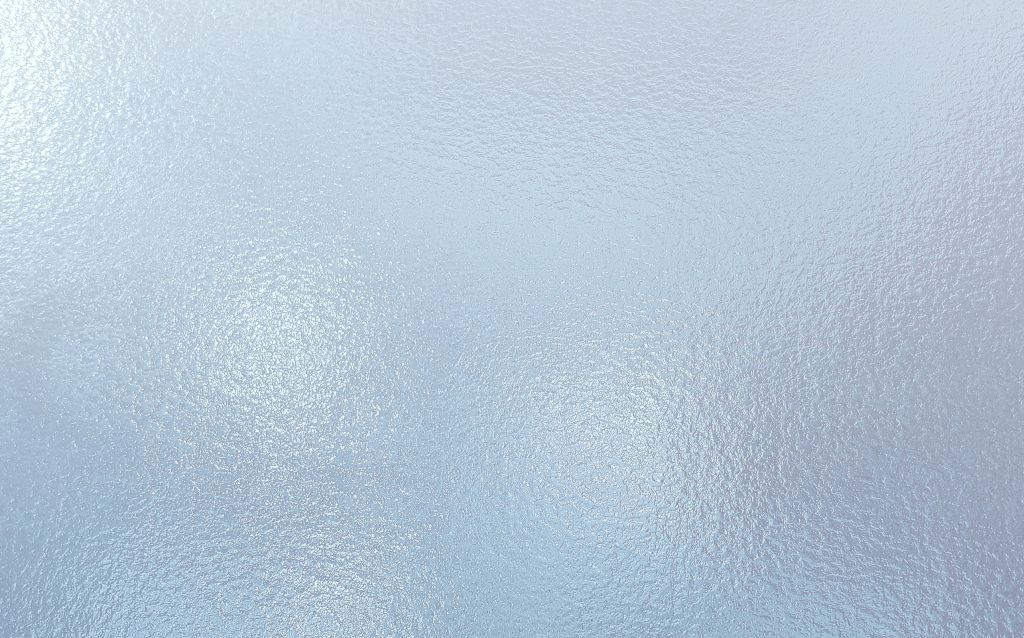 If you want to make your cleaning job easy, then you can work with frosted glass. It obscures fingerprints maintaining a clean look for a long time. It is also a good option if you want to hide the material underneath.
3. Tinted Glass – Add A Contemporary Look
If you want to add a modern feel to your patio, tinted glass is the perfect option. It is also very easy to clean.
4. Annealed Glass – A Budget-friendly Choice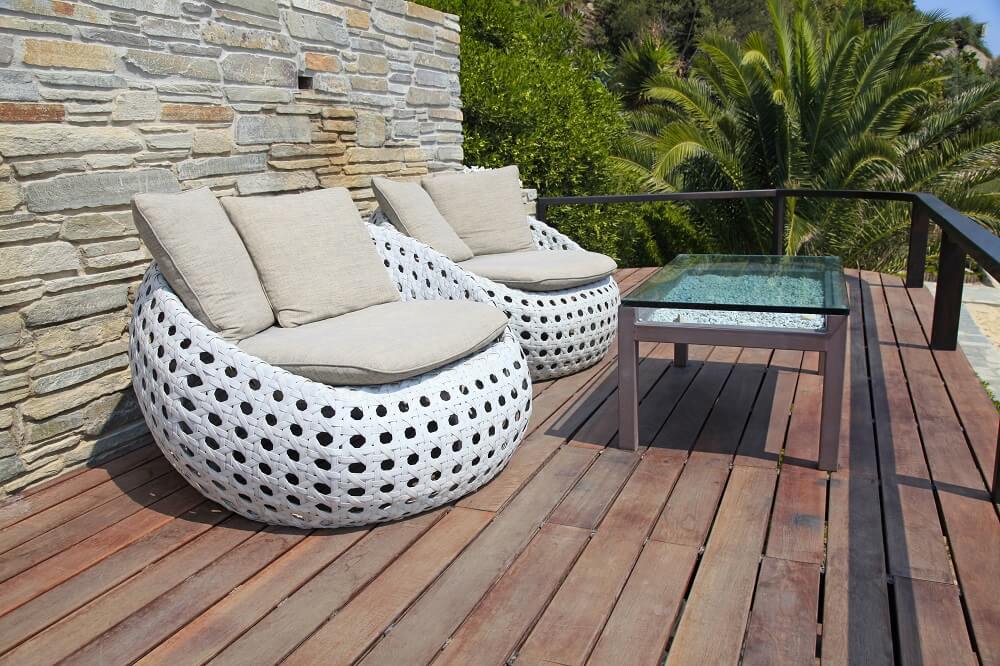 Annealed glass does not undergo any extra treatment, which makes it a cheaper option for glass tabletops.
5. Tempered Glass and Plexiglass – A Long-lasting Yet Studier Option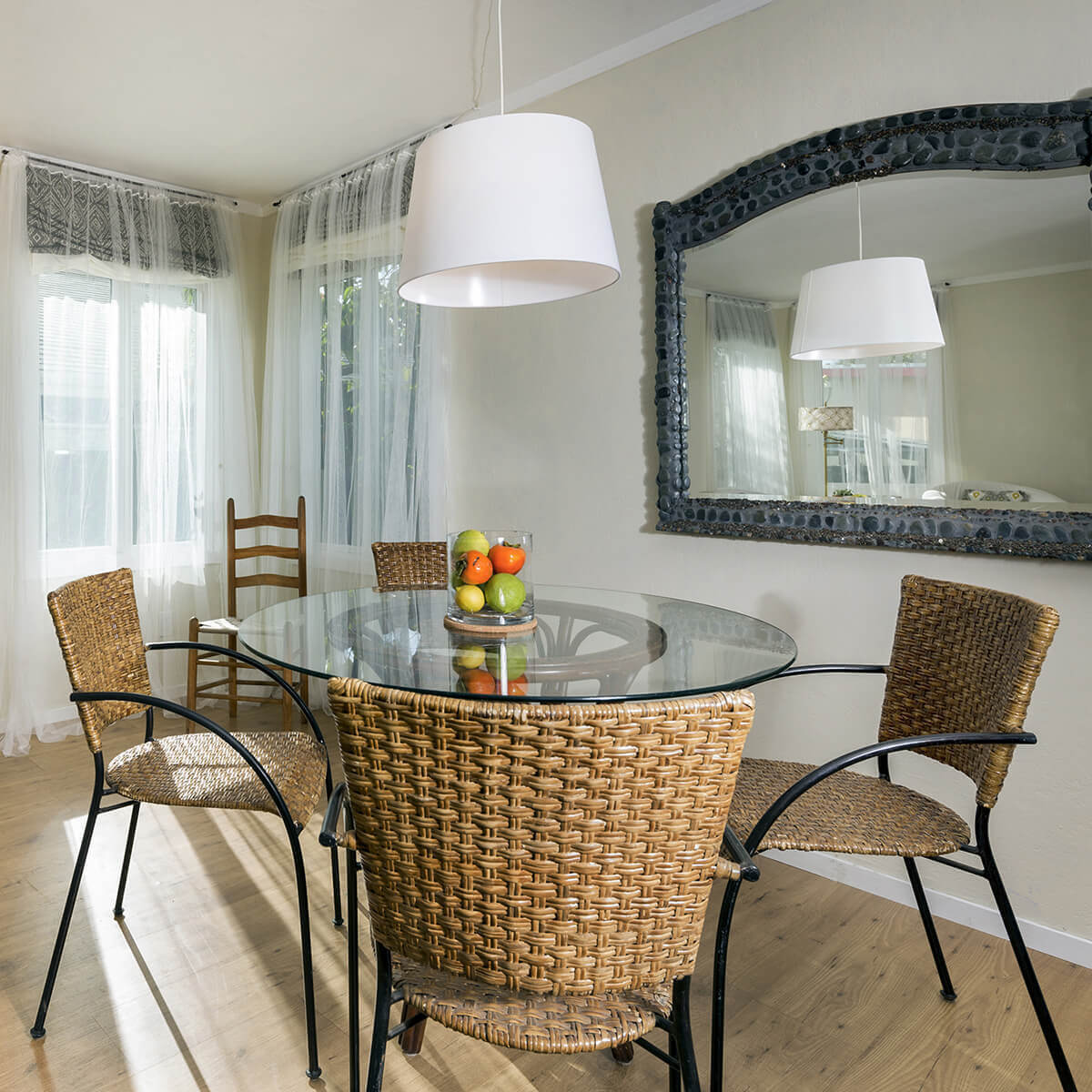 If you have kids, consider working with tempered glass. Not only is it 4 times stronger than annealed glass, but it does not shatter into big shards, which could cause an injury.
Plexiglass is shatter resistant and is perfect for a family that has active kids.
Glass Tabletop Design for Patio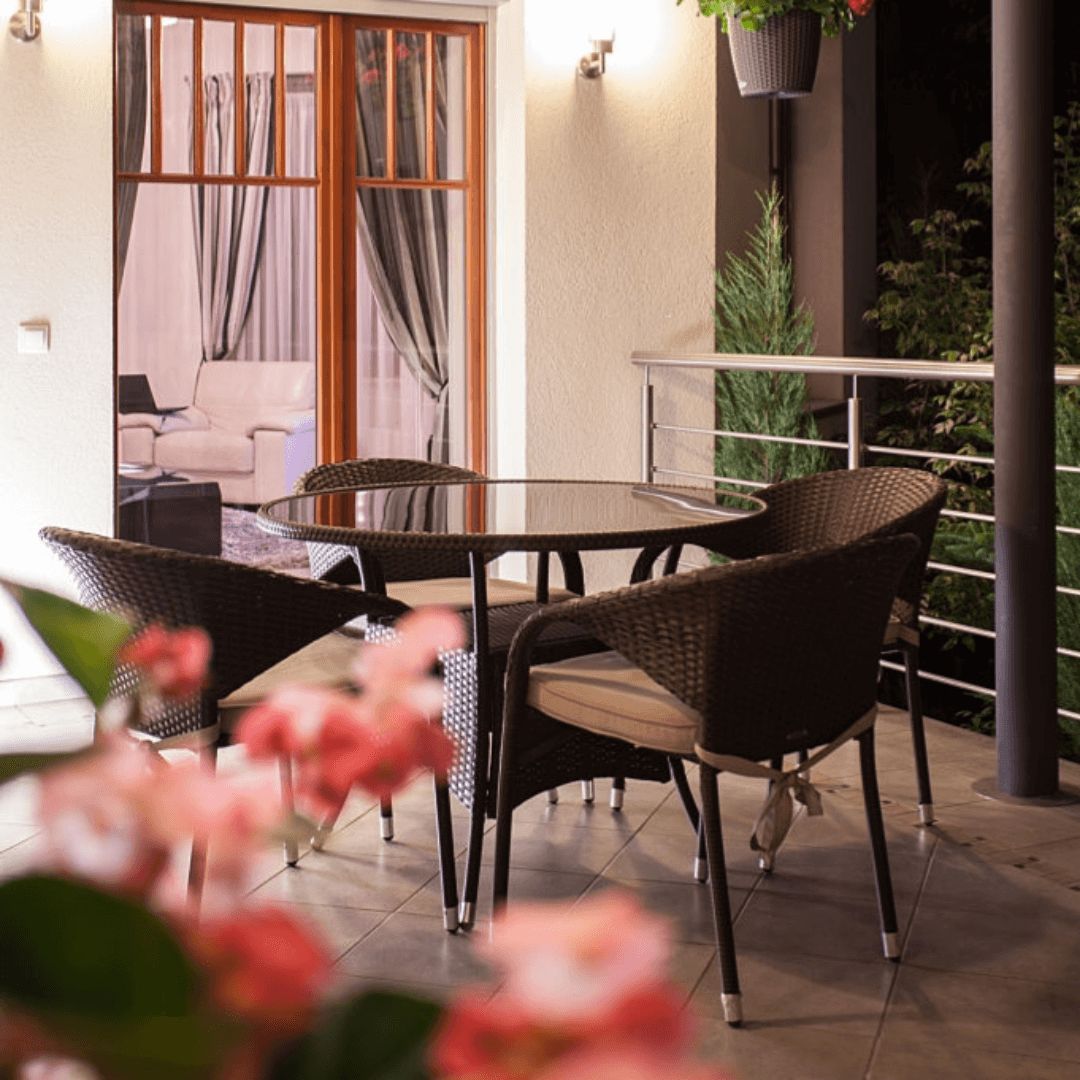 There are many designs that you can work with to make a beautiful table for the patio. Round tables and oval tables are the most suitable as the design is smooth, bringing about calmness and relaxation in the patio area.
Glass Edge Polishing Types and Suitable Choice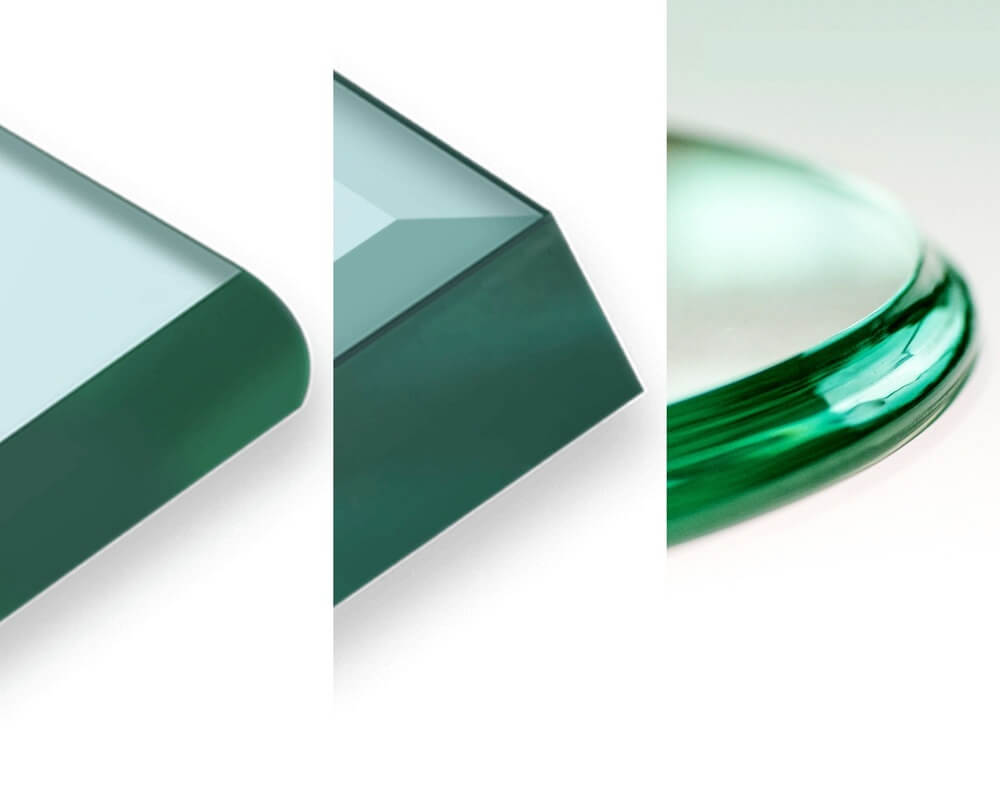 When choosing a finishing style for a glass top table, you should consider safety. Flat polish, beveled, and pencil polish are the most ideal for tabletops.
Flat polish edgework is ground to create a smooth effect, and it is also a safe option. It works well if the tabletop is going to be framed. A beveled finish gives it a modern and sophisticated look, and it has thin edges. For this finishing, you can work with any width of the beveling. A pencil polish is a safe option and will give the glass a stunning finish.
Where to Buy Glass Tabletop
If you want your patio furniture to last, you should work with excellent quality. Fab Glass and Mirror is a recommended company to source your patio tabletop. They have customizable products manufactured under excellent standards. You don't have to lift a finger to get products from this manufacturer. All you need to do is place an order online, and it will be delivered at your doorstep in perfect shape.
The patio is an essential space in all homes. Investing in the right furniture will enhance the elegance of your patio and make it functional. Tabletops made of glass are a great option as they are affordable, durable, and elegant. They give you the opportunity to customize them to any style and design you deem best for your patio needs. There are endless options of glass types for this job. Properly maintain your patio furniture through regular cleaning and protecting them from moisture for them to last long.