When designing nurseries for baby boys, you want to get creative. Baby boy nursery ideas can reflect nature, sports, animals, or space. You can also stimulate the baby with a lot of colors and patterns. Decals, wallpaper, murals, and even simple paint will transform a simple room into a beautiful nursery.
Starting with a specific theme makes nursery planning easier. You can choose color schemes, furniture, and toys with better direction. Here are 20 ideas to get you to start.
1. Mountain Wall Decal Nursery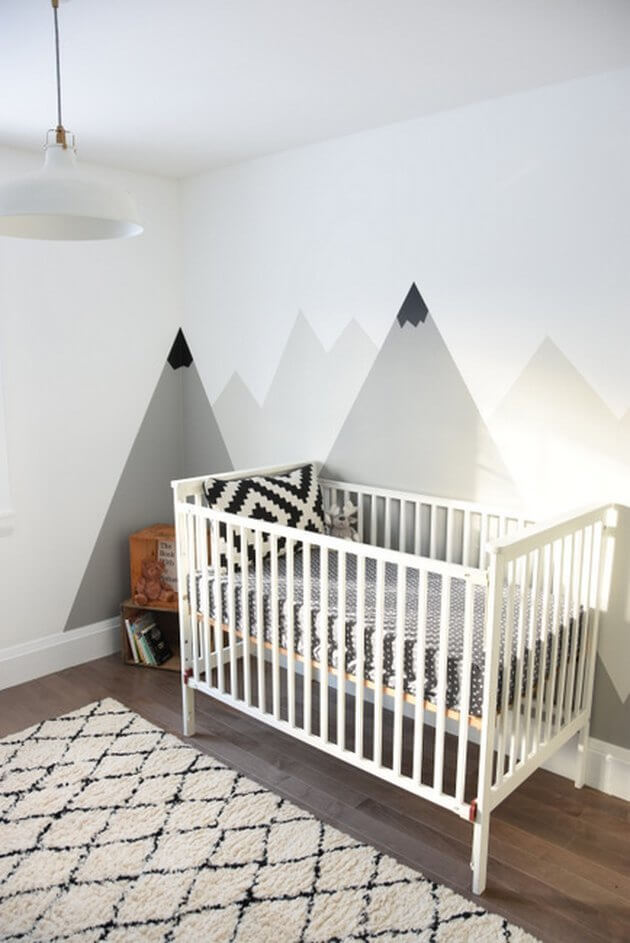 This room has simple mountain murals with relaxing, cool colors. The murals were positioned behind the crib, so they highlight the most important part of the nursery. The pillows, blanket, and rug have similar color schemes with the murals. No art skills required, read how to paint a DIY Mountain mural here.
Mountain Wall Art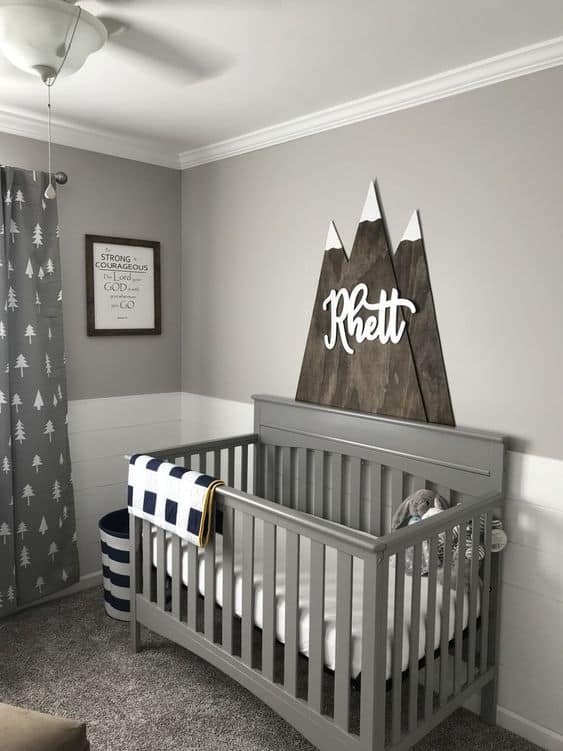 Are you in the middle of developing the perfect area for a very special little one? This unique mountain wall surface art is a wonderful way to add both an useful and designer touch to a brand-new babies nursery, kids's space or the home of a nature enthusiast.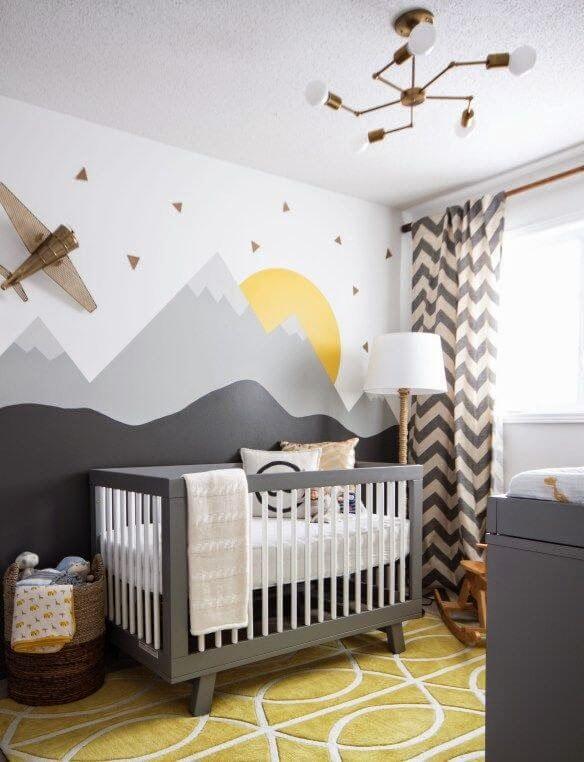 2. Vinyl Decal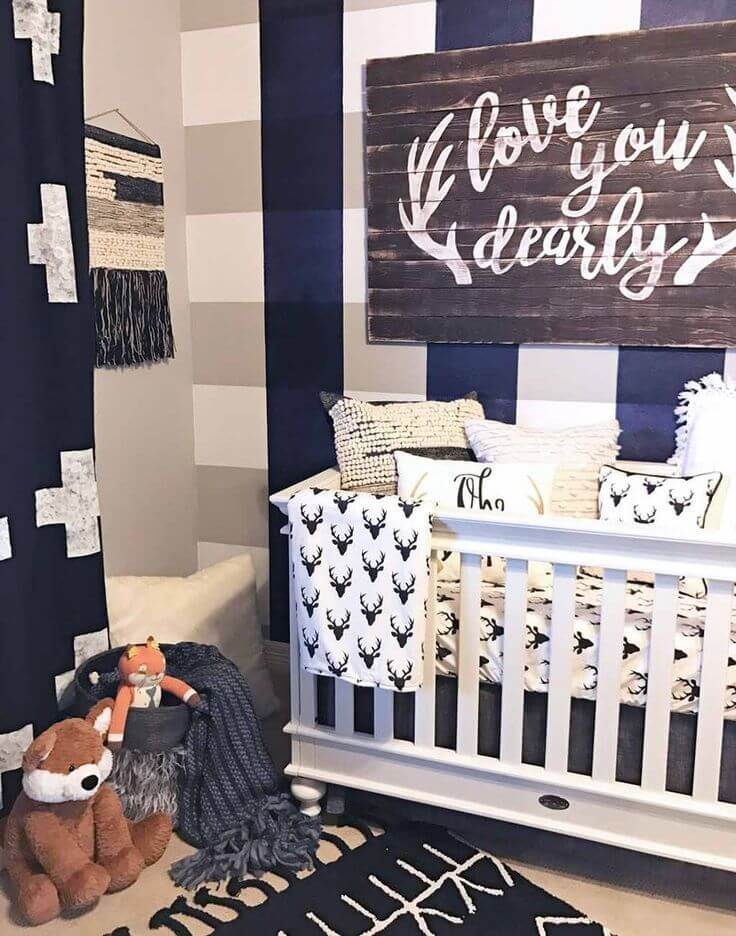 You are so dearly loved crib set. Vinyl decal creates bold color schemes without complicated painting. This vinyl offers streaks of dark blue on grey-and-white walls. Rustic wooden sign, deer motif, and Native American-style wall fabric added "Wild West" touch in this nursery.
3. Starry Sky Decal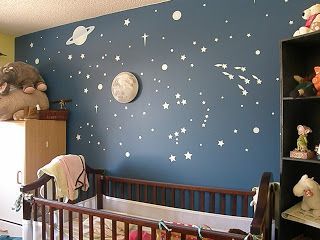 This wall has beautiful starry sky decal, with a 3D moon as the accent. It becomes a perfect background for a wooden crib. Your baby can look at the starts and let his imagination wander. Otherwise, the nursery has a quite practical design, with simple cabinets flanking the crib.
4. Sporty Crib Toy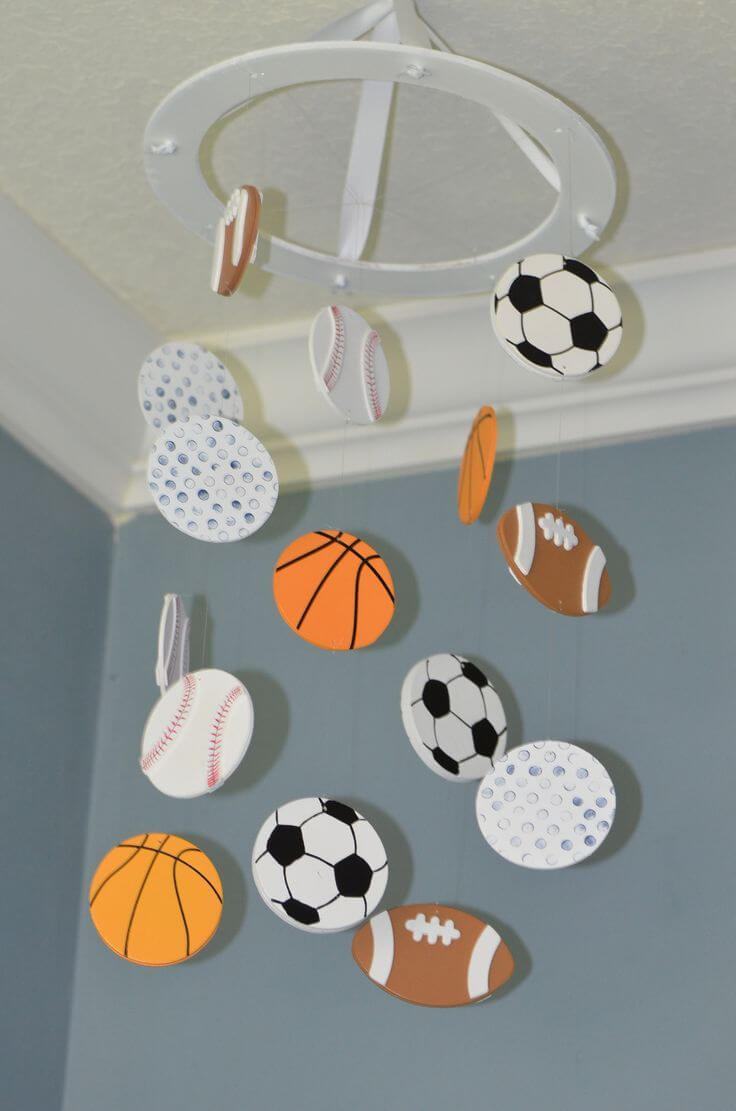 You can create a noticeable accent in a nursery by choosing themed crib toy. This sport-themed toy, for example, has colorful pendants in the shapes of various balls. They have bright colors that can stimulate the baby's brain. You can start decorating the nursery with inspiration from this toy.
5. Primary Colors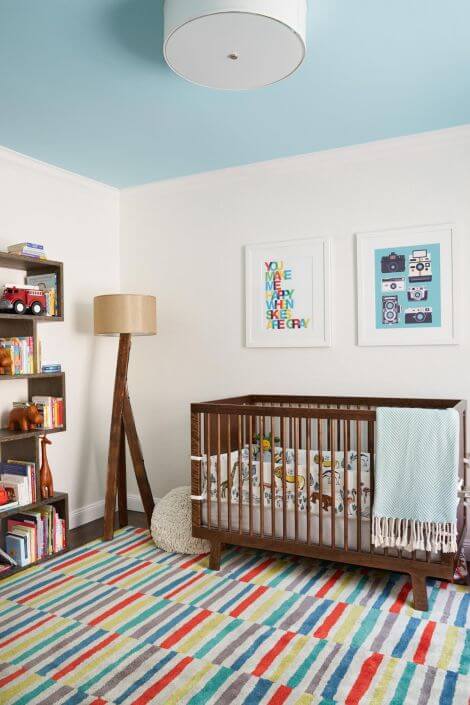 This nursery uses primary colors as the main decorative accents. The wall decoration and rug are adorned with red, yellow, and blue. The other decorations and furniture got fewer colors to balance the look. This combination works great with white walls and soft blue ceiling, which serves as the neutral background.
6. Shiplap in Boho Rustic Nursery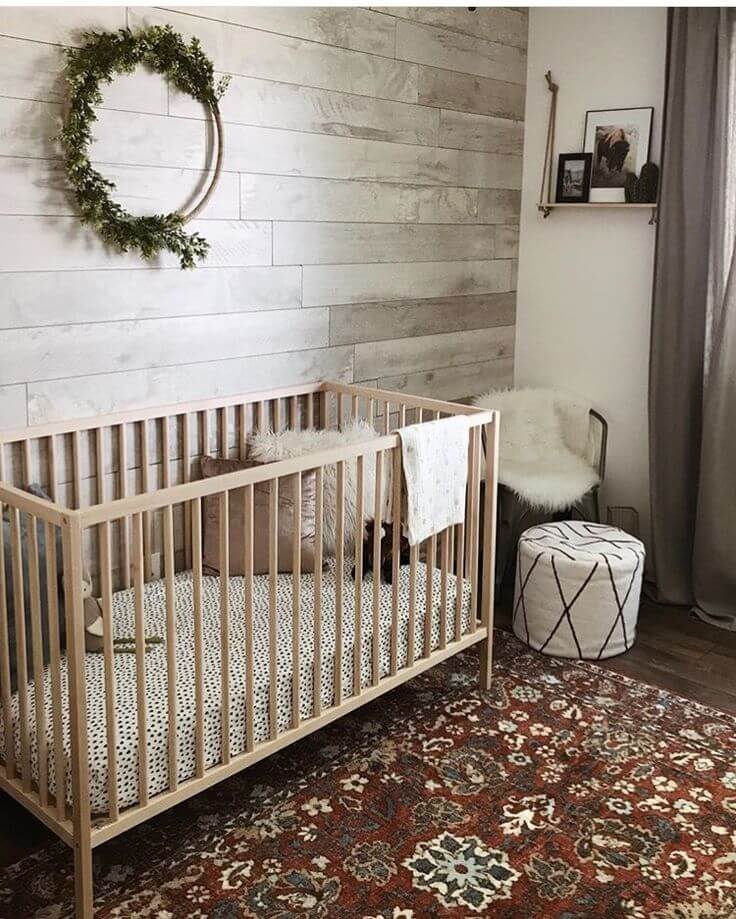 Apply elegant rustic design in your baby boy's nursery. This room has relaxing grey wooden panels as an accent wall. The simple wooden crib looks great with the patterned rug and white furniture. A green wreath creates a natural element in the nursery.
7. Animal-inspired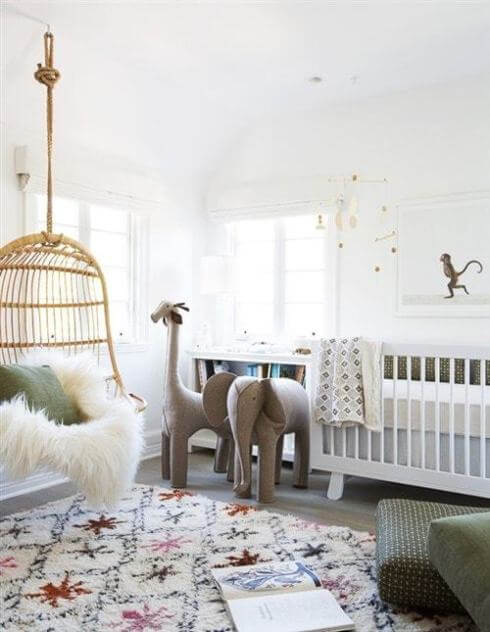 This animal-inspired nursery combined playful with realistic elements. The monkey illustration is real-like but understated, while the elephant and giraffe came as large stuffed toys. White crib and walls accompany colorful rug and swing seat. Subtle patterns are visible on blanket and pillows.
8. Dream Big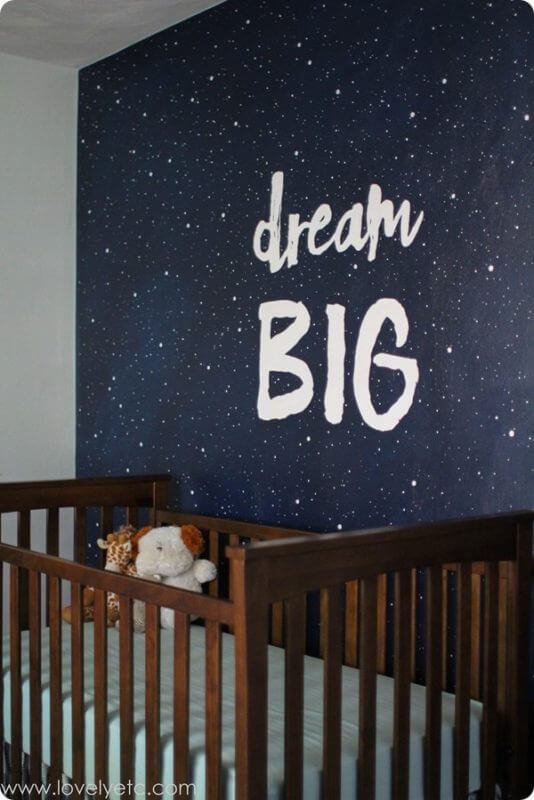 The dream became the main theme of this relaxing nursery. Beautiful clouds and soft colors are perfect to accompany your baby into relaxing slumber. Simple furniture and white elements reduce the cluttered look. They also make it easier for parents to find stuff quickly in the nursery.
9. Sweetly Celestial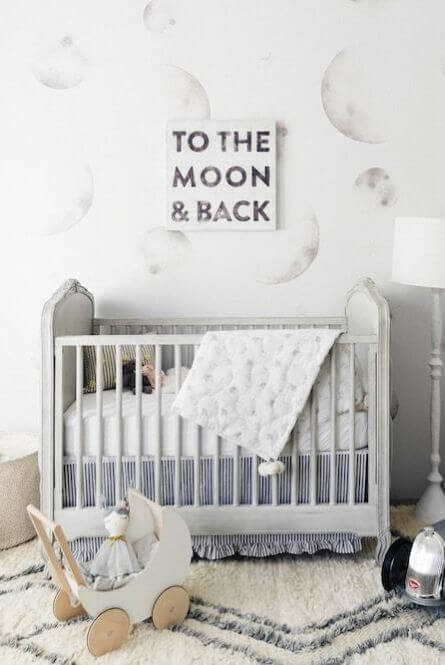 Bring your little boy to the moon and back with this sweetly celestial nursery. The room has a relaxing greyish white tone, with subtle moon decal behind the crib. Whimsical sign sets the tone in this nursery. The simple crib, toys, blanket, and rug make this nursery look so elegant.
10. Triangles and Stripes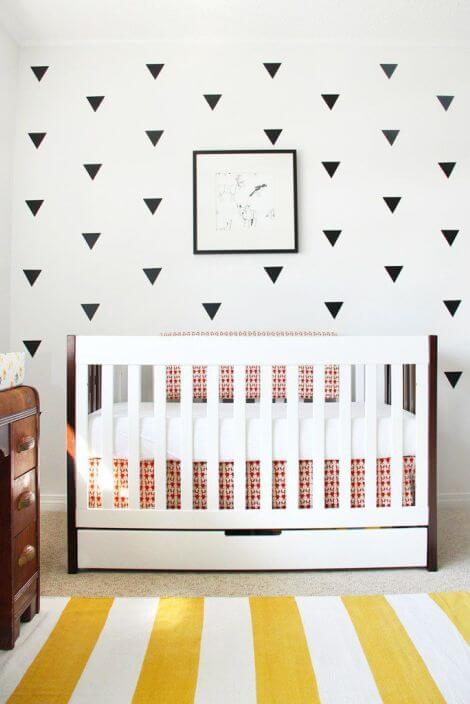 Don't have an idea to decorate a nursery? Return to basic and start from simple patterns. Combining triangles and stripes creates a unique design. This nursery has small triangle decal motifs, which pair nicely with the striped rug. The yellow-and-white color creates a good contrast with black-and-white walls.
11. Growth Chart Ruler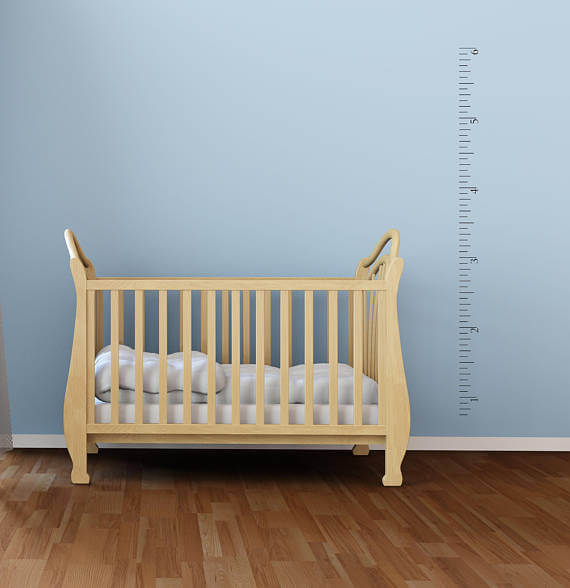 Growth chart ruler makes any nursery more exciting. Parents can see the chart and hope that the babies grow healthy. The chart ruler also makes practical decoration, perfect if you don't like too many ornaments in the nursery.
12. Patterned Textures – Boho Nursery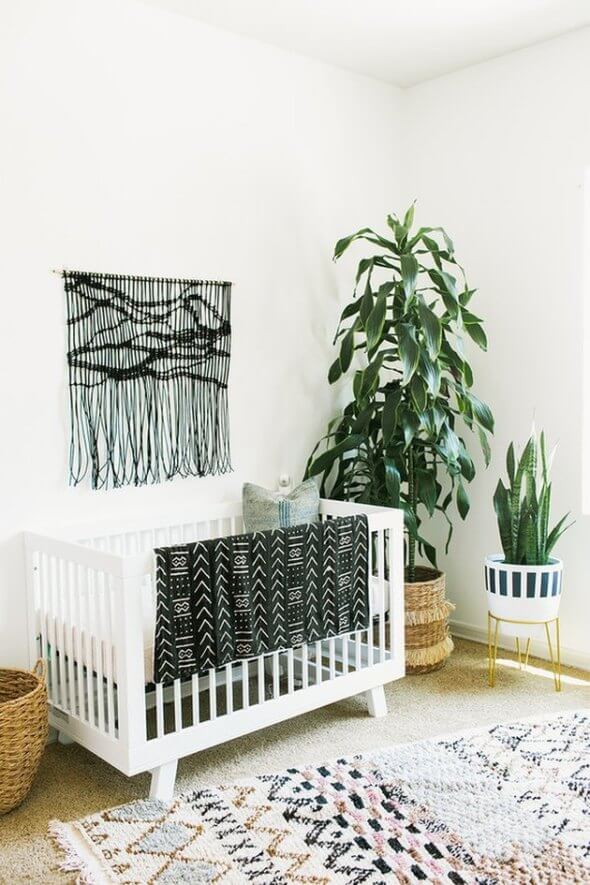 This nursery chose patterns and textures to decorate the empty spaces in the room. The blanket, rug, and wall ornament are made of textured fabric. The rich patterns create an interesting look, but humble in their simplicity. Green houseplants and neutral tones make this nursery look relaxing.
13. Name Decals on White Wall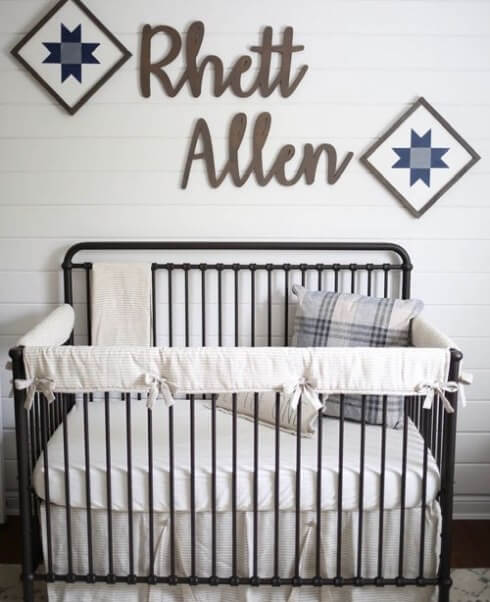 Name decals became the main ornaments and themes on white walls. Each name is symbolized with a beautiful sign. The dark crib creates a nice contrast with white walls. White mattress and patterned pillow pair nicely with the crib.
14. Country-style Baby Boy Nursery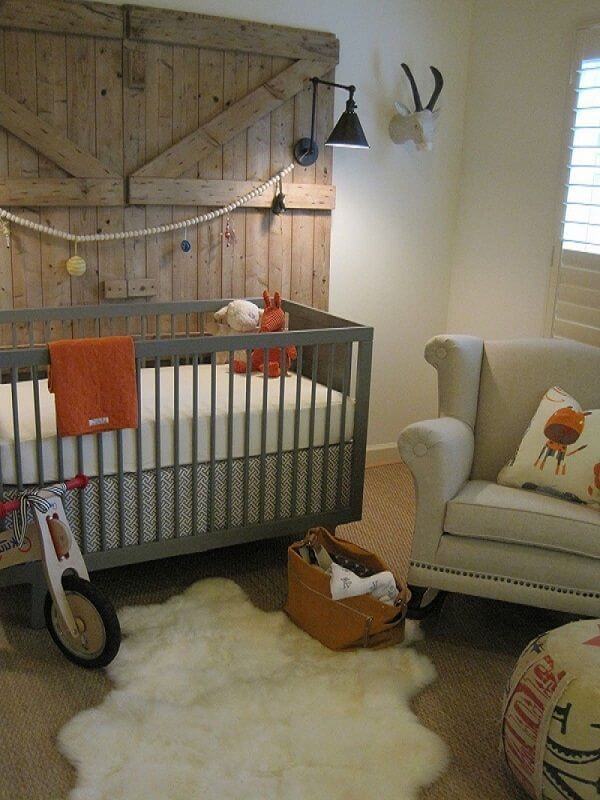 Country style is perfect for a baby boy nursery. Earth colors with splashes of red or orange make the room very interesting. A repurposed cabin door became a great background for a simple grey crib. A lamp was attached to the door to create more directed lighting fixture.
15. No Problem with Small Rooms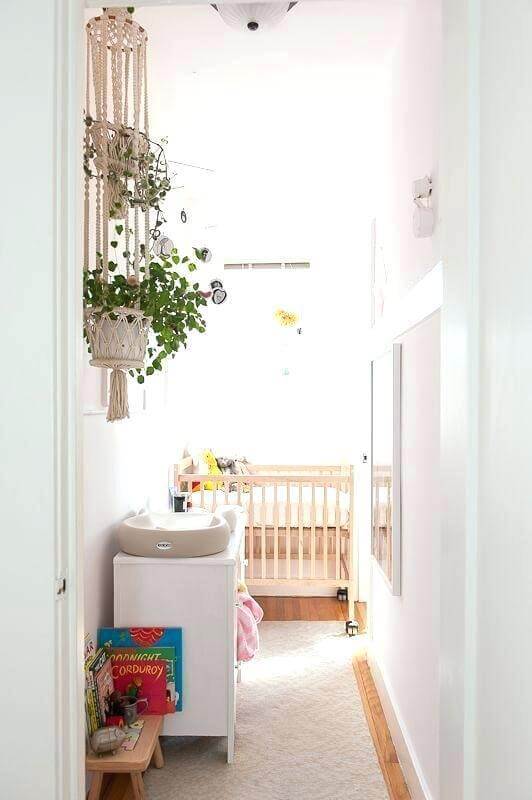 Have a small room? No problem. You can decorate smartly to use small space. This nursery, for example, has a crib at the end of the room, close to the window. The diaper-changing station was placed on a simple cabinet, which was put on the hallway. The decorations were hung on the walls to save space.
16. Moon and Stars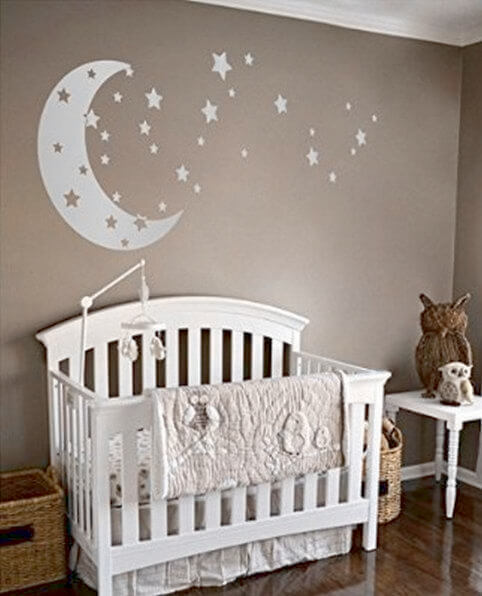 Another sky-inspired nursery, this room has a humble white decal that reflects moon and stars. The background walls are soft grey, which contrasts nicely with the white crib. Owl-themed toys and fabric emphasize the night sky theme even more.
17. Bring Animals to Nursery Wall Art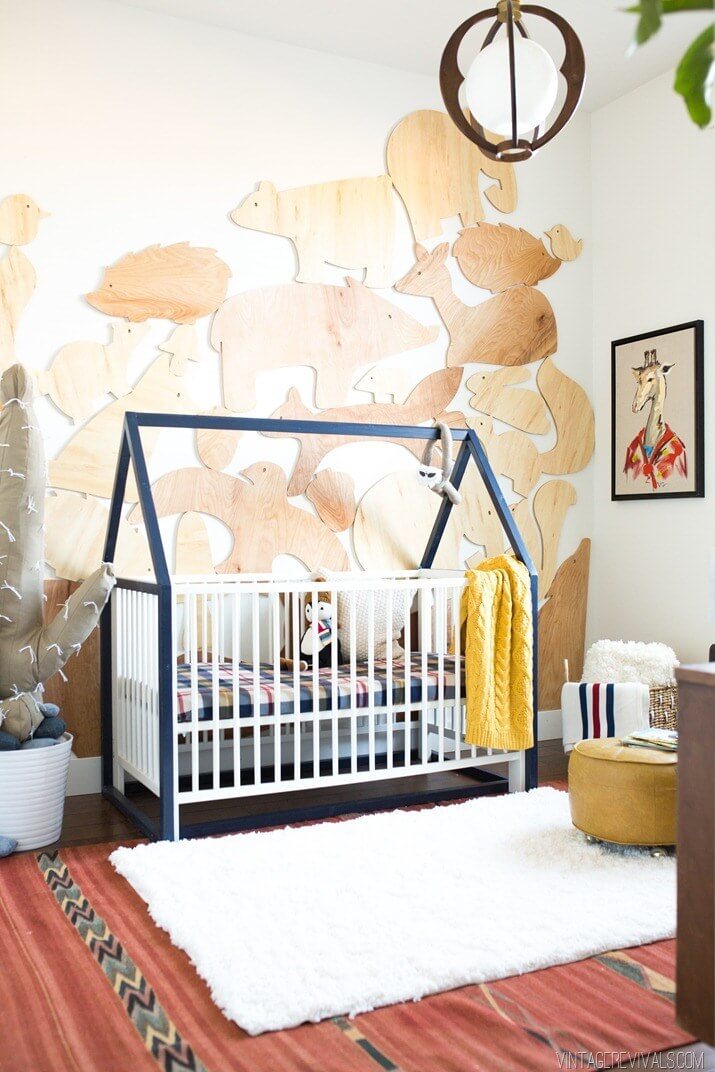 This nursery took itself seriously with an animal theme. The wall behind the crib is packed with animal shapes from wood. A giraffe artwork makes a whimsical companion to the minimalistic animal panels. They are balanced with the dark blue-and-white crib. The dark wooden floor is also paired with a white rug.
18. Nautical Nursery Idea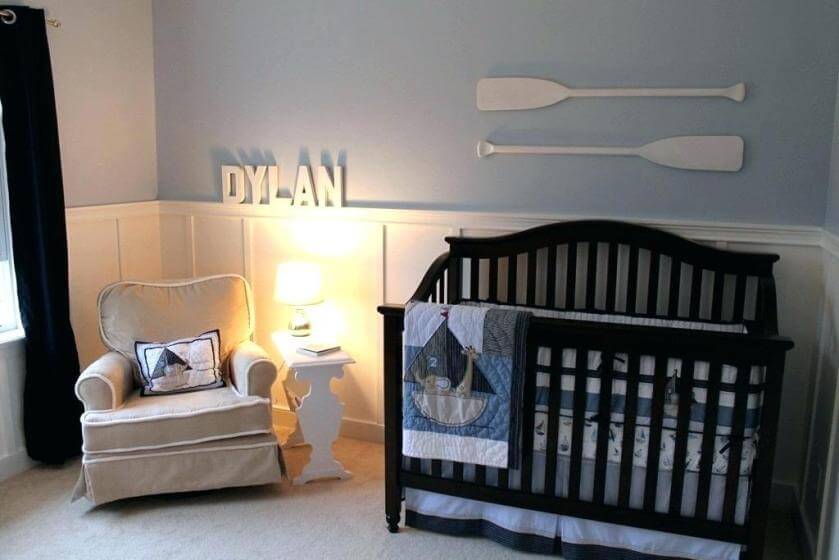 The nautical theme was taken simply with this nursery. The two-tone walls have pastel blue and white colors. The nautical elements are seen from the two paddles and ships on the blanket and pillow. A name decal, mini sofa, and a small lamp make the room more intimate.
19. Grey and Yellow Combination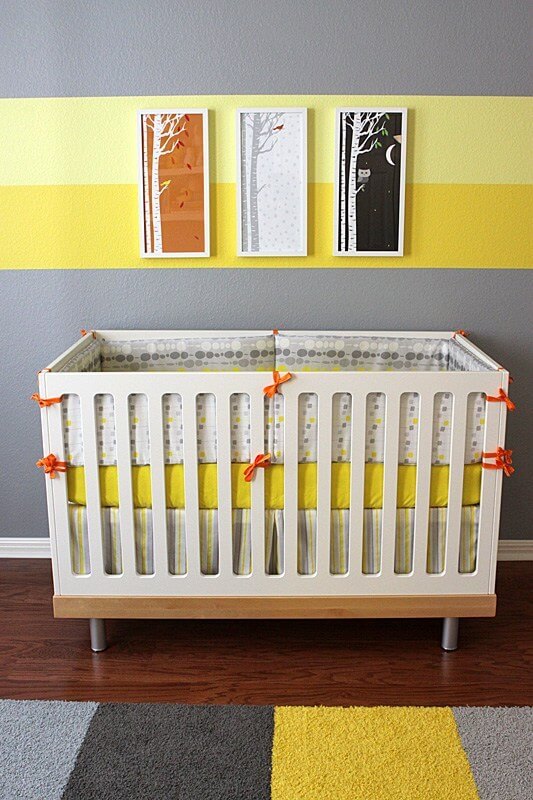 Return to the easy theme by combining two unique colors. Grey and yellow are the more prominent colors in this nursery. Striped walls and rug look great together. The artworks are simple but bright, mimicking the color theme. The white crib also has yellow and grey color elements.
20. Neutral, Earthy Nursery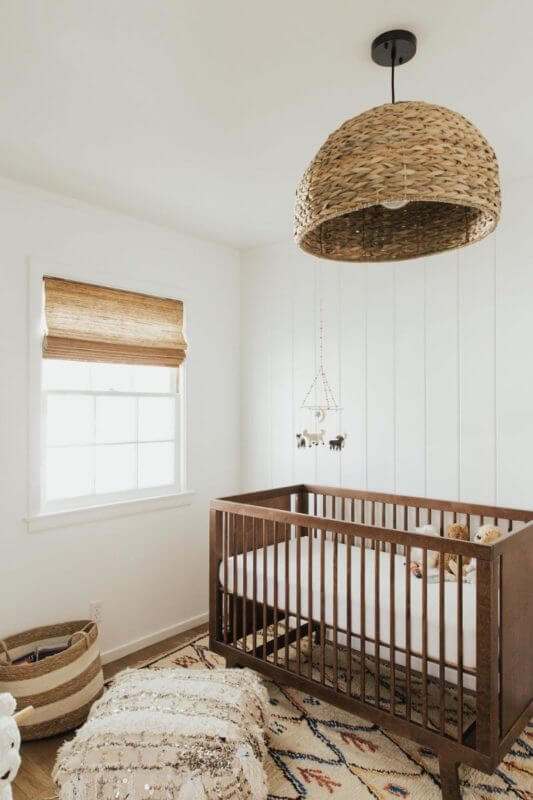 The earthy element is great to "ground" your baby's spiritual element. This nursery uses earth colors and theme to create a relaxing room. Natural materials are seen on the lamp and blind. The simple wooden crib is paired nicely with patterned rugs.
Live In Jungle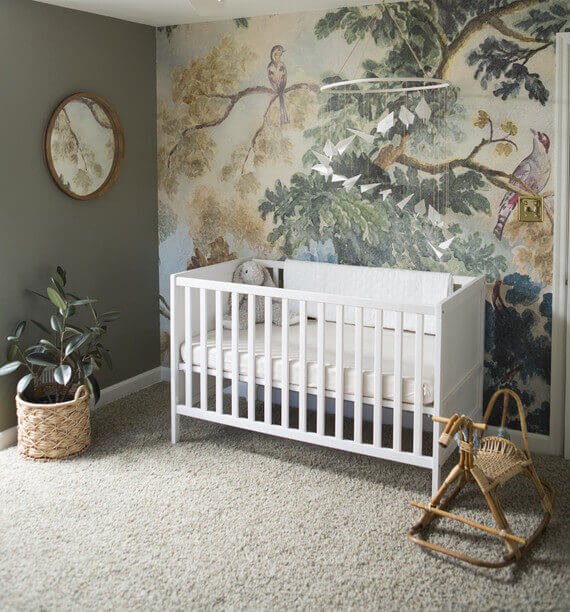 Go Floral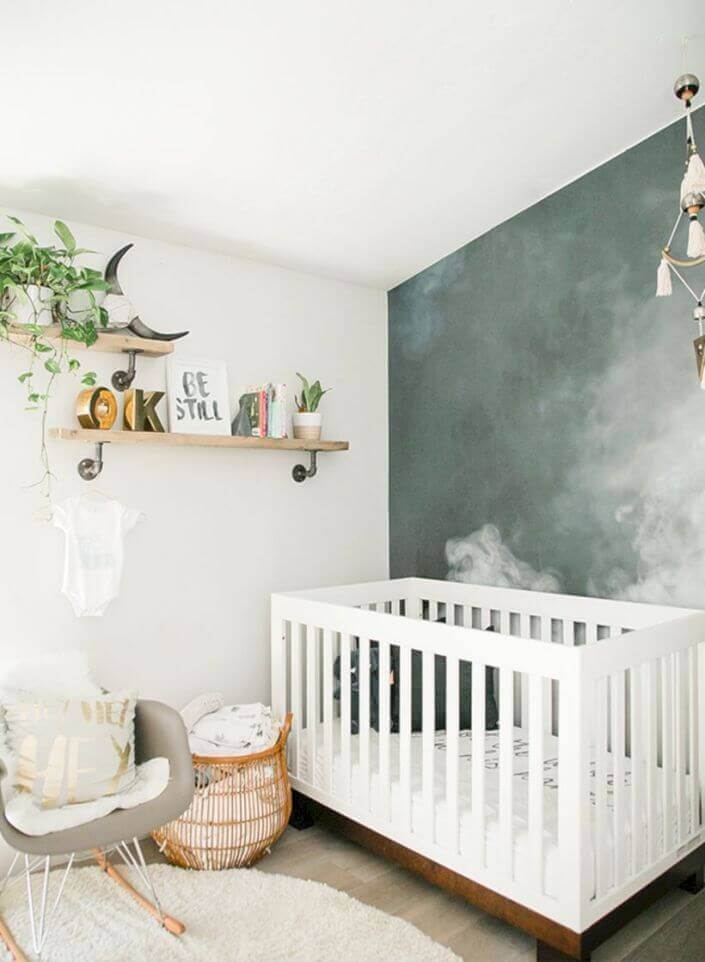 Rustic Alaska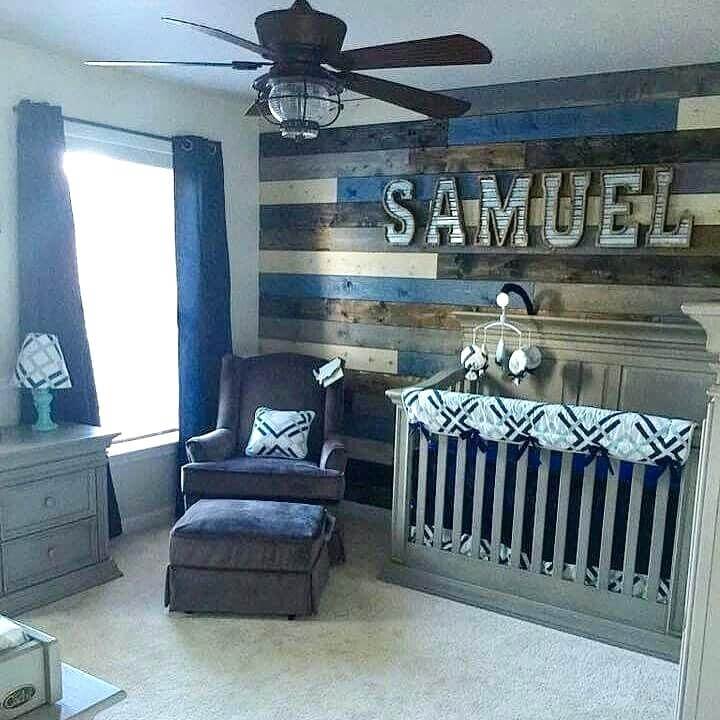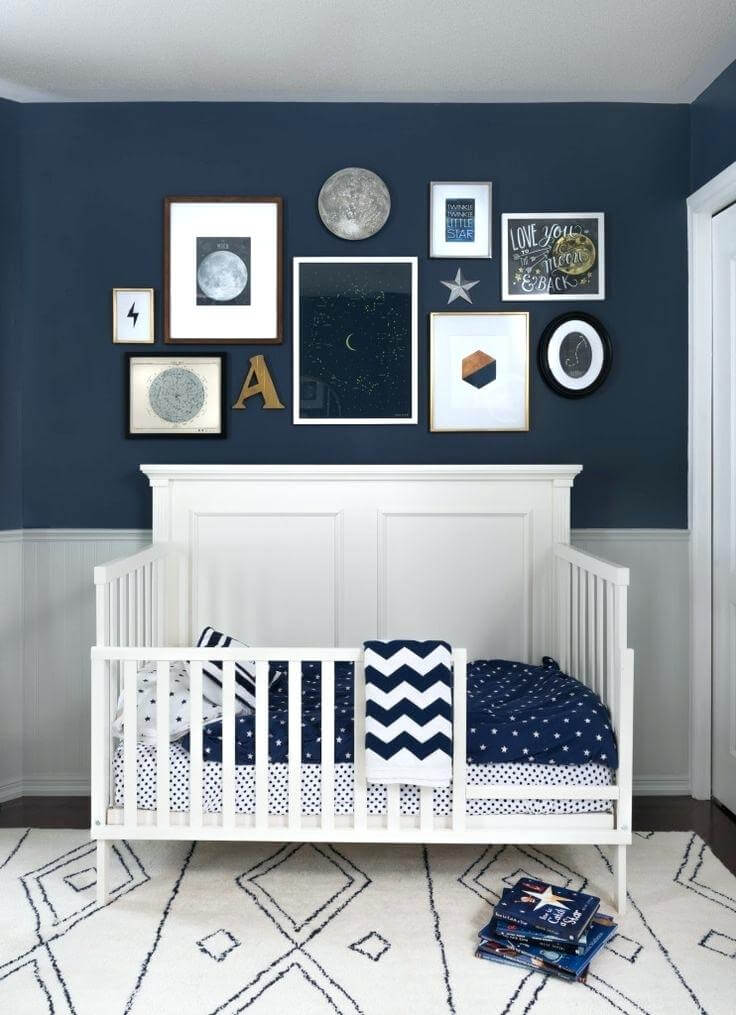 Dinosaurs Wall Art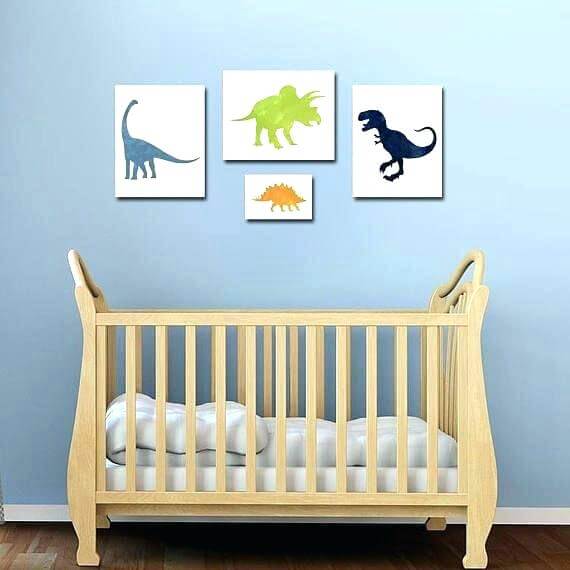 Modern Style Boy Nursery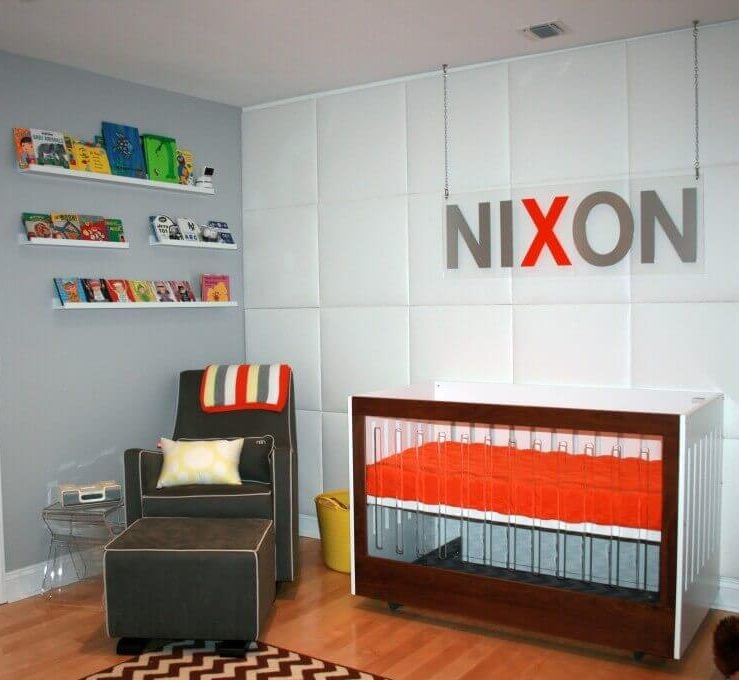 Modern Vintage Nusery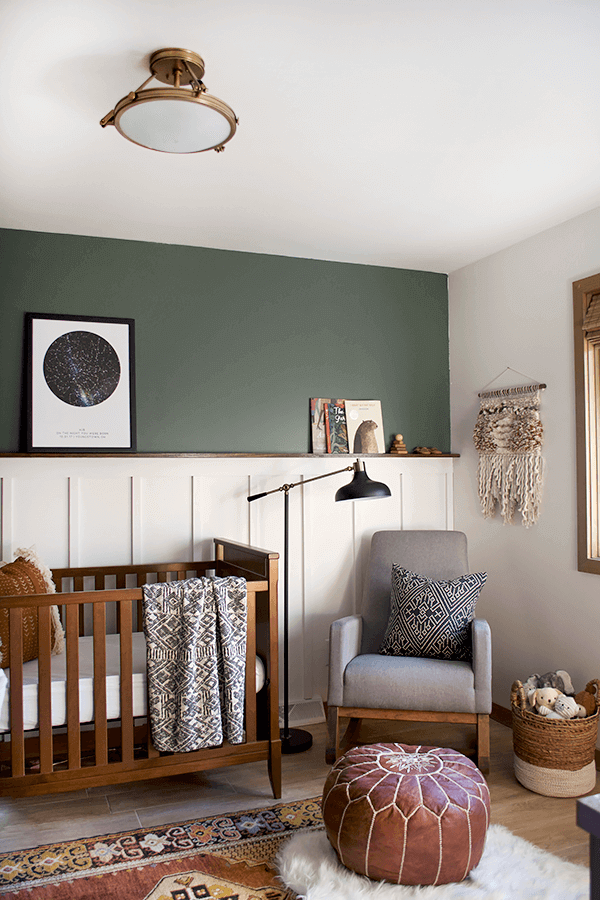 Bright and Bananas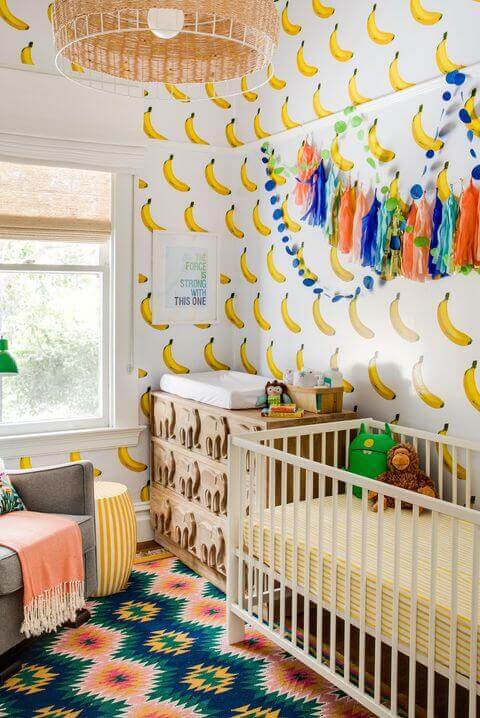 Peterpan Wall Art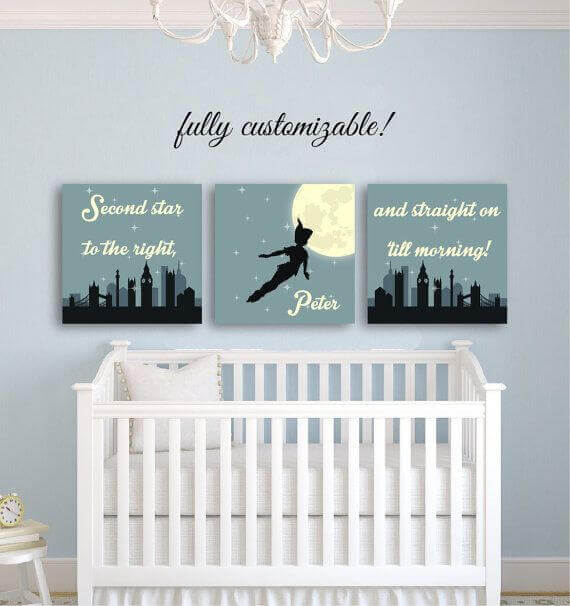 Sport Themed Nursery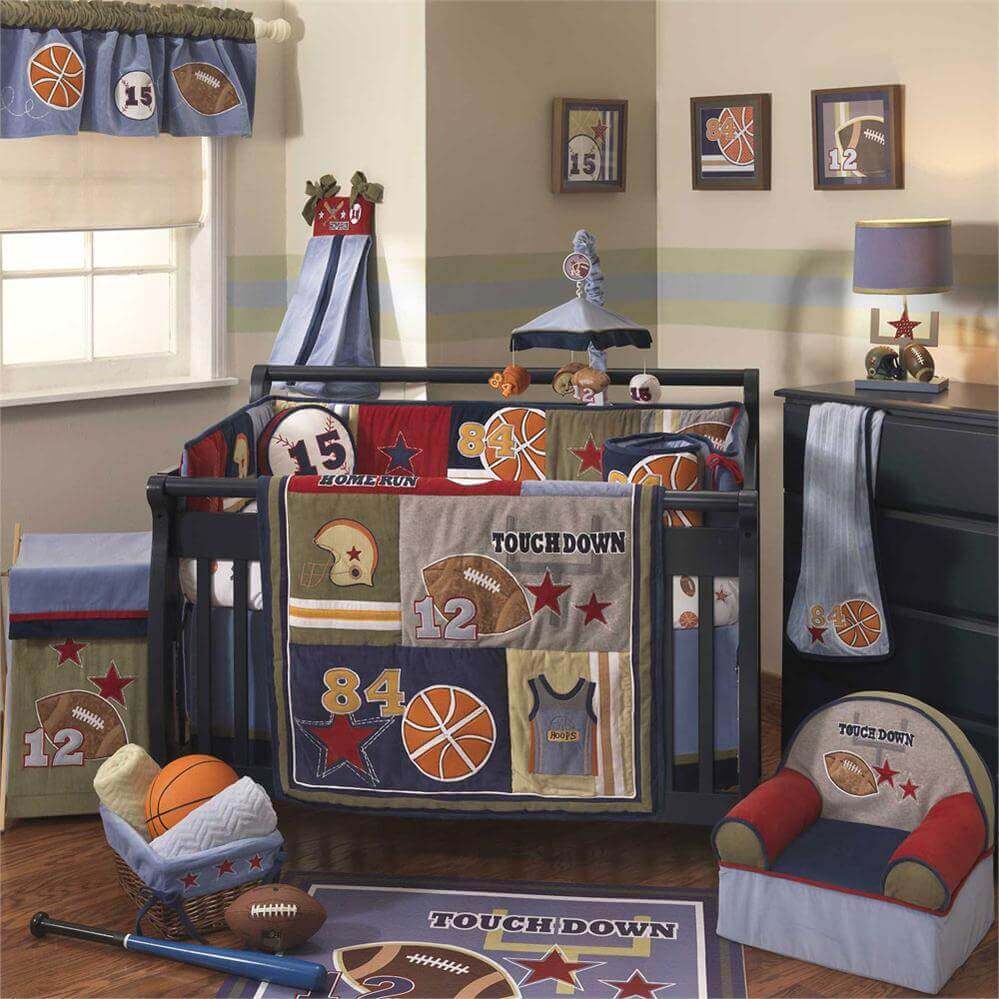 Starwars Wall Art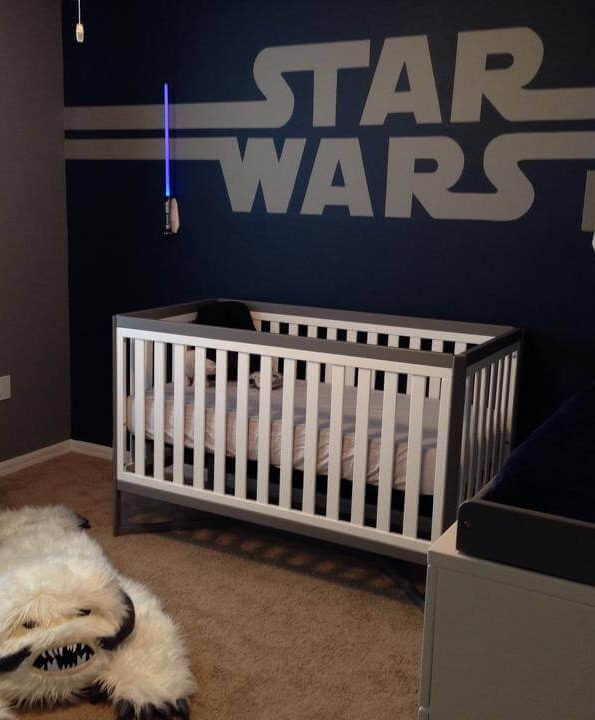 Twin Baby Boy Nursery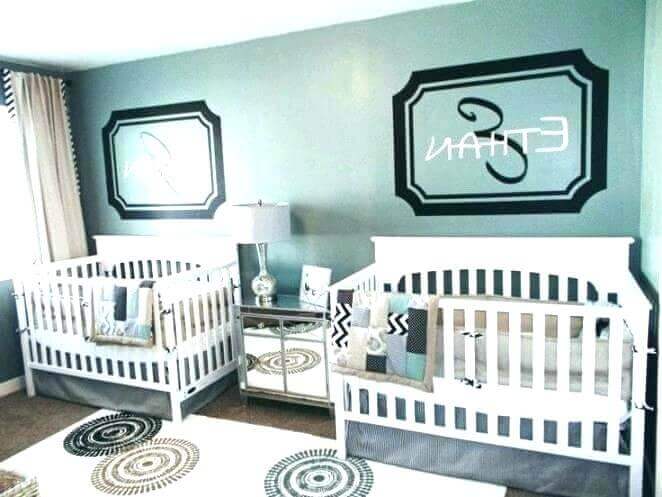 Winnie The Pooh and Piglet Quote
Pirates Theme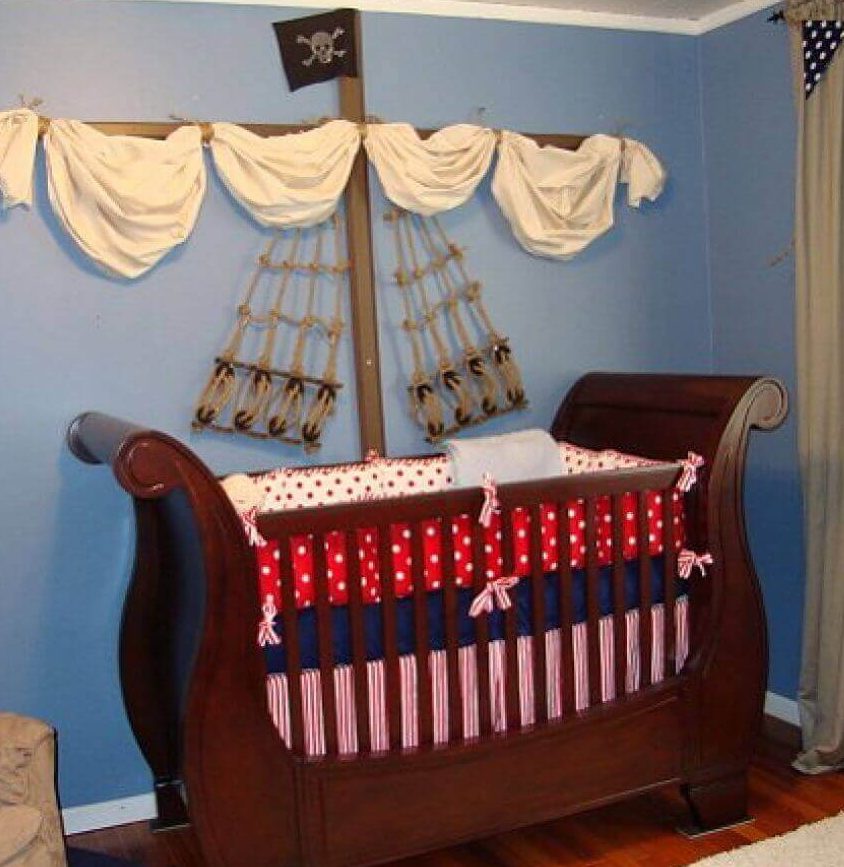 Boy Nursery with Elephant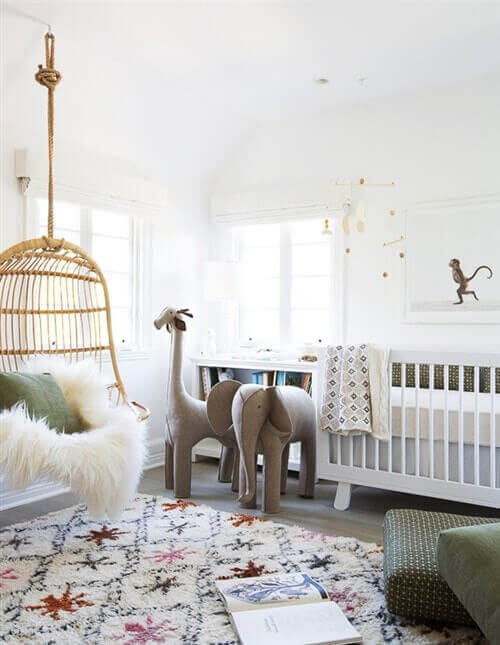 Rustic Cowboy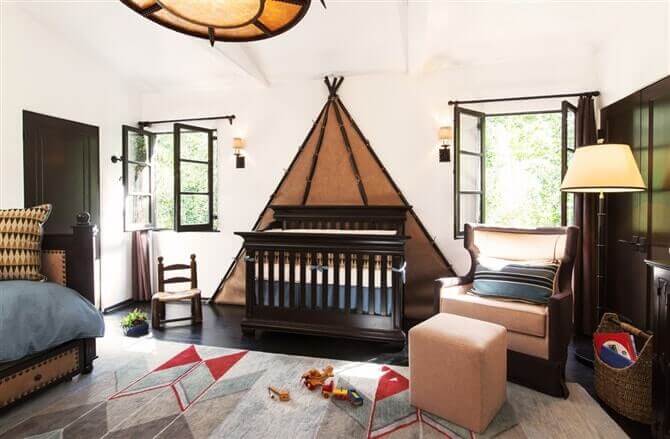 ***
These baby boy nursery ideas are perfect for any parents. Try choosing one design that reflects your hope and wish for the baby.