Some of you probably do not think baseboard is useful. This small detail can change your room's look. Moreover, it helps hide wall flaws and prevent any leaks. That is the reason these cool baseboard styles should be read.
Choosing the floor molding for your house can be a confusing task since there are many fabulous trim styles. No worries. We have compiled different baseboard options, from traditional to minimalist to mid-century modern.
Baseboard Styles and Trim Profiles
1. Sculpted Mid-Height Baseboard Molding Ideas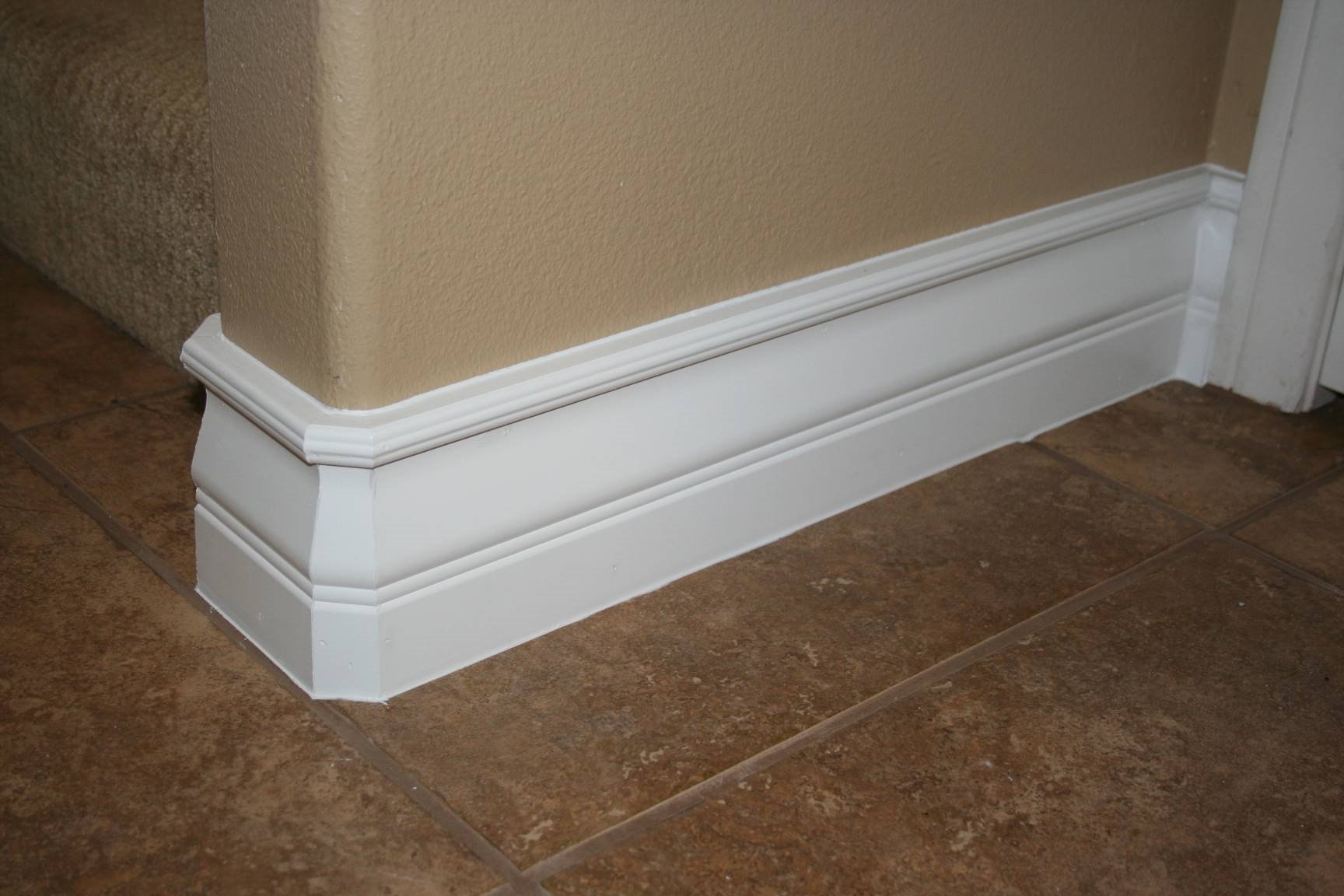 As the name suggests, this baseboard molding is stunningly sculpted. It is usually 5/8 inch thick and about 4 to 5 ½ inches tall. It has great resistance due to its thickness too.
The top part of the molding normally features steps or scallops that go back into a wall. Besides, they lend the baseboard a visual interest. The rates are varied for sure because of the wide variation in its height and sculpting.
It injects character into the room and pairs well with any crown molding. To create a focal skirting board, paint it in a contrasting shade to the flooring and walls.
Furthermore, it is both stylish and elegant. That is why it would be a perfect choice for the dining room.
2. Stepped Baseboard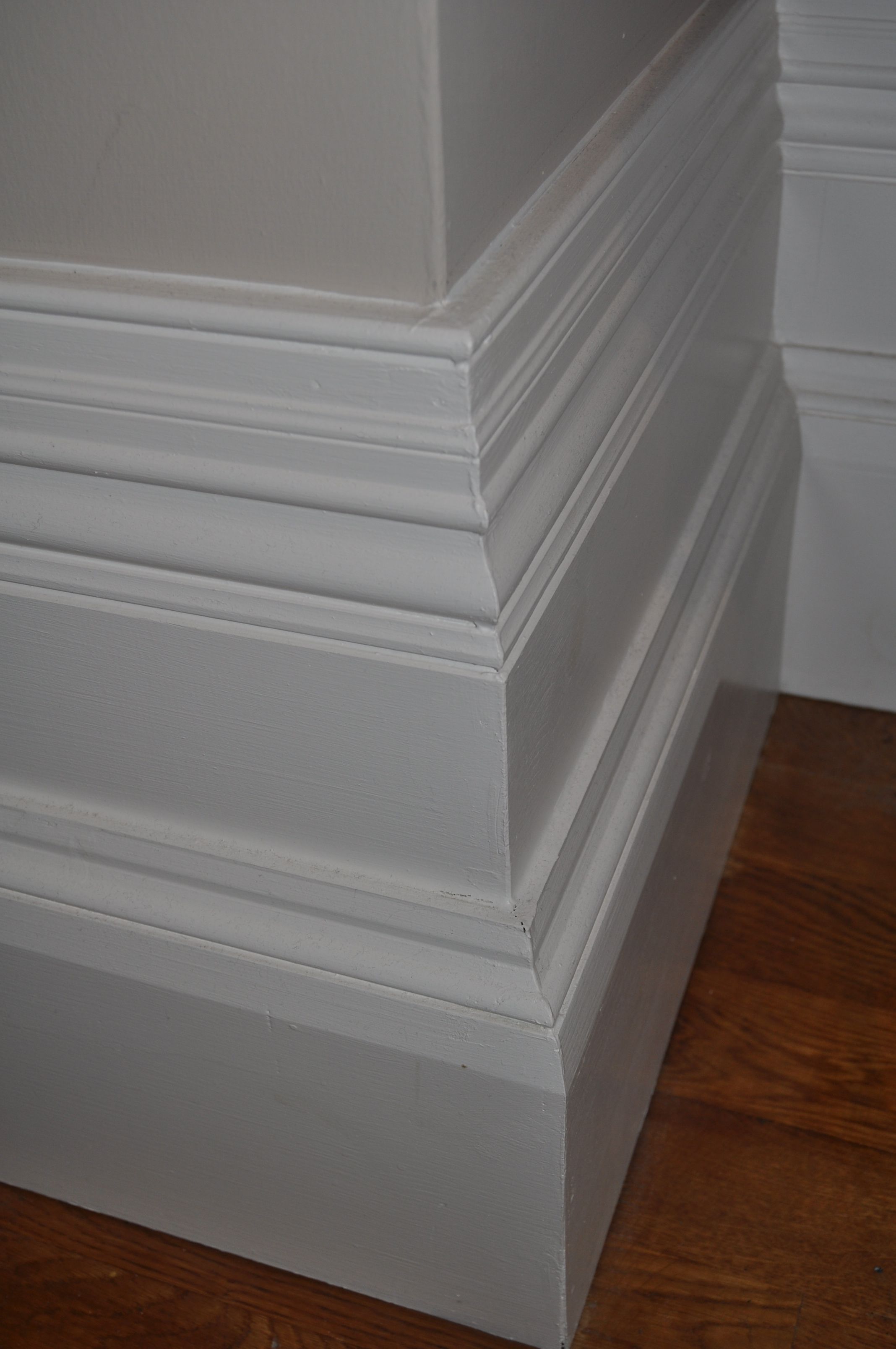 Stepped baseboard trim is one of the most popular skirting boards. It is among the most affordable styles as well. If you pick oak stepped floor molding, it generally costs $1.60 for each linear foot.
The upper part of the floor molding typically boasts stepped shape, allowing it to taper towards a wall. It also generates a more ornamental corner and a softer look. Additionally, it offers intricate details without overwhelming the room.
It works well in several varying styles. However, it is the best fit for a contemporary house due to its simplicity.
If you are into something traditional, go for extended Victorian stepped mopboard like the one pictured above. It undoubtedly will strikingly alter your home.
3. Baseboard Profiles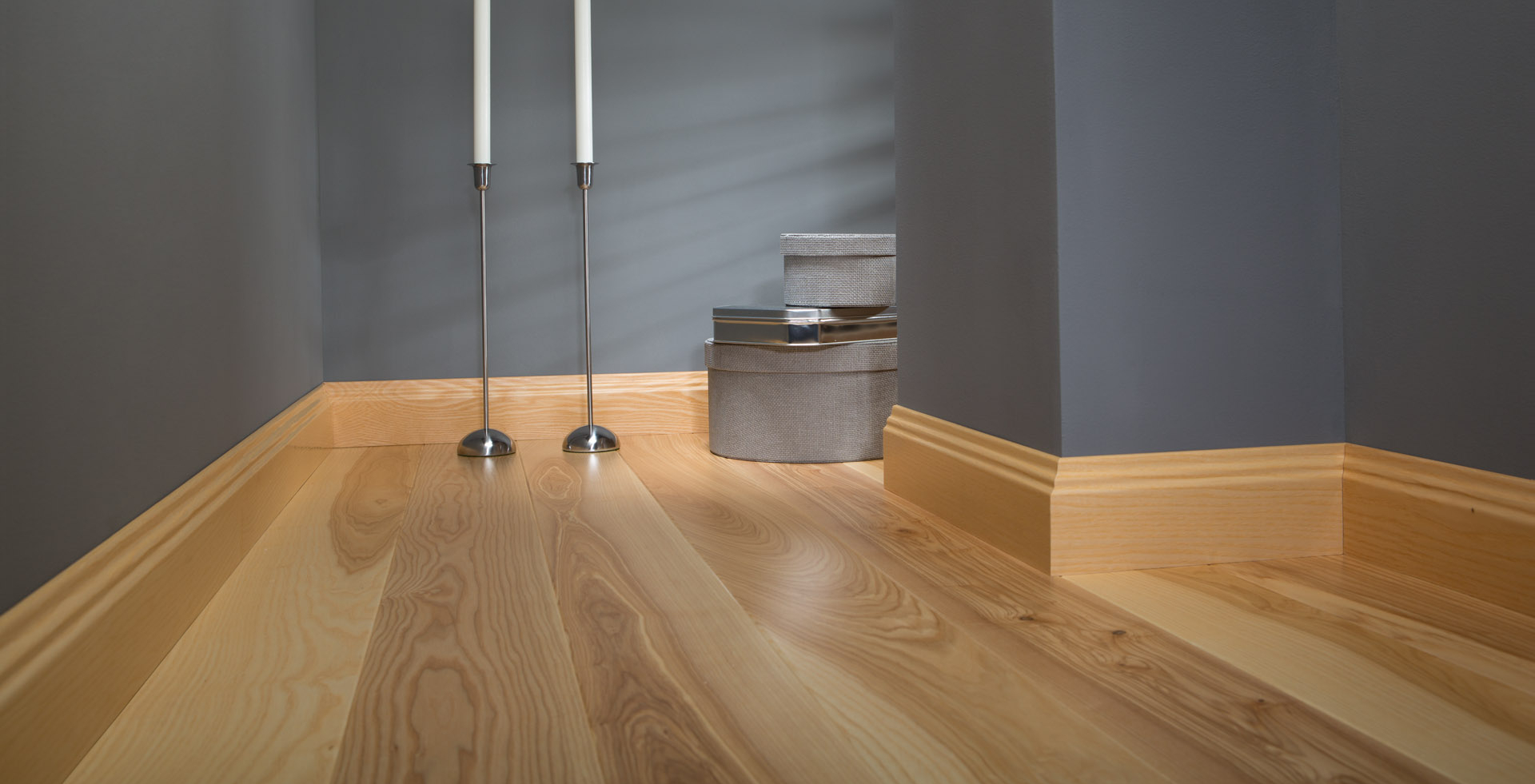 The baseboard profile is the way your skirting board looks when viewed from side to side. The shape and height of your base molding greatly affect its profile.
There is a dizzying selection of baseboard trim profiles on the market. You should stick to the reliable base molding styles. Therefore, they will not go out of trend anytime soon.
You can also layer a different mopboard profile on top of the existing baseboard for a unique, custom-made look. Just let your creativity run wild.
The modern baseboard profile usually displays smooth lines and sharp edges. In this example, the pine stepped base molding and flooring contrast nicely with medium gray walls. They exude a warm atmosphere.
4. Vinyl Floor Molding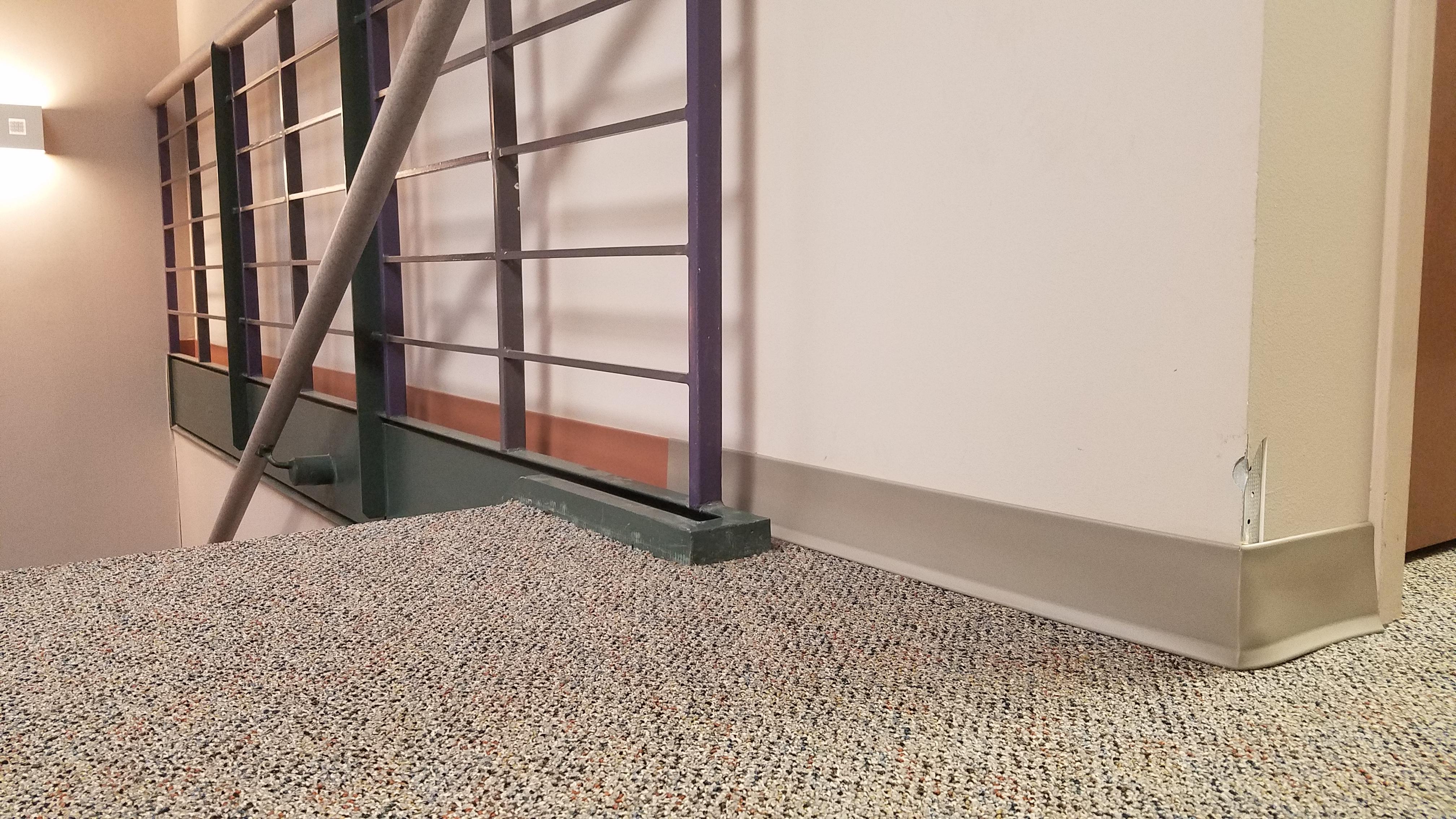 Vinyl is certainly one of the most typical baseboard styles. It is available in the simple design and any color, and its profiles have been used in houses for years. Not only is it durable, but also budget-friendly and simple to install.
You can also set up, shape, miter, and cut your vinyl skirting board as wanted. Glue it to the wall is all the job to be done.
Furthermore, vinyl base molding is mostly utilized in bathrooms. It remains great even in humid environments. However, you need to maintain it properly; otherwise, yours can curl over the years.
Here, the vinyl mop board was painted Martha Stewart's beach sand. It coordinates perfectly with the neutral-toned carpet and walls.
5. Major Base Molding Profiles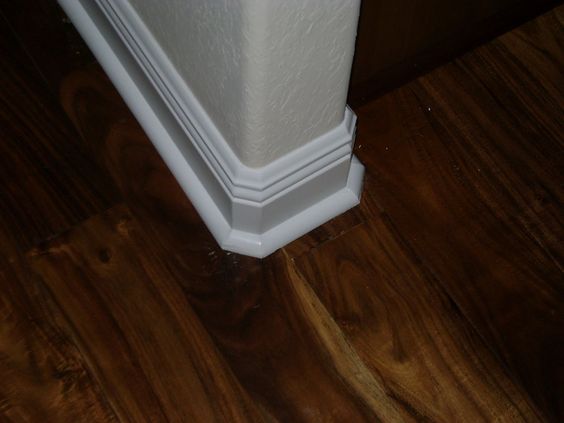 There are numerous trim profiles to satisfy the needs of homeowners and interior designers. The quarter-round skirting board has garnered more popularity. Essentially, it is a molding installed on the foot of the existing mopboard.
As the name indicates, it comes in a quarter-circle shape. This type is also known as a base shoe. Generally, it has the same color and material of the base molding for a unified look.
The quarter-round skirting board gives the three-inch rounded baseboard a delightful final addition. It fills the gaps between the floor and mopboard, not to mention it lends the space some dimension.
Both white base shoe and floor molding evoke a sense of cleanliness. Meanwhile, the dark-toned wood floor sets an inviting scene.
6. Plain Base Molding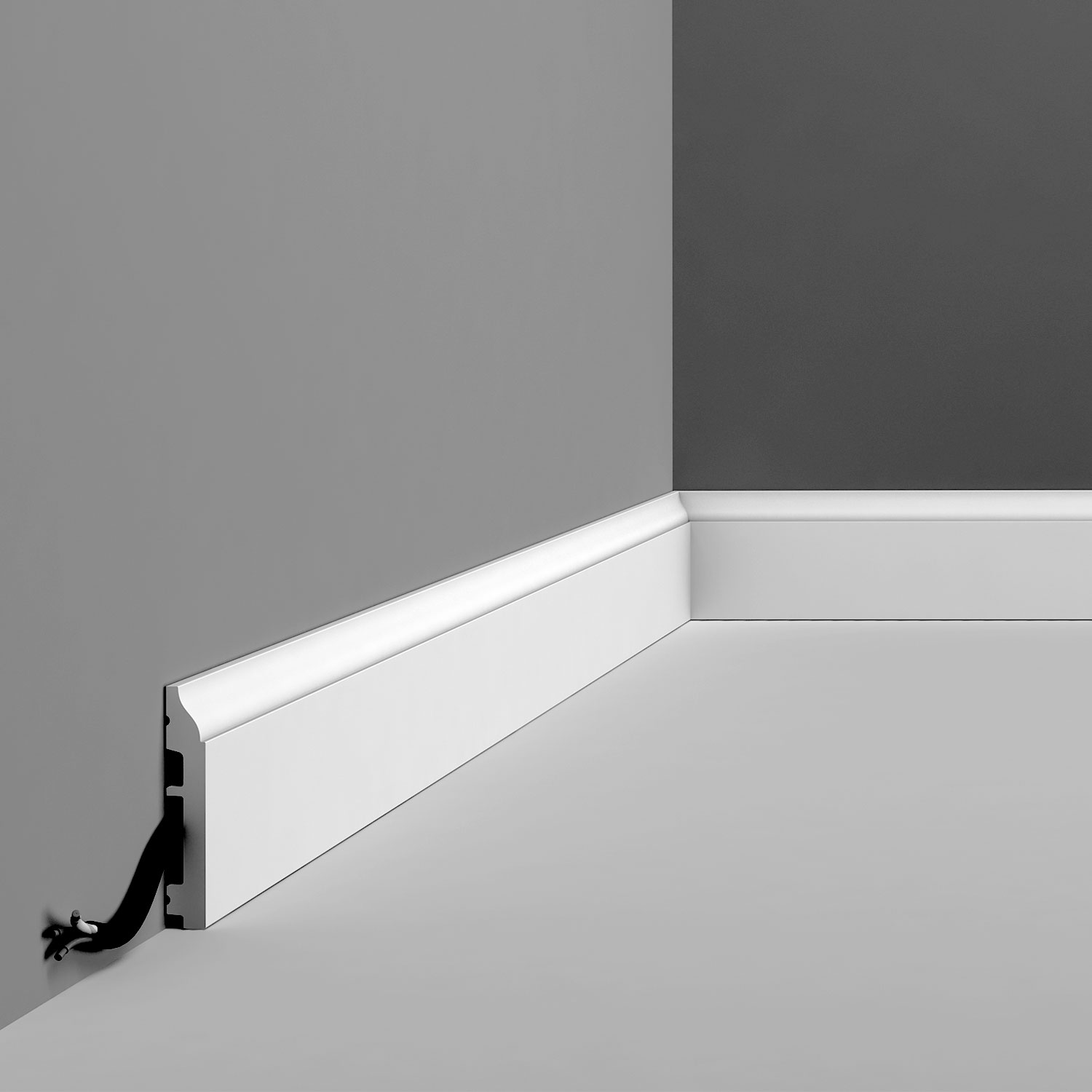 This baseboard is anything but basic. It can be turned into various profile patterns too. Normally, the makers use MDF in the plain baseboard's design.
Moreover, it employs curves and a flat unit along with the skirting board. You could paint or stain it as wanted. A few coats of paint will help highlight the plain base molding.
The discolored baseboard is highly preferable in modern homes. It splendidly matches with gray flooring and walls.
If you want to experiment with baseboard profiles, paint your plain floor molding a vibrant color. That way, it can work as a focal point and makes your space shine in no time.
7. Flat Baseboard Molding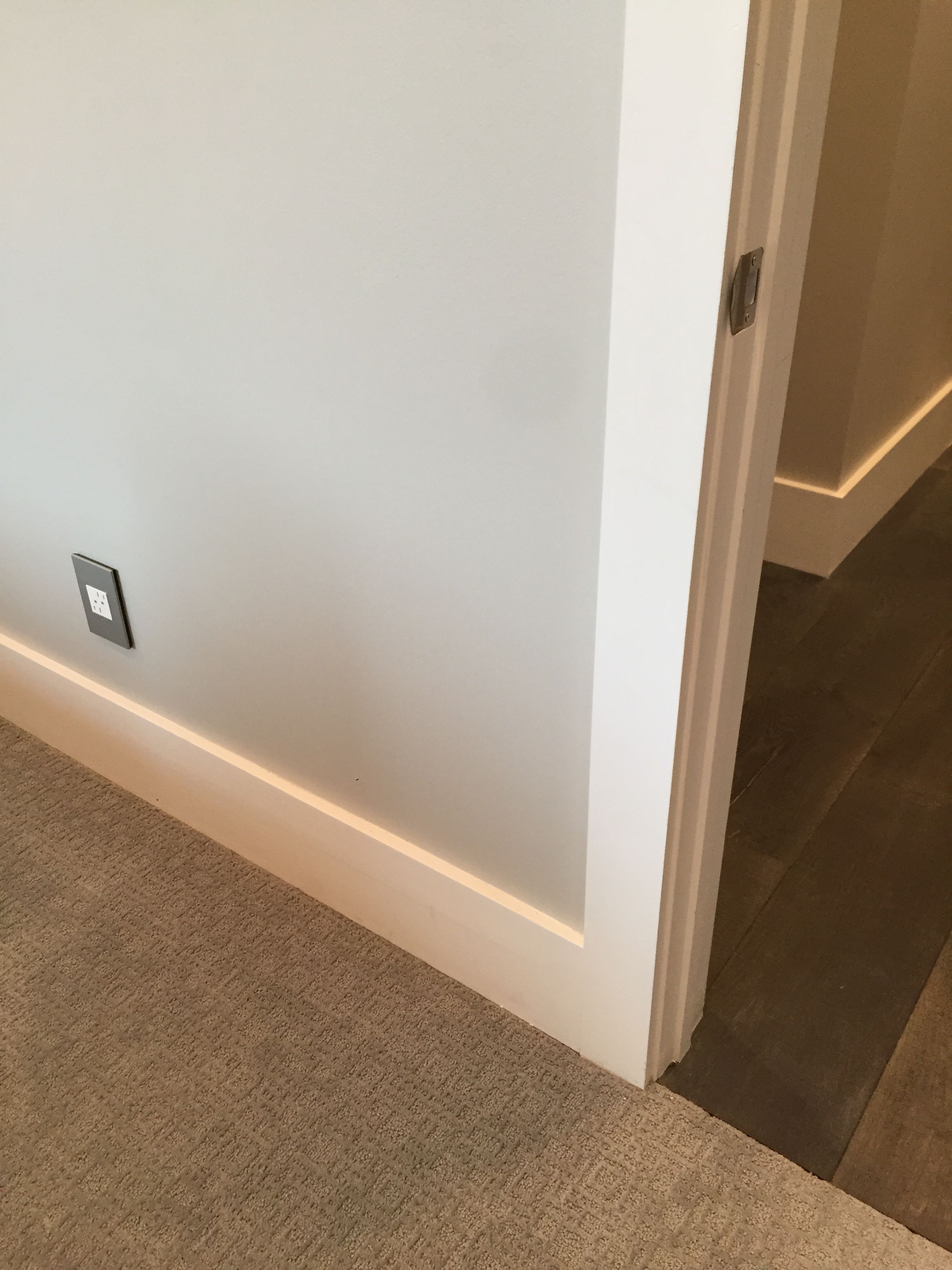 Are you searching for modern baseboard styles? Installing a flat skirting board to your wall is the best way to go. It features square corners. In a flash, it lends your room a sophisticated aesthetic.
This type of mopboard is 5/6 inches thick in general. Speaking of density, it greatly differs depending on the application. It is rated likewise to stepped skirting board as well.
Furthermore, the flat baseboard's back is usually grooved. It allows the mopboard to adhere to the wall easily. That trim can also be used as-is. Another option is to stack a quarter-round molding on top of it for a more terrific look.
If you are crazy about mid-century modern baseboard styles, flat skirting board surely wins your heart. More importantly, it is considered a cost-effective option for floor molding.
Compared to other baseboard styles, flat trim is more versatile. It works nicely in any style of the home, from minimalist to Victorian. Whether your house has luxury crown molding or not, you cannot go wrong with this type.
8. Sculpted Taller Baseboard Styles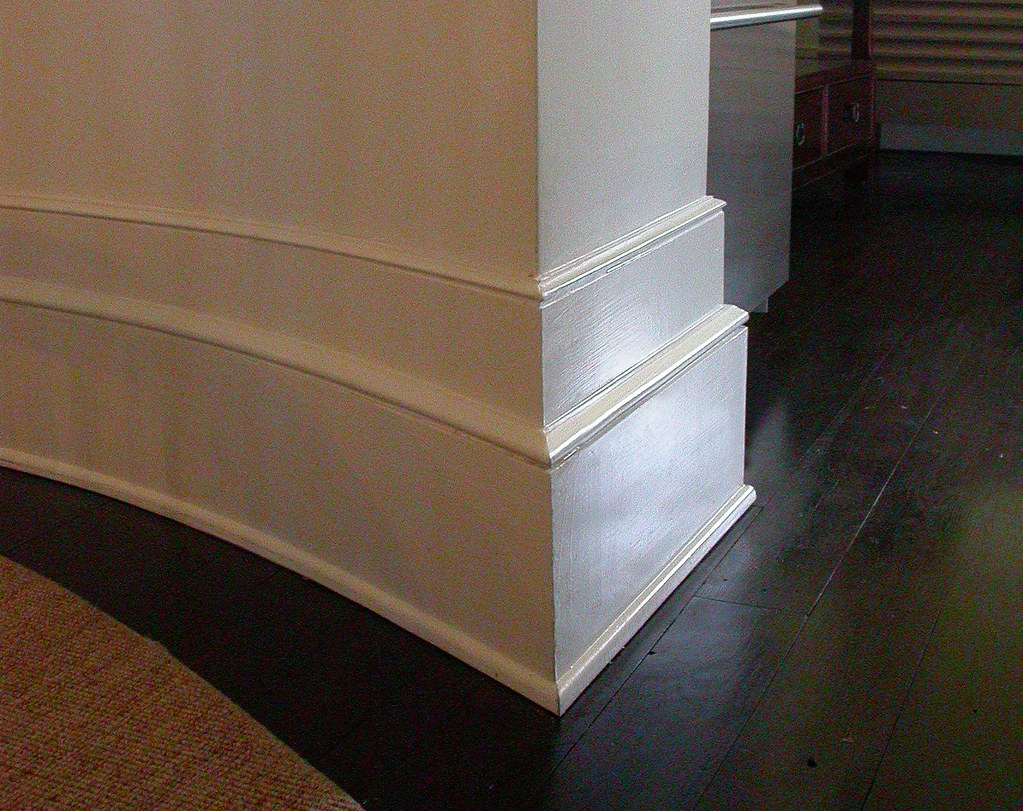 Sculpted taller trim is one of the most magnificent alternatives. It varies from 5 to 7 inches in height, while the thickness is about 5/8 inch. Normally, its top edge has stepped or scalloped shape to create a visual declaration.
Unlike sculpted mid-height baseboard styles, it is more costly because of its taller size. However, the price also depends upon its product and shape.
Typically, it is a brilliant option for large houses or rooms with high ceilings. Therefore, it does not appear tiny. If you have a modern home, do not team it with fancy doors or crown moldings.
9. Back-Cut Baseboard
Do you hate the look of your old base molding? It is time to update yours. In case removing the existing baseboard is not in the plan, opt for back-profiled MDF skirting board.
Before embarking on your makeover project, be sure you have a new wide baseboard. Cut it the right length. Then, install it on the wall. It will wonderfully cover your narrow floor molding.
To create a stacked appearance, reveal the leading part of the existing floor molding. No matter your choice, the back-profiled baseboard always looks terrific. It also saves you money, energy, and time.
Baseboard Material
Apart from the baseboard styles, the product of the skirting board influences the trim's price and look. Each material comes with its advantages and drawbacks.
10. Oak Wood Baseboard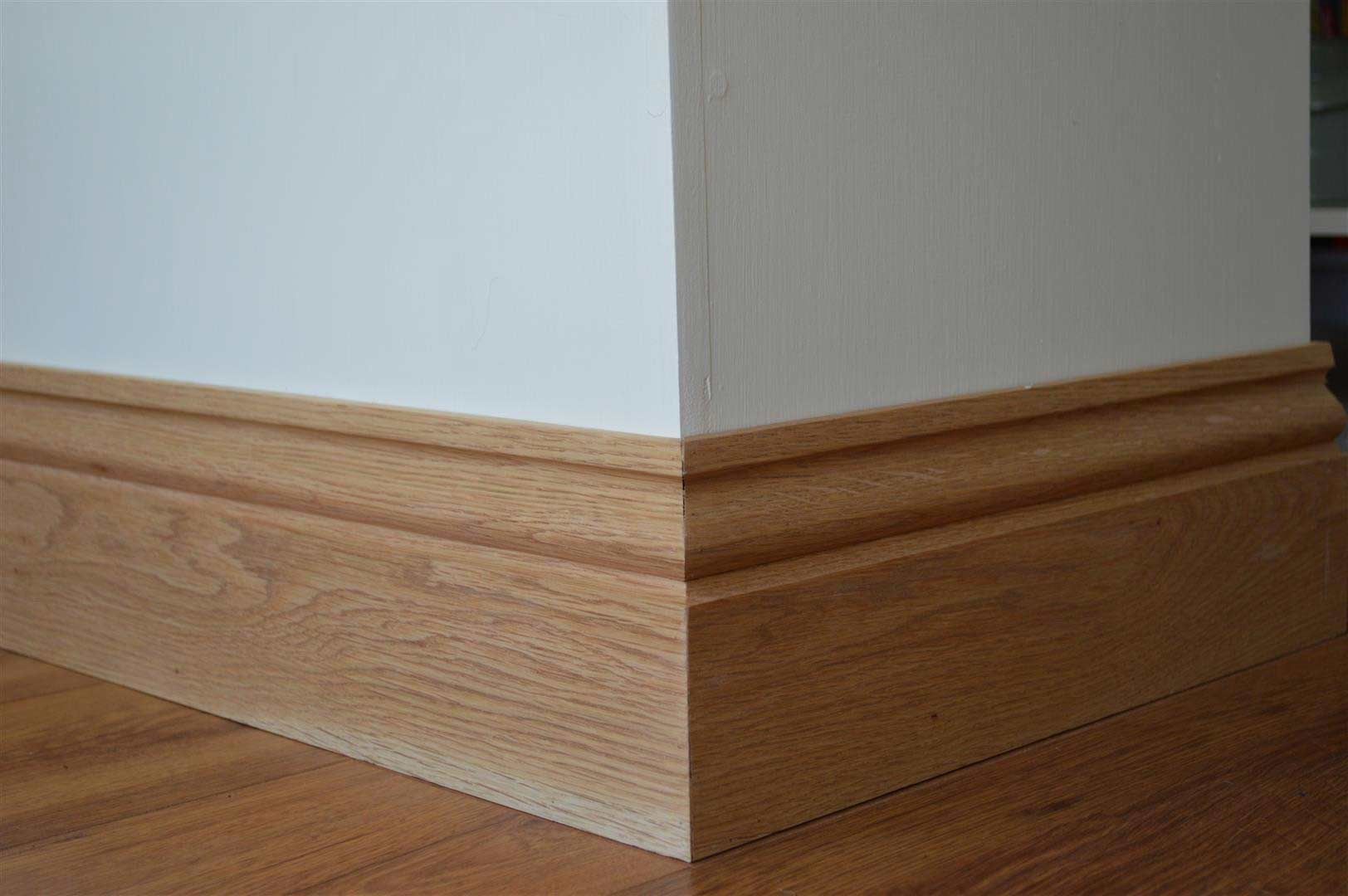 Wood is probably the best material for your floor molding. This natural substance is both environmentally friendly and gorgeous, plus it can be stained or painted any color.
Speaking of wood baseboard styles, oak currently gets more popularity. It is best known for its high quality. Be sure you examine the trim thoroughly before purchasing it since this material is susceptible to warping and cracking.
Here, the blonde oak skirting board and medium-toned wood floor give off an earthy feel. They generate a high-end appearance and warm up the crisp white walls too.
11. Medium Density Fiberboard
When it comes to baseboard styles, some homeowners who are on a budget utilize MDF. Per foot, the price of such trim typically ranges from $0.65 to $0.90. It is also easy to cut because of its soft texture.
MDF is mostly made of wood fibers and resin. It is not prone to mildew and mold as well. There are many different shapes to select from. Since the trim comes pre-primed, you can install it to your wall with ease.
It enables you to do a painting job. On the downside, the resins of MDF contain formaldehyde, which means it is not eco-friendly.
12. Pine Skirting Board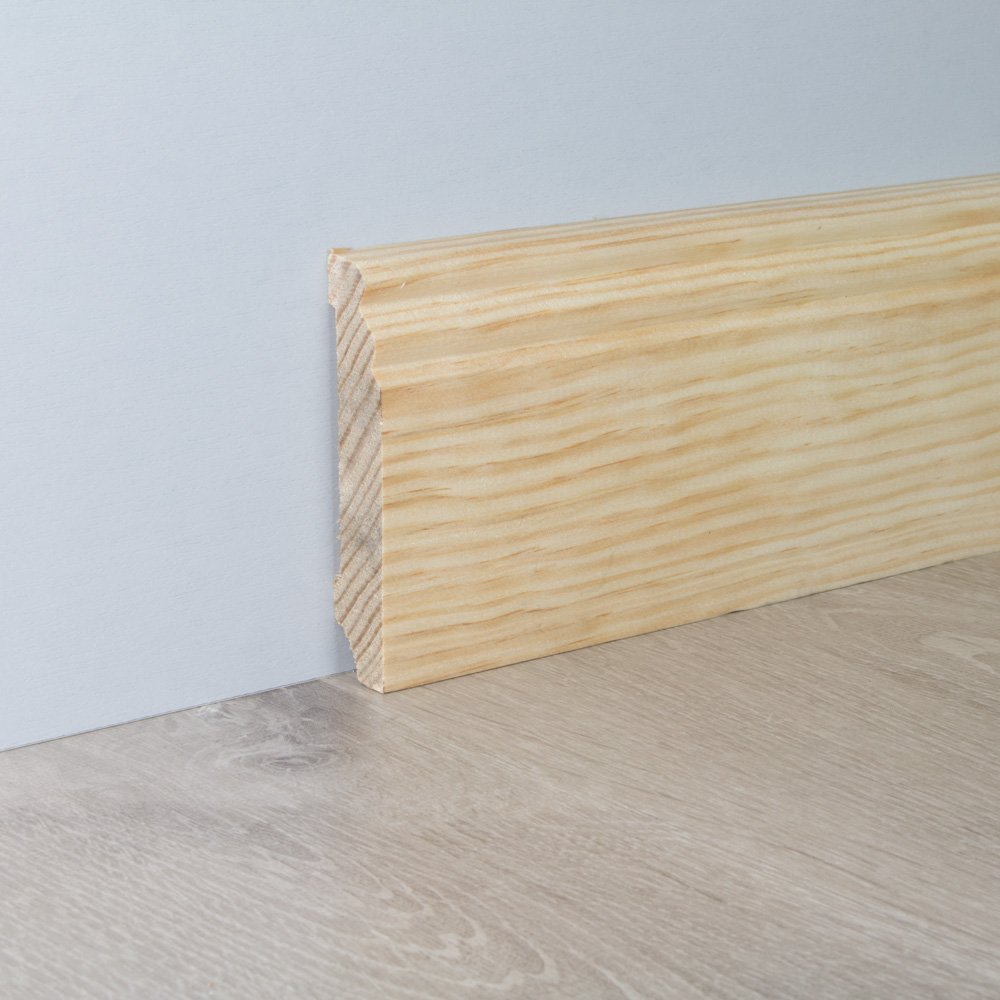 In terms of baseboard styles, pine trim is such a desirable option. Not only is that softwood low-cost, but it also has good quality.
Before buying pine floor molding, you must check it carefully. Small fractures make the product go to waste for sure.
To achieve a rustic look, leave your pine baseboard unpainted. If you love something classic, apply coats of paint on it.
***
With those fantastic baseboard styles, you can find the right floor molding that is suited to your budget and home's style. Which baseboard do you adore the most?