Being a parent means that you're fully aware of how messy kids can be. In terms of attire, there is no such thing as an exception. When you think all is well, they manage to sabotage your plans.
Keep reading for some helpful hints on how to organize kids' clothes. Using these suggestions, your kids will be ready in no time!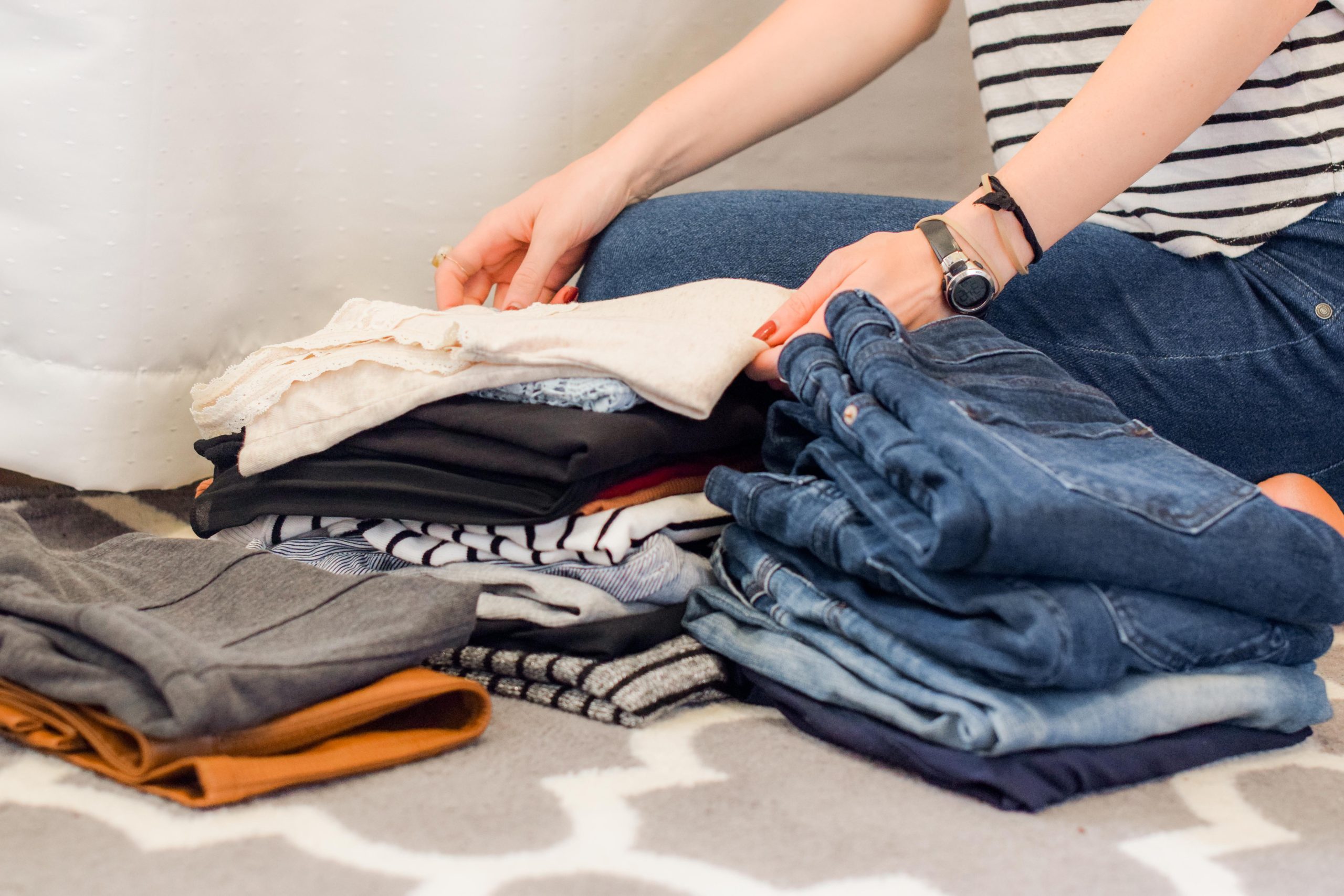 Children's Clothing Organization
The clamor in a child's clothing closet or dresser might be overwhelming. It's a place we've all been in the past. The good news is that there are a few easy tactics you can use to make life easier for yourself and to keep the bedrooms of your children more organized.
There Is No Need For A Child's Wardrobe To Be Perfect
If you spend hours organizing your kid's closet, only to have it descend into a muddle the next time the washing is done, you're likely to become quite frustrated. I'm aware of the situation.
Instead of concentrating on perfection when it comes to managing your child's clothing, concentrate on developing a system that will make your life better.
Implement Uniform Hangers
If you want to keep a closet orderly, the most straightforward method is to use the same style of hanger for all of the objects in the closet. Immediately, it provides the entire cabinet with a clean, consistent image to the casual observer. Investing in this manner is the most efficient use of your time and resources.
In The Drawers, Use Dividers
The use of drawer dividers, whether in a wardrobe or a cabinet, is a viable alternative. You'll be able to categorize your apparel using this strategy, such as short-sleeved shirts versus long-sleeved shirts, and organize your closet accordingly.
When Your Youngster Is Getting Dressed, This Can Be A Huge Help
Clothing bins can be stored on closet shelves (where they are easily accessible by your child) or in dresser drawers (where they can be hidden away out of sight). When it comes to organizing your wardrobe, you have a wide range of alternatives.
Socks should be kept separate from shorts, and so on. As long as your children are unable to read labels, you are permitted to use them; but, in a kid's room, they are unlikely to be required. Despite this, it is a fantastic idea for older youngsters!
Fold Your Child's Clothes Into Ziploc Bags
File folding is among my favorite methods of keeping children's clothes organized, although I recognize that it is not suitable for everyone. If your children attempt to reach the objects at the bottom of a drawer by getting on top of the heaps of clothes, they will almost certainly destroy the nicely folded top layers of the drawer.
If you file-fold the shorts, pants, and shirts, they will all be neatly set out in front of them. It decreases the likelihood of them spoiling the remainder of the folds by allowing them to pull it out and know what they're supposed to receive.
Don't Forget To Include Your Children In The Process!
They don't have much say in the matter as long as you're going to be selecting and storing their clothes. If they are to be expected to dress and put their clothing away, they must be thoroughly informed about the routine.
Make it simple for them to adhere to your system's guidelines. Shorts and pants are kept in one dresser drawer, and white shirts and socks are kept in another. This is similar to how good shirts and pants are kept hanging in the closet. If you want to ensure that your child's clothes remain in order, help them to adjust and apply the system that you've established.
Help Me Out With My Old Clothes
Closet space can be limited, so you may need to get creative with how you store your kids' clothes in your bedroom furniture.
Store your children's hand-me-downs in a large bin, box, or plastic container, and keep them out of your children's reach. I prefer to keep them on top of the closet's shelves. In addition to the saving room, they are still readily available even if the kids aren't there to use them.
Clothing for a younger sibling can always be stored in the closet of the older sibling. The oldest child's closet should hold hand-me-downs and seasonal clothing, respectively.
Other Storage Options For Your Clothing
Hand-me-down storage may necessitate short-term storage of your children's clothing. A great way to keep kids' wardrobes in order is to use off-season clothing.
Despite their small size, children's cabinets and dressers can easily become cluttered. As a result, keep your summer clothing in the fall and winter clothing in the spring. Get rid of any clothing items that your child won't be wearing this season and put them away in the wardrobe.
Consider keeping them in a walk-in closet or even just under the bed if you have the space for it. It is possible to store containers of clothing in the garage by installing shelves on the wall at a height that is convenient for you. As a means of saving money on apparel, this is an excellent option!
It's not required to store clothes in the kid's rooms. Find a spot in your house where you can store kid's clothes that aren't being used right now (hall cabinets, garage storage, basement attic, or under the bed).
How To Determine Where To Store Your Clothes
When deciding what to keep for future generations, there are a few questions you should ask yourself.
Before making a purchase, keep the following points in mind: If that is the case, it is not something that should be kept. Even though it may seem obvious, some parents keep their children's outgrown clothing in the hope that their next child will like or wear them.
In good shape and with more than one child, you can keep it for the younger ones. It's possible to find high-quality apparel at a low price, and it may last longer than hand-me-downs. If you have the cash, it's a good idea to pick up a few new costumes for your younger siblings.
One further thing to think about is whether or not keeping it is a good thing. This year or next year, whatever do you plan to utilize them for? It's possible to store the clothes for a few months or a year if you know you'll be wearing them shortly.
Organizing Children's Clothing Does Not Have To Be Time-Consuming Or Difficult.
Even if you're staring at piles of dirty clothes on the floor or wrinkled balls of clothing stuffed into dresser drawers, keeping kids' clothes organized doesn't have to be tough.
You don't have to precisely fold and place them in the drawers, remember. It's up to you and your child to make sure everything is properly arranged and labeled, and you'll be able to find what you need.
You may now believe that keeping track of children's clothing is not as difficult as you once believed.