You'll have no problem finding a split-level home in the neighborhood where you plan to settle down.
Homes in rural and suburban areas as well as those closer to the city center are very common and popular for a variety of reasons, so it's worth your time to look around. As a result, no matter what style of home you're looking for, you'll likely come across at least one split-level house.
Split-level living has the advantage of high ceilings and efficient use of space. They can still feel like a time capsule rather than a reflection of your style.
Consider the following recommendations on how to modernize a split-level home interior but how do you define "split-level home" though?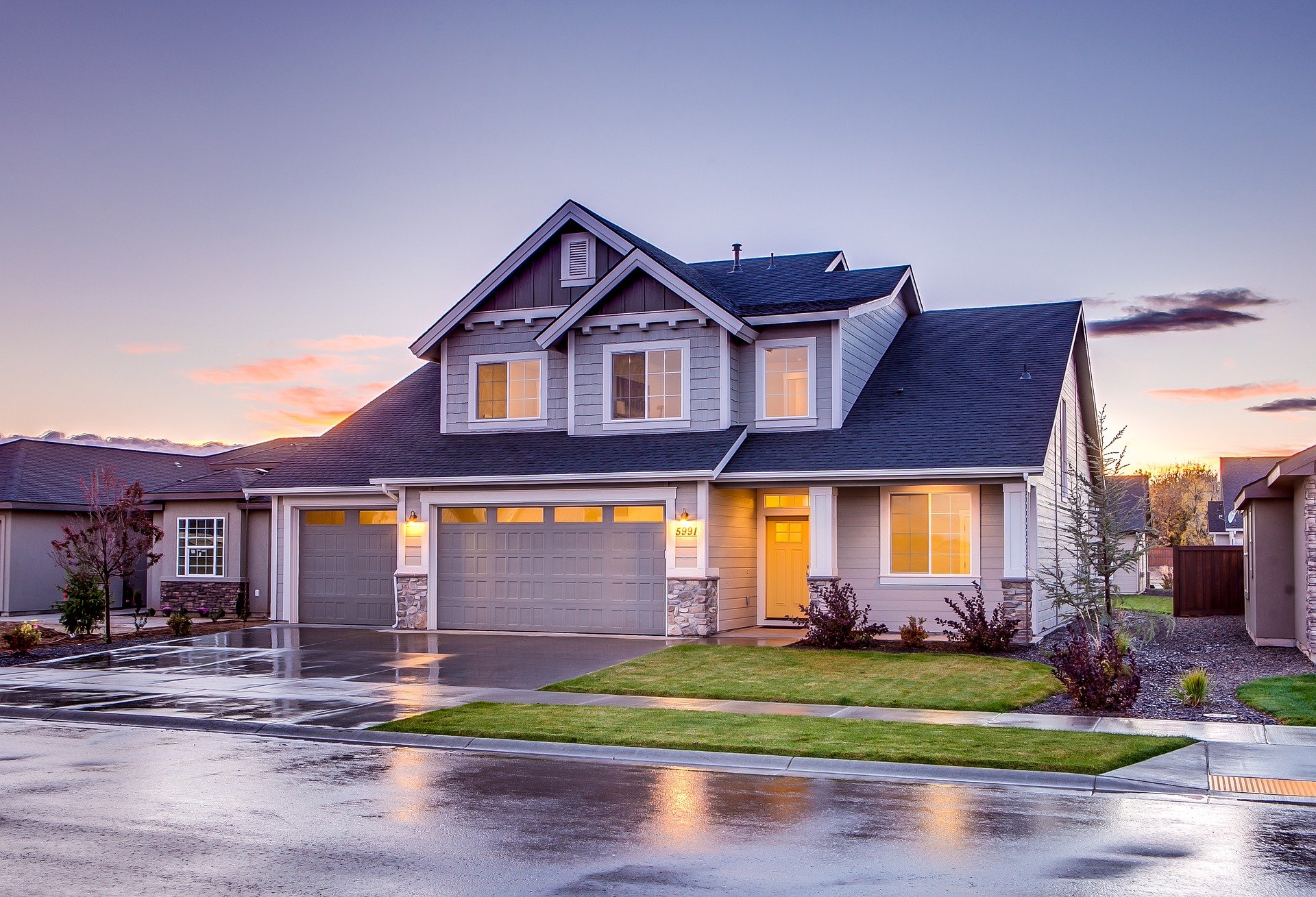 A Split-Level House's Simple Definition
There are two distinct levels in a split-level house.
A staircase leading to the bedroom level and a staircase connecting to the basement level will be visible when you walk into the front entrance of a home with this arrangement.
Because it's always finished, the basement can be used for a wide range of purposes. A bathroom and a laundry room are usual features in a starter house. People with split-level homes often use the basement as their primary living room or entertaining space.
With split-level homes, you don't have to worry about one floor taking up the entire footprint of your home. The staircases lead to the second and third floors of many residences, even if the main floor includes the kitchen and dining room. Split-level homes have their floors staggered, but craftsman-style homes and other classic designs have their floors perfectly overlapping.
What You Need To Know About Modernizing A Split-Level Home
Transform Your Home's Exterior
False brick or a lower façade on your home's outside are sure signs of its age. Modernizing a split-level home is simple, but it has a significant influence on curb appeal.
Choose from the following alternatives:
Re-siding one section is an option. It's possible to give your home a more modern look without spending a fortune on new siding. Consider architectural panels, vertical siding, or narrow lap siding in place of your wide horizontal siding. When it comes to installing new siding, there are a few things to keep in mind.
Refresh the outside with paint. A dull brown, tan, light blue or yellow exterior paint job may be the culprit. Painting your home's siding a jewel tone or other brilliant color will give it a more modern look. If you hire painters, ensure sure they properly prepare the area before painting.
The lowest part of the facade needs work. Your home's lower stucco, brick, or tile may need to be upgraded. Reface the lower portion of the facade with cedar clapboard or stone. You can even keep continuing and just add landscaping to the existing materials!
Consider a different color roof. Extremely pale or similar roof colors to the house can distract from a split-level property's modern appeal. Fashion focuses significantly on contrast.
Get new garage doors. Your garage dominates your front façade, making it the first thing visitors notice. Choose garage doors that are unique and contemporary to change the look of your home. Or you could just paint it!
Add Trim Outside, And Adjust It Inside.
Your home was built for efficiency, therefore the outside and inside may be outdated. Most properties of this design benefit from split-level adjustments.
Exterior corner boards Modernize split-level houses by putting corner-board trim on the interior and outside.
Add soffit molding. The roof overhang is the soffit. Adding trim painted a different color than your siding adds drama.
Front window framing If your front windows are too far apart, consider framing them both. Add an accent panel that matches the trim or offers a pop of color between the windows.
Improve interior molding and trim. Many split-level homes from the 1960s and 1970s have dark-painted or stained wood molding and trim. Changing the trim color is an easy way to enhance your property. Remove door trim for a more bare-bones look. Consider painting your ancient wood paneling with these methods.
Reconsider The Entrance
Because the entryway is divided, it may be difficult to think of split-level entry ideas. From the outside, your doorway may appear deep, but does it feel crowded inside?
Some ideas for a split-level entrance:
The front door should be glass. This is the easy method to remodel your split-level home.
Move the front door. If you desire the present look, turn the door to face the driveway rather than the street. Replace the old door with IGU windows for increased light!
Build a front porch. A porch can help create a seamless transition between the front of your house and the doorway "nook." The front entry will be the focal point, not the garage.
Build a storage unit inside the entrance wall. Consider adding storage to your foyer to maximize space. Most split-level entrance walls can be opened for extra storage. Here's one example.
Refinish the interior subflooring. Consider these tiling ideas for creating a split-level entrance.
Is your to-do list growing? Find reliable local house renovators.
Make It Shine
Split-level homes typically have only one small window per room, with no side windows. Many internal walls make a property feel dark and claustrophobic.
Consider these suggestions for your split-level home:
Replace and add windows. Small windows may age a home. Consider making some of your windows symmetrical from both inside and outside. Make sure your home has windows on the sides and in the rooms where you spend the most time.
Use skylights or solar tubes. We need some skylight, too. Overall, skylights are a great option. Solar tubes are a great way to brighten a room without taking up much ceiling space.
Custom mirrors are ideal. Mirrors may make dark, small spaces appear brighter and larger. Your custom-made mirrors will reflect your unique flair.
Set up customized lights. Modernizing split-level home Lighting is a fantastic answer.
Paint with delicate colors. Light paint colors enlarge a small room. Consider an accent wall to break up the light colors.
Remove any roadblocks. Details in the next section.
Make A Few Holes In The Walls.
It can feel "choppy" and fragmented in older homes with too many walls. Even if load-bearing walls can't be removed, several split-level home renovations can be made:
Now you can see the kitchen. If your kitchen is adjacent to the dining room or living room, you can remove some kitchen walls to create more space. Consider a new kitchen island or a half-wall with storage. Here's how to keep your kitchen's storage areas tidy.
Adjust the doorways. Consider shifting doors to connect rooms. For example, a master bathroom can be created from a corridor stall. Creating a walk-in closet from a linen closet in an adjacent bedroom maximizes space. Are you seeking a local expert who specializes in indoor work?
It's Time To Improve Safety And Technology.
Modernizing a split-level home requires technology. This home design includes unique safety concerns that you may not have considered.
Consider these ideas:
Adjust the home comfort system's temperature control (HVAC). Split levels are renowned for cold and hot regions. Consult a qualified HVAC technician to reconfigure the HVAC system to accommodate many zones, each with its thermostat. If you can't afford it, a whole-house fan may work.
Make the house sound. You can now move from room to room to the rhythm of your drum!
Incorporate high-tech security. Upgrade your home's security as well. Several smart security systems can be linked to your smart home hub.
Add CO and smoke detectors. If you have many rooms and floors, you may require extra detectors/alarms. To see if you need another CO detector, go here. Hardwired smoke alarms are long-lasting.
Ventilation in the kitchen? Ensure your kitchen exhaust fan and range hood work properly while remodeling.
Consider mobility. Be proactive if you have elderly family or friends, or if you are getting older and less mobile. Learn from Mr. Handyman how to age-proof your property.
Hire The Right People!
Allowing home service contractors inside your home is a significant issue. A team of competent specialists must accomplish all split-level renovations professionally, treating you and your property with respect.
Final Thought
These are only a few ideas on how to modernize your split-level home interior. By following these tips, you'll create a more comfortable and stylish living space for your family. Be sure to hire qualified contractors who will treat your home with respect!