The location of your couch in your living room is critical to generating a certain atmosphere in the space. A great deal about who you are and how you want to feel in a place is revealed by the way your living room furniture is arranged. The typical living room is dominated by coffee and end tables, sofas, and accent chairs. When you're planning a large event, on the other hand, you'll want to be as creative as possible.
In such a case, you'll just need two couches. Consider the room's healthy circulation, size, scale, and purpose when rearranging the furniture. If you have two couches in your living room, here are ten suggestions for how to arrange two sofas in the living room.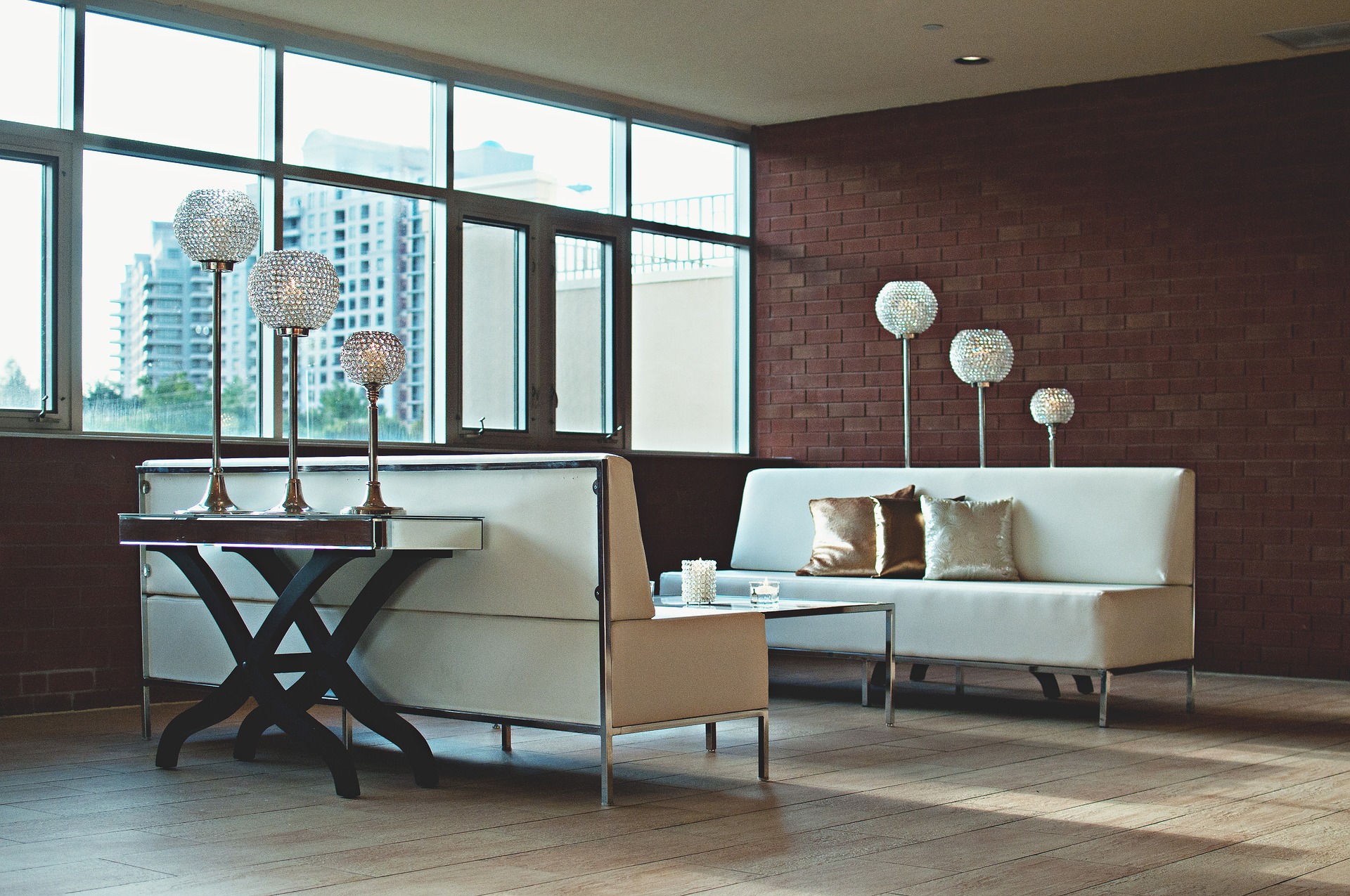 10 Ideas for Two Sofa Arrangement In Your Living Room
One: Place Them On the Opposite Side
Placing two couches next to each other is one of the simplest and most versatile ways to arrange a space for two people. The use of this method is particularly advantageous if you're having a large number of visitors.
Furthermore, the room appears to be more symmetrical and well-balanced. This style is most effective in a living space that is square or rectangular.
Two: Consider An L-Shaped Layout
It is not necessary to have a square or rectangular-shaped living room to make use of this L-shape couch concept; it can also be applied to unused corners and odd-shaped spaces. It is more pleasant to have this layout in a living room with a media unit rather than having two couches facing one other.
Keep in mind that this layout may give the impression that your space is smaller. Because of this, it is only advised for homes with a large living room!
Three: Combine Sectional With A Long Seat
Is it necessary to have two love seats that are the same in the same room? In no way, shape, or form. The use of sectionals and long seats is all that is required in some spaces! To achieve a sense of balance and geometric proportion, it is recommended that they be matched and placed adjacent to one another.
This arrangement provides plenty of space for conversation and mobility, making it great for gatherings of families or groups of friends to enjoy time together.
Four: There Should Be A Specific Area For Seating
In your living room, do you have a lot of space to work with? Instead, if your open-concept design allows you to create functional zones, this arrangement could be appropriate for you. There are several ways to include accent chairs in a room, such as creating a square around a sofa and surrounding it with other pieces of furniture.
There are just two settings where this arrangement is acceptable: the family room and the formal dining room. Yes! You can't do it this way if you want to set up a media center!
Five: Make Use Of The Diagonal Setting
It's time to change things up a little and try something a little different. You can position your two couches in such a way that they face the media center and the television set using this configuration. It includes all types of lines, including straight lines, right angles, and diagonals.
However, it allows for ample movement in the room while also providing a comfortable place to relax and rest. The use of this method in a formal meeting with your coworkers is not a smart idea, therefore avoid doing so.
Six: Couches Arranged Next To One Another
This arrangement works best in long, rectangular spaces. Two couches can be positioned at a 90-degree angle to each other, allowing for a single sofa and two accent chairs.
It is only appropriate for a living room that serves as a theater or is mostly used for resting and watching television to have this feature. As a result, family time or time spent in the living room suffers.
Seven: It's A Wonderful Idea To Go With A Sectional Sofa.
Is it necessary to have two sofas in your living room to accommodate more people? A sectional would be a great addition to your living room in that instance. It adds more seating while preserving a constant and uniform look.
This design is most suited for a media center or a casual get-together with friends and family, but it may be used for either.
Eight: Spread Out the Couches
The greatest way to create a warm and inviting ambiance is to use an open concept design and rooms with unevenly sized rooms. This is the best way to add extra seating to a room by using recliners and additional armchairs.
To create an appealing ambiance, you'll notice that the couches and chairs are all placed far enough apart. A great method to take advantage of those unused spaces in the room is also this.
Nine: Creating a Formal Setting
It's a good option if you have more than one couch in your living room. Couches can either be placed next to one other or at an angle to create a space that is best suited for business meetings and social gatherings.
A media center can be added to your living room with this setup, on the other hand.
Ten: Create A Triangle
A triangle configuration is ideal for semi-open floor plans that allow for easy movement and circulation. It's because of this that they may be used in both formal and informal situations without restricting the room's airy, open vibe.
All you need to complete the set is a rug that connects all of the sofas!
Most homes have a couch like this in the living room. To give the illusion of a rectangle in a room with a rectangular shape, sectionals and loveseats might be positioned at an angle.
Another alternative is to place a coffee table in a neutral location in the middle of the room, which will be both practical and equidistant from both couches.
Conclusion
The ten methods described above are all excellent ways of arranging two sofas in a living room. The method you ultimately choose will depend on the size of your room, the furniture you have, and how you want the space to feel. No matter what method you choose, be sure to experiment until you find the perfect arrangement for your home!